(P) Increase your visibility on the expat market in Romania: Join the Expat Fair!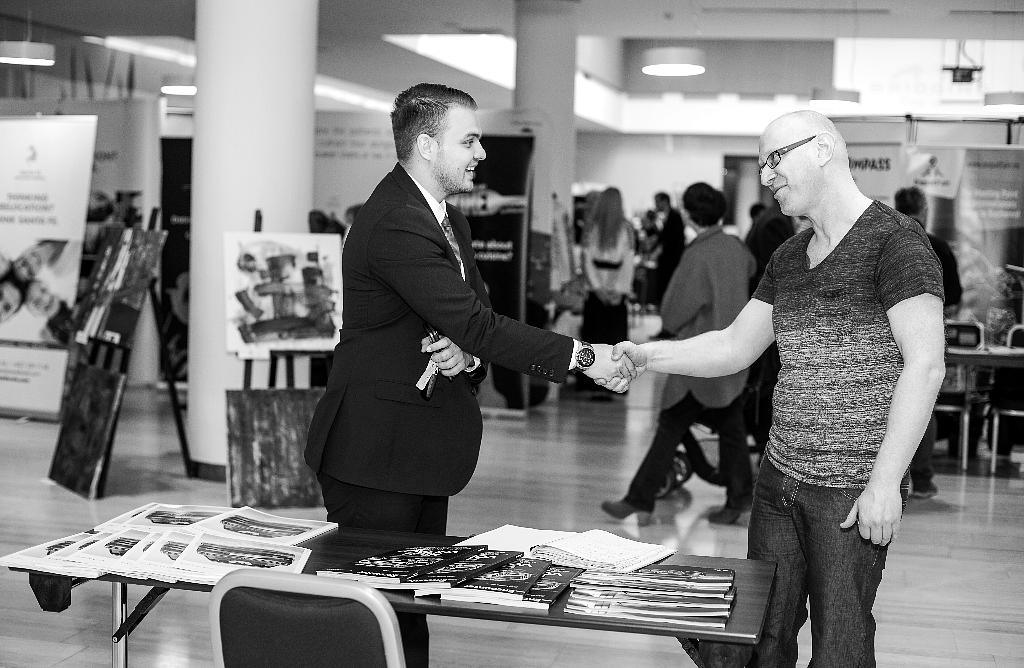 Meet the expat community and engage face to face with internationals on the 19th of November at the third edition of the Expat Fair that will take place at The Ark.
The Expat Fair is a biannual event taking place every spring and autumn since October 2015 that brings together under the same roof expats, internationals and Romanians. The event starting at 12:30 PM provides advice and guidance, networking opportunities and generates concrete business results. It integrates a fair, workshops, a panel discussion, a moderated networking session. Starting with 6:00 PM we will celebrate together the launch of the English - language guide City Compass Romania: Bucharest & Beyond, 2017 edition.
The event is warmly supported and endorsed by several embassies, chambers of commerce, expat communities, corporations that gather a large number of expats and others.
Exhibit with us
Book a stand or workshop slot to increase your visibility on this market with an unprecedented growth in Romania and meet your future clients and partners.
We invite you to meet the expat community and other professionals like yourself together with the partners confirmed so far: Imobiliare Herastrau, King's Oak British International School, ICUnet.AG, JW Marriott Bucharest Grand Hotel, Hotel Cismigiu, Deutsche Schule Bukarest (DSBU), AGS Movers, InCity Residences, IBSEN Language Centre, Complexul Piatra Soimului, Gosselin Mobility, Transearch International, Dent Estet, International House, Grecu & Asociatii, Terra Carpatica, American Chamber of Commerce in Romania (AmCham), The Netherlands Romanian Chamber of Commerce (NRCC), The German-Romanian Chamber of Commerce and Industry (AHK Romania), Business Women Forum Romania (BWFR), Fryday after Work, Internations, 24/7 dental, design4kids, PQB Communication Designers, Alexandra Pasca Photography, Eventbook, Aqua Carpatica, Domeniile Samburesti, ROLANG School, Bacania ROD, URSUS, Imagine Print House, Headvertising, Ensight Management Consulting, The Ark, City Compass Media, Romania-Insider.com, City Compass Tours & Events, City Compass Intercultural Consulting.
Visit us
Join us and enjoy what Expat Fair has to offer: a fair with diverse service providers (from international schools, legal services, house and home to accommodation and travel, eating and drinking, personal care services and many others), customized workshops and a panel discussion on the most important topics of interest for expats at the moment, a moderated business networking session where chambers of commerce, business groups, clients, partners and individuals will connect and start building a long-term professional relationship and last but not least the launch of the City Compass Romania: Bucharest & Beyond, 2017 edition.
The Expat Fair is a child-friendly event, there will be plenty of fun activities for them too.
About the organizers
The Expat Fair is organized by the City Compass Group – a 'feel at home in Romania' service provider for over nine years, with top quality English-language media – online & print, customized city tours, team building services and intercultural consulting. The City Compass Group includes City Compass Media, the publisher of this website.
The City Compass team has an international background or involvement and an interest in supporting expats and their families, and can help you out by using their personal and professional experience.
About the venue:
The Ark is a historical building located in the central part of Bucharest, in the former neighborhood of Uranus, close to the House of People and next to the old flower market.
Contact:
Oana Pascu
Business Development Manager
oana.pascu@citycompass.ro |  +40 734 611 223
(p) - this article is an advertorial
Normal