News from Companies
2022 Sustainability Report: One United Properties restoration portfolio to reach estimated EUR 189 mln upon completion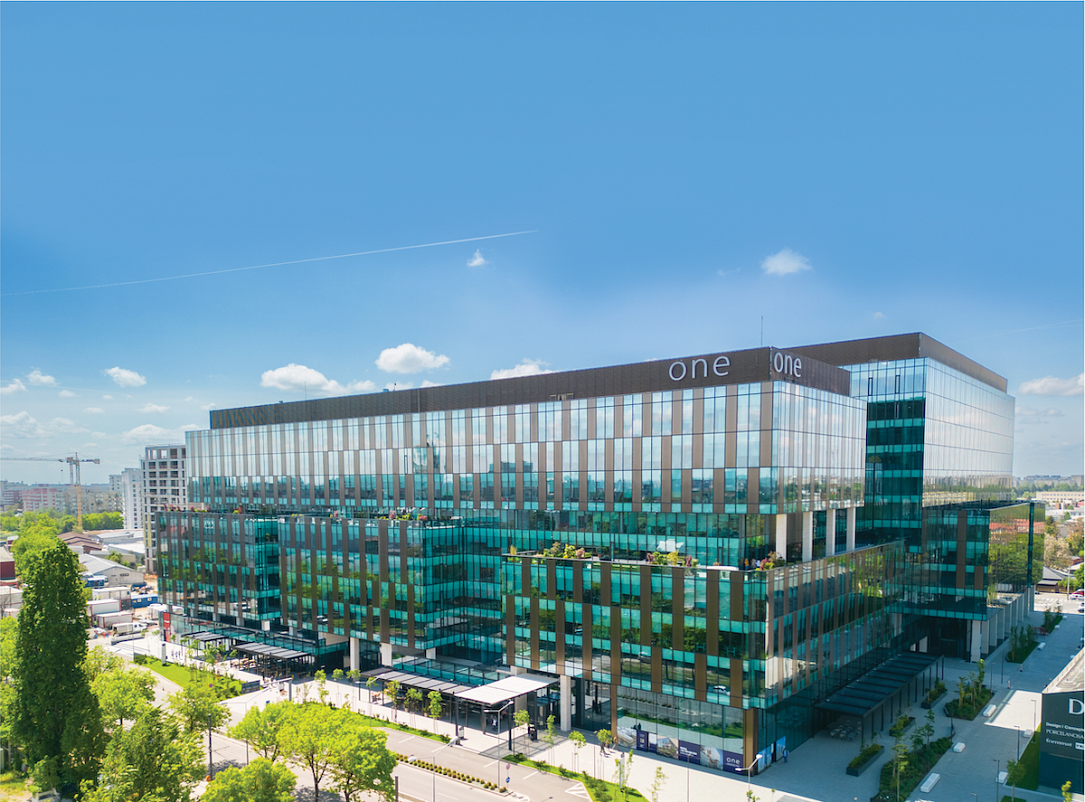 One United Properties (BVB: ONE), the leading green developer and investor in residential, mixed-use, and office real estate in Romania, publishes its Sustainability Report for 2022. The report highlights the company's progress in key sustainability areas, covering vast environmental, social, and governance aspects.
"2022 marked a pivotal chapter in our journey towards a sustainable future. Strengthening our ESG performance remained a top priority, as we took significant strides in fortifying our commitment to ESG aspects. Notably, we introduced a robust Whistleblowing policy and a comprehensive Remuneration policy, fostering a culture of transparency and accountability across the organization. As advocates of fairness, we diligently incorporated gender pay gap data and the annual total compensation ratio in this year's sustainability report, a testament to our unwavering dedication to equitable practices. In March 2023, we proudly unveiled our inaugural remuneration report for 2022, reinforcing our pledge to full transparency and openness for all our stakeholders. Looking ahead to 2023, we are resolute in our resolve to further enhance our efforts, reaffirming our strong commitment to all our stakeholders," said Victor Capitanu, co-CEO of One United Properties.
As of December 31, 2022, One United Properties had 5,692 residential units and 34.5K GLA of office space under development. In 2022, One United Properties expanded efforts in landmark restoration, with two new acquisitions - One Downtown, (including the former Hotel Muntenia), and One Plaza Athénée. In total, the Gross Development Value for the restoration portfolio, that also includes One Gallery and One Athénée, is estimated at EUR 189 million.
"From our annual materiality matrix analysis, it has become clear that environmental aspects continue to be a major concern for our stakeholders. In recognition of this concern, we have enhanced this year's report with detailed environmental information. For the first time, we are disclosing our Scope 1 and 2 greenhouse gas emissions, providing a comprehensive perspective on emissions from our office and residential portfolios, as well as Scope 3 emissions for the office portfolio, therefore increasing the accountability towards all the stakeholders," said Andrei Diaconescu, co-CEO of One United Properties.
In 2022, the Company for the first time measured its CO2 footprint, with purpose of implementing robust annual monitoring and reduction efforts. Consequently, for 2022, One United Properties generated 28.38 tons of CO2 equivalent under scope 1 emissions and 13,212 tons of CO2 equivalent under scope 2 emissions. Moreover, for the office developments, the company measured the scope 3 emissions which amounted to 522 tons of CO2 equivalent.
In line with the strategy of reducing the CO2 footprint, in 2022 One United Properties signed a partnership with Veolia for implementation of innovative geo-exchange heating and cooling systems in landmark developments such as One Lake District, One Peninsula, One Lake Club and One High District. Thanks to this investment, One United Properties will save a total of 4,450 tons of CO2 emissions each year, representing the equivalent of emissions produced by approximately 4,500 cars within a one-year period.
At the level of construction sites, in 2022, out of 2,129 tons of waste generated at ONE construction sites in 2022, approximately 29.4% of waste was diverted.
In terms of corporate social responsibility, in 2022 alone, One United Properties donated RON 7.5 million to supporting local associations and charitable projects. The company's CSR strategy is oriented around three verticals: urban regeneration and environmental protection, where One United Properties made total donations of RON 4 million, education, sports and entrepreneurship, where the support amounted to RON 3.2 million, healthcare and research, where the company donated RON 212.2K last year to several causes.
As of December 31, 2022, One United Properties had 100 employees, 91 collaborators and over 1,100 suppliers, of which approximately 4% are considered material. The total value of the contracts signed with suppliers in 2022 by One United Properties and the companies from the Group amounted to approximately RON 2.4 billion.
The 2022 Sustainability Report of One United Properties was prepared using Global Reporting Initiative (GRI) standards and is available HERE. The ESG Committee to the Board of Directors, which is responsible for defining One United Properties' sustainability strategy, oversaw the preparation of the report.
ONE UNITED PROPERTIES (BVB: ONE) is the leading green investor and developer of residential, mixed-use, and commercial real estate in Bucharest, Romania. One United Properties is an innovative company dedicated to accelerating the adoption of construction practices for safe, energy-efficient, sustainable, and healthy buildings, and has received numerous awards and recognitions for its superior sustainability, energy efficiency, and wellness. The company is publicly traded on the Bucharest Stock Exchange and its shares are included in multiple indices such as BET, ROTX, STOXX, FTSE Russell Global All-Cap, and FTSE EPRA Nareit EMEA Emerging.
- This is a press release.
Normal