Romanian magistrates could be investigated by special institution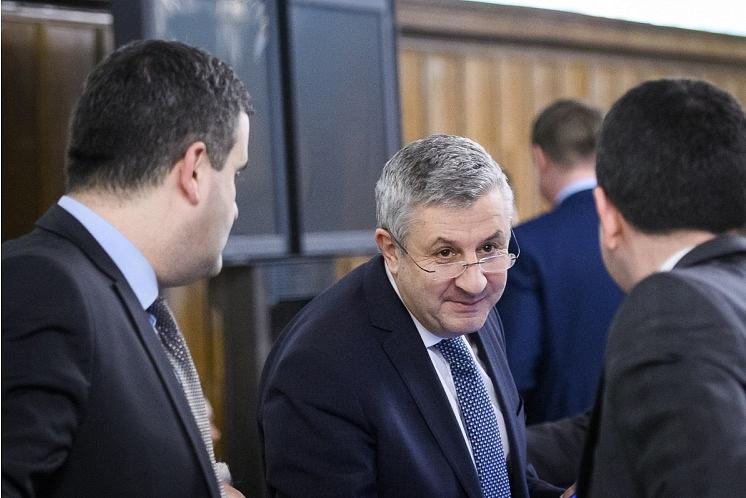 Romania could set up a special section that will investigate only magistrates, as well as all the cases in which they are involved, according to an amendment voted by the special parliamentary committee for changing the justice laws.
The section will operate under the General Prosecutor's Office. It will investigate exclusively corruption deeds and other crimes committed by prosecutors and judges. Thus, the National Anticorruption Directorate (DNA) will no longer be able to investigate corrupt magistrates.
The committee also introduced an amendment that provides that DNA prosecutors can only be hired by competition and must have minimum 8 years of experience. The current procedure of hiring DNA prosecutors is by interview and the minimum experience is 6 years.
The parliamentary committee that voted these amendments is led by former justice minister Florin Iordache (opening picture), who is seen as the main driver of several controversial amendments to the justice laws, including changes to the magistrates' status and setting up hierarchic control over the prosecutors.
"They wish to weaken the judicial system," prosecutor Bogdan Gabor, former CSM member, said in an interview with Rfi.ro.
Romania's General prosecutor Augustin Lazar also reacted yesterday, saying that the politicians are trying to put prosecutors on the defense and turn the into a weak link between the police and courts.
The Parliament is currently debating changes to the justice laws in emergency procedure. A special committee led by former justice minister Florin Iordache is in charge with the legislation changes. Iordache was deemed responsible for an emergency ordinance that amended the Criminal Code, which has been met with massive protests in Romania in February. If these amendments enter into force, they "will put pressure on magistrates."
editor@romania-insider.com
Normal