Interior minister sues Babeș-Bolyai University of Cluj-Napoca over PhD plagiarism saga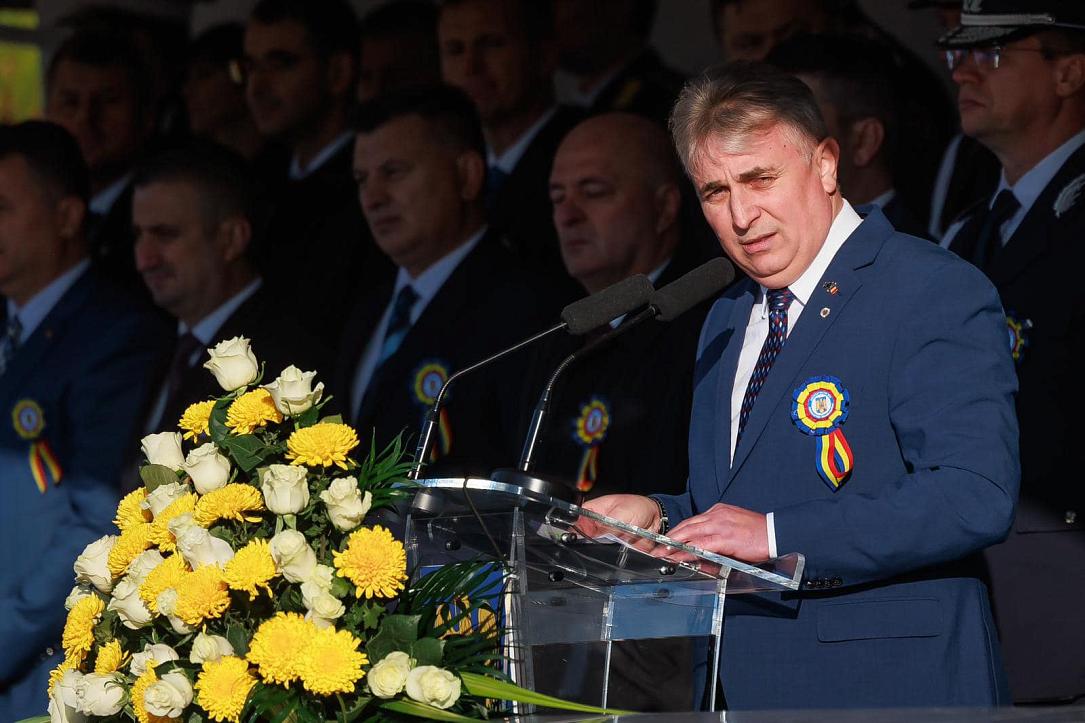 Interior minister Lucian Bode filed a lawsuit against the Ethics Committee of the Babeș-Bolyai University in Cluj-Napoca, which started re-analyzing his PhD thesis after evidence of plagiarism appeared in the media.
As revealed exclusively by investigative journalist Emilia Șercan on PressOne, the lawsuit opened at the Administrative and Fiscal Litigation section at the Sălaj Court under no. 16/84/2023, with the subject "suspension of execution of administrative act Decision no. 10/13.12.2022 issued by Babeş-Bolyai University-Ethics Commission."
The suit was brought up by the law firm Mușat & Associates on behalf of the minister. Previously, the firm had a reputation for defending prime minister Nicolae Ciucă to prevent the National Council for Certification of Titles, University Diplomas and Certificates (CNATDCU) from analyzing his doctoral thesis, which was targeted by another plagiarism scandal.
"Minister Lucian Bode resorted in court to the same legal strategy used by prime minister Nicolae Ciucă - his party and government boss - in an attempt to block the analysis of plagiarism accusations in his doctoral thesis, as well as a plagiarism verdict," Emilia Șercan writes.
The journalist revealed a mountain of evidence of Lucian Bode's plagiarism back in November 2022 – the paper contains at least 18.5% of plagiarism in addition to 6 completely plagiarized illustrations and another 30 incorrectly cited. Bode graduated from UBB in 2018 with a doctorate thesis "Energy security and resource management at the beginning of the 21st century."
A month prior to that, the university, under steady suspicion from the public, said that the paper only contained 2.95% of plagiarism, which it was defended as "citation errors" or "lack of knowledge/application of citation techniques."
(Photo source: Lucian Bode/Facebook)
Normal