Google launches Bard in Romania, rest of Europe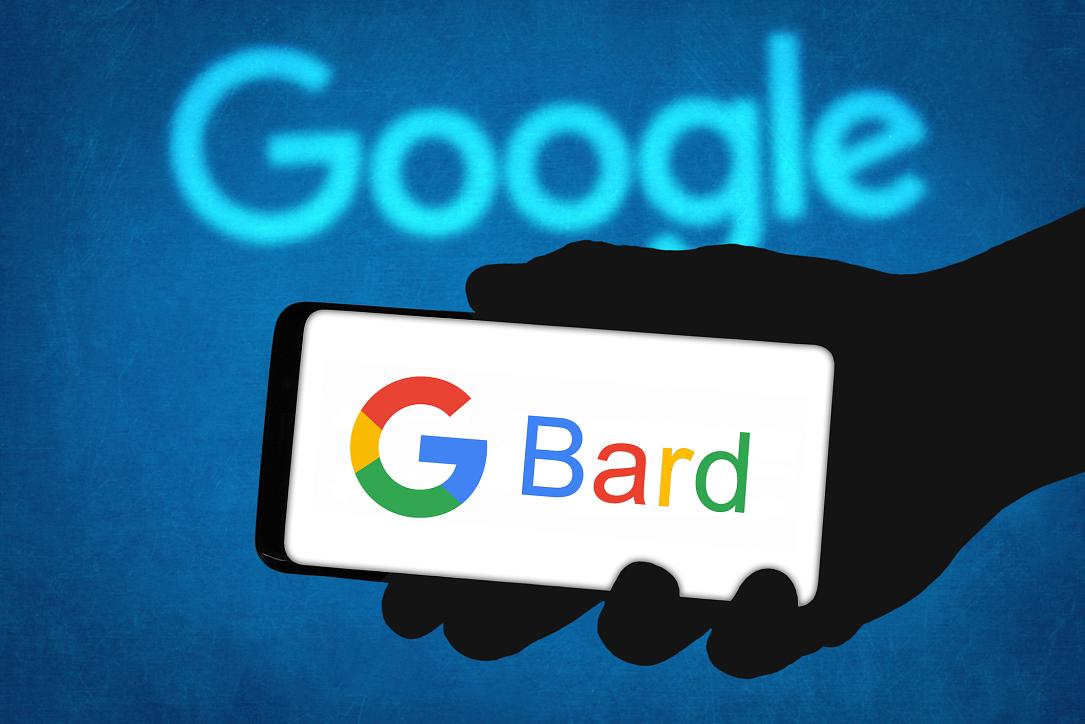 Google has launched its chatbot Bard in Romania and several other European countries, eight months after the initial showcase.
With Bard, users can ask in Romanian about cooking recipes, request a text summary, seek assistance with writing an email, or even ask for advice on various topics. Bard is available at bard.google.com on both desktop and mobile devices, and interaction can be done through written text or voice.
Bard can generate various forms of creative text in the Romanian language, including poetry, code, emails, messages, and more. According to Google, Bard will provide "comprehensive and informative" responses to questions. However, some options are currently only available in English, according to HotNews.
"Bard is a large-scale language model, also known as a conversational AI or chatbot. It is capable of communicating and generating text in a human-like manner in response to a wide range of requests and questions," says Google. It can recommend dishes, summarize videos, provide tips, or help with a writing assingment.
Interaction with Bard can also be done through voice, and users can listen to the received responses. This feature is particularly helpful when it comes to hearing the correct pronunciation of a word or expression. Users can customize the tone and style in which Bard responds, with five options available: simple, long, short, professional, and relaxed. This option is only available in English at the moment, but it will soon be expanded to other languages.
Google views Bard as an evolving solution that can help users be more productive and creative. Bard relies on up-to-date information from the internet to provide fresh and high-quality answers, according to Google. This sets it apart from ChatGPT, which does not have access to new internet information.
Google states that Bard can assist programmers and developers with code generation, analysis, and explanations. Python code can be exported to Google Colab and, most recently, to Replit.
Starting from Thursday, Bard incorporates the capabilities of Google Lens to interact with images. Users can upload images within their queries, and Bard will analyze them and respond, whether it's providing more information about an image or offering inspiration for accompanying text. This functionality is currently available in English and will soon be expanded to other languages.
Google mentions that users often have the option to choose from multiple response variants to continue the conversation with Bard. Although Bard provides an independent experience from Google Search, it can also be used to perform searches on Google to gather more information from various sources.
Google insists that Bard is an "early-stage experiment" and is being improved based on user feedback. The company explains that it has incorporated control mechanisms, such as limiting the number of replies in a dialogue with Bard, to maintain useful and relevant interactions. To provide feedback on a Bard response, users can give a positive or negative vote, as well as provide additional context for that vote.
Google announced on Thursday the most extensive expansion phase of Bard, which includes all 27 European Union countries, as well as over 40 languages, including Spanish, German, Arabic, Chinese, and Hindi. Currently, Bard is launched in most countries worldwide and in the most widely spoken languages globally.
Google announced in February that it would launch Bard, and the chatbot was available since March as a small-scale experiment in the US and UK, reaching a broader audience in several countries in May. The global launch was announced in June, but not in the EU, as the American group still needed to provide European authorities with information about how user data is managed and protected.
(Photo source: Waingro | Dreamstime.com)
Normal