Update: Fire destroys 4,000 violins at musical instruments factory in Romania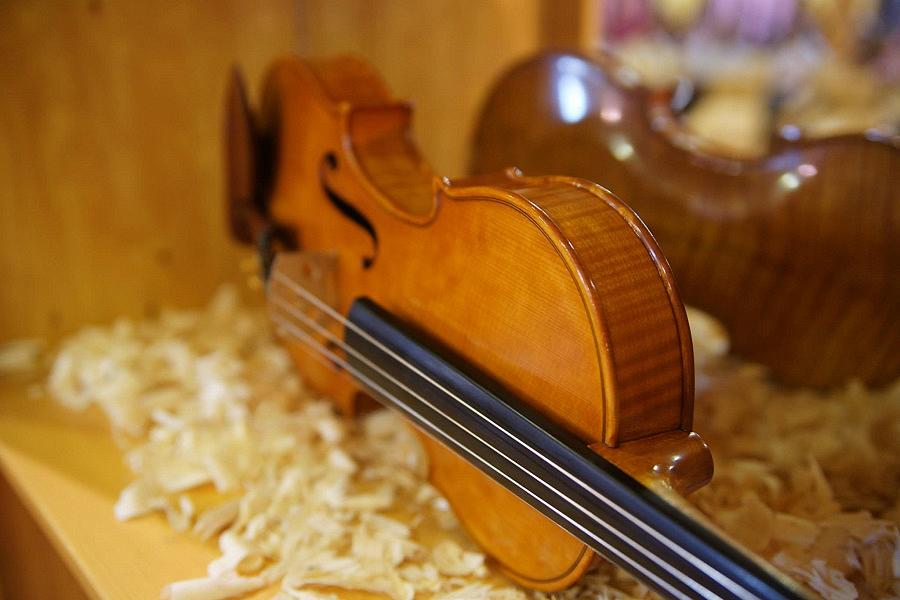 A fire at the Toplita section of a musical instruments factory in Reghin, in central Romania, destroyed approximately 4,000 violins and left damages of around RON 1 million (almost EUR 223,000), local Agerpres reports. The fire didn't affect the Hora musical instruments factory, the largest in Europe, but one of its local competitors.
The fire, which started from an electrical short circuit, engulfed 2,000 sqm of the factory, where 4,000 violins had been stored alongside other electrical tools, but also the roof of the production hall and the roof of the raw materials storage hall. Almost 90 people worked to put the fire out, and goods worth RON 1.5 million (EUR 334,000) were rescued. It is not yet known whether the plant had a fire insurance.
The Romanian media initially connected the fire to the Hora musical instruments factory in Reghin. However, the management of the Hora factory dismissed the information as false in a Facebook post on Wednesday. The factory's management said that the fire didn't affect any of its production units and that the news unsettled its external clients.
Established in 1951, the Hora musical instruments factory manufactures a range of musical instruments including violins, violas, cellos, guitars, ethnic instruments (like the mandola or the bouzouki), harpsichords, dulcimers, harps of xylophones. It is considered to be the biggest wooden musical instruments factory in Europe. The Hora factory recently celebrated 65 years since the production of its first violin according to local Agerpres. The factory employs 300 people and had a turnover of EUR 5.5 million in 2015.
Another big violin producer in Reghin is Vasile Gliga. Gliga left the Hora factory in 1991 to start his own business. His company now produces musical instruments that are exported worldwide and has a turnover of EUR 1.2 million per year. Gliga is now an MP and his children run the business.
Reghin, a town of 30,000 in central Romania, is famous worldwide for the musical instruments produced here. Musicians that play or have played on instruments manufactured in Reghin include Soviet violinist David Oistrakh, who performed at the 1967 Enescu Festival on a violin manufactured here, and Romanian pan-pipe player Gheorghe Zamfir.
The tradition of violin making emerged in Europe between 1520 and 1550 in the Italian towns of Milan, Brescia, Cremona and Venice. Masters such as Stradivarius, Guarneri, Amati, Bergonsi, and Montaniana produced some of the most appreciated instruments, which today sell for impressive prices.
Stentor, Windsor, Primavera, Mendini, Cecilio, Cremona, Franz Hoffmann, Carlo Lamberti, Scott Cao, Knilling, Yyamaha, Klaus Muller, Merano, Kinglos are other well-known violin brands.
Key international musical instruments manufacturers are Gibson Guitars and Basses, QRS Music, Fender Musical Corporation, Steinway Musical Instruments, Zildjian Cymbals, Paiste Cymbals, Cort, Casio, Yamaha, C F Martin, Korg, Roland, Kawai, Pearl, Tama, Mapex, Sonor, ESP, Ibanez, Pluto, Tristar, and Granada, according to futuremarketinsights.com.
editor@romania-insider.com
Normal