Fagura: The Moldovan-born fintech's plans to launch in Romania and develop their activities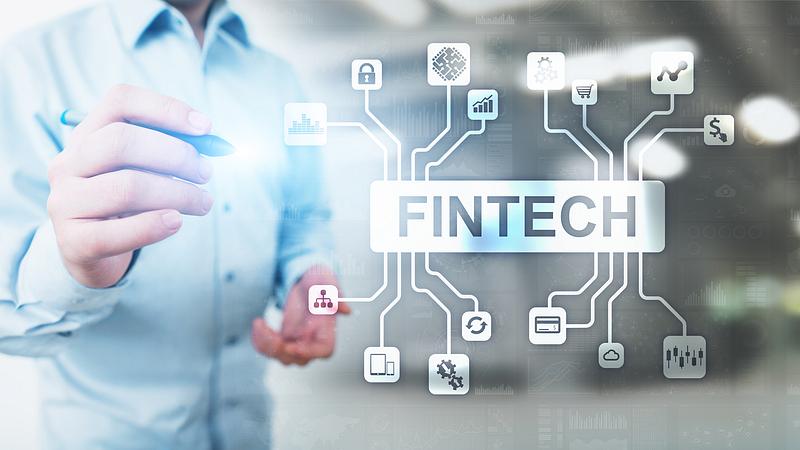 Born in Moldova, registered in Estonia, and funded on a London-based platform, fintech Fagura is currently working to enter the Romanian market. After the startup's second round on Seedrs, Fagura COO Cristian Pașa told Romania Insider more about the company's plans for the local market, why they position themselves as a community, the work of building a fintech in the CEE region, and what it can be like to have a funding round while working out of a country close to the war in Ukraine.
The company, launched in May 2019 as an alternative investment platform for loans, deploys an automated scoring mechanism that allows loan decisions to be made quickly. It recently raised EUR 780,000 in its second round on the London platform Seedrs. More than 280 investors supported the project, investing amounts varying from EUR 20 to tens of thousands of euros, while seven angel investors joined the round directly. More about the company's plans in the interview below.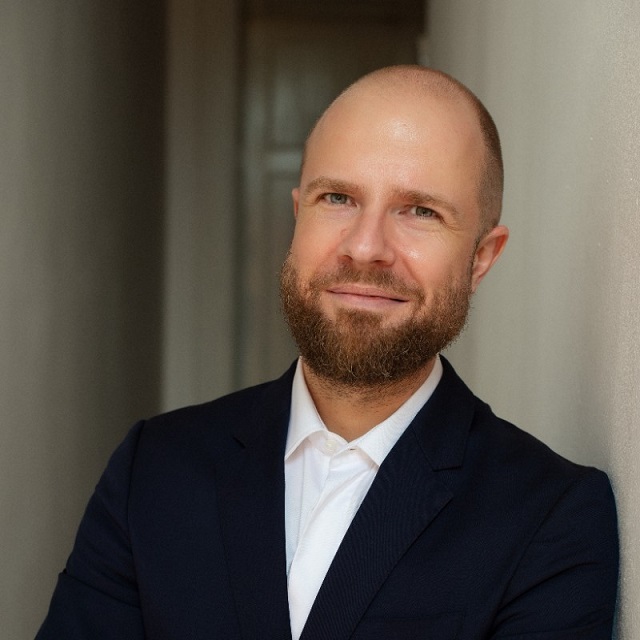 How and where did Fagura come about? 
Fagura started in Moldova, in Chișinău; that's where the founders got together and decided there was a gap in the market. And the idea came from Tudor Darie, who is the main founder and the CEO of the company. He had established a new business, and he tried to get some funding, basically a loan from a bank, and despite his track record and his assets, the bank did not give him a loan.
And that's when he decided that Fagura could come up with this idea that, if you are a startup or a newly-founded company, you can still get finance, but not from a bank. And then, he said, well, let me try and get some investors together who would be willingly allocated to those companies in need and get them funded. That was the initial idea, and, obviously, it had to go through several iterations before it became a viable product and therefore, in the beginning, Fagura was only intermediating loans for individuals; if you were an individual willing to take a loan of, say, EUR 1,000 to buy a new laptop, then you could create an account on Fagura, pass on the digital identification, the KYC, and then your loan request would be put on the dashboard of the investors, and they would decide how risky you were and how much they would be will to allocate to your loan. So that was the initial setup. Then we extended the loan size, and we extended the loan arrangements for companies as well, and that's just for the Moldovan market.
Essentially we are the technical solution in this ecosystem; we can connect borrowers with investors. We do our own credit scoring using a proprietary system. Every investor can see how risky the borrower is. A Fagura credit score is attributed to the loan request, everything is transparent. We take a commission from the borrowers for making their loans available to investors, and we also take a smaller commission from investors for managing their investments. So it's a bit of creating a community but at the same time being a technology provider.
Fagura went live in May 2019 on the Moldovan market; actually, its birthday is on May 17th, so hopefully, we can launch our operations in Romania by then. But, yes, it is a Moldovan company; it has employees mainly based in Chișinău. But, talking about the international DNA, we also have people who work in Germany; Tudor is based in Bucharest, I'm based in Cluj, so we have a small ecosystem of people who are [e.n. based] internationally.
And also to touch upon the reason why we are an Estonian company – that's because we need a holding company to be able to intermediate loans from the European counterparts, on the one hand. On the other hand, the corporate law in Moldova is quite restrictive, so we needed to have a European entity so whenever, say, we raise funds or deal with investors from elsewhere, we do have all the tools in place. The Moldovan legislation at this point in time doesn't allow us that flexibility. Hence the reason we have a holding company in Estonia. So the Estonian company is the sole owner of Fagura Moldova and the sole owner of Fagura Romania.
What were the advantages of piloting the project in Moldova? Why did you start there? 
Because the founders were based there. I wasn't part of Fagura at that point in time. The founders were based there, and the network in place; they spotted the opportunity there. It was a small market, so a kind of a safer market to test a financial product. Romania is, financially speaking, ten times, if not twenty times bigger, I would say. So, a much bigger market, more risky to launch an endeavor like this; it was seen as a pilot to see if the concept works and could be scaled.
On the other hand, we were waiting for these crowdfunding regulations. They were issued in Europe in 2020, and we saw we still had time until it was transposed into the Romanian law. Therefore, now that the law is transposed, the crowdfunding regulations in Romania as well, we are now kind of ready to get official and start our operations in Romania using our existing platform and obviously adapting to the local environment but at the same time enhancing our scoring and technological capabilities.
You raised the recent funding round on a London-based platform. Did you look at all at funding options closer to home? 
This was our second round. In the first round in 2021, we raised EUR 340,000. We have experience with Seedrs; obviously, we were considering Seedblink in Romania as well, we had many conversations, and they were willing to help, but because we had this setup in place, we received sort of preferential terms based on the fact that we already raised on Seedrs in 2021. Last but not least, we have a big community of expats from Romania and Moldova in the UK, and a lot of them were willing to invest or to follow on their investments from 2021. So that was the reason we went for Seedrs. 
I would say building a fintech, especially in this region of ours, in Central and Eastern Europe, it takes a lot of trust so that you can convince people to use your services. It is challenging in the established financial markets like Germany or the UK, but in Central and Eastern Europe, it is even more complicated. So in everything we do, we try to have a holistic and international view so that we partner with brands that are internationally recognized, and it is important to transpose that trust that we get from our partners and also put it in front of our clients and investors.
That was one of the main reasons we did it on Seedrs, we raised EUR 780,000, and that was almost double the amount we were planning to raise, so that was a very good round, especially because 2022 was a very challenging year. It was a bad year to raise money. Just to give you an example, when we started our crowdfunding campaign, when we went live, there was massive bombing in Ukraine, and because of that, the power went down in Moldova for four hours. We are obviously very connected to Moldova; we have a lot of clients in Moldova, our borrowing/lending happens in Moldova at this point, so it was a very challenging day, and everything went quiet basically; there were no investments coming through, and we had doubts we would be able to succeed. So it was a rollercoaster, not to mention the international stock markets going down, the energy crisis on a global level, coming out of the pandemic, so many things went against us, but in the end, we managed to do quite a successful round I would say. It was a hybrid round, so we had the crowdfunding on Seedrs, and we also had a few direct investors, like angel investors, that came along, so it was a successful one.
How will you use the funding?
We have three pillars in terms of our activities moving forward. We need to grow our revenues; it's very important not just for the sake of future funding rounds but also for the sake of stability. And that's why opening up in Romania is very important for us. Also, from a diversification point of view, having a second market in our portfolio is very important. So Romania is priority number one.
Priority number two is adding digital banking services like IBANs and virtual cards – something we are looking into. The reason for that is because every time someone gets funds in Fagura, they leave the ecosystem; they send money to their bank account, and they leave our ecosystem. What we want is to have borrowers and investors stay more in our ecosystem. So whenever we have someone borrow money, they get a card and start spending the money using our own card. That's why from a strategic point of view, it is very important to have these digital banking services so we can have people stay more in our ecosystem.
Priority number three is enhancing our product and also adapting it to European requirements. Whenever we are ready to move on to other markets, we are ready to do so with a scalable and well-working product.
What makes Romania an interesting market for P2P services?
For us, it was a natural move because Moldova is Romania in many respects and is important for Romania even though these days they are two separate countries. So it was a natural transition for us. That being said, I think there is, both in Moldova and Romania, this gap in funding and getting funding easily and quickly, without the burden of bureaucracy - I think there is this niche in the market.
And we are actually researching the market these days in terms of the products we will be launching in the first phase, and so there's the need, timing is perfect, the crowdfunding regulation has been transposed in August 2022, so it's very, very new.
We only have a single crowdfunding company authorized in Romania, and that's Seedblink. Hopefully, we will be the second one, but we cannot make any promises, and yes, the market is getting more familiar with the crowdfunding concept. The concept didn't exist until Seedblink in Romania, so we have Seedblink, we have Ronin – on the equity side, so basically, they are doing crowdfunding in return for equity, so stakes in the company; now, our proposition would be based on debt funding so that means clients can request funding in the form of loans so fixed income sort of funding. It's good because it gives diversification to investors. Not everyone is so familiar with and so keen to invest in startups or companies and wait for five-seven years. And I'm not saying it's a bad thing; all I'm saying is that some clients prefer to have a fixed, stable income and, therefore, are more inclined to invest in loans or to fund companies because they have a steady income from those investments. So, it's a different crowdfunding, hopefully, there will be other players. The market is, I think, big enough for all of us to be operational here.
What is the profile of the clients in Moldova? Who are the borrowers, who are the lenders? 
Until July 2022, we were positioning ourselves as an alternative consumer lending platform, and essentially only individuals could have applied for loans on Fagura. As of July 2022, we launched business lending, so we created an enhanced credit scoring algorithm – we call it scoring to business. We launched the program in partnership with UNDP, and we offered 50 loans with zero interest because it was a cost sponsorship program; it also helped us to recalibrate more and test it further.
[…] The key thing here is the fact that we position ourselves as a community, not as a lender or a micro-lender as some people might classify us. The reason we do it is because some of our clients go through the cycle of being borrowers at some point, then they become investors, and even shareholders. So we have, in this round and the previous one, clients of Fagura who also became shareholders via the crowdfunding campaign. I think that's a very important proposition that we have; it's this ecosystem where clients could move from different roles within the same platform, and it's an aspect that we want to bring to Romania as well.
Now, the profile of the borrowers – if we talk about individuals, it's pretty much everyone who has an official income, has a bank account, because we always transfer money to a bank account, and it also helps us to validate the customers; obviously, if they're not fully in debt and they can cover the interest and the principal on the loan they are given the loan, the decision is taken in ten seconds, the scoring is done automatically.
With regard to the businesses that take money in Fagura – essentially, they are small companies; they could be manufacturers, they could be agriculture companies, online businesses, so companies that are typically small and they don't have collateral to post to get a loan from a bank, or they are newly founded, and they cannot access banking funding. Essentially this is the profile of companies that come to Fagura, and a lot of them are businesses that you yourself would like to buy from. We have clients who produce food for kids, like cereals. You would like to buy those products from them. And that is the proposition – you invest something, and you buy for yourself, and you are helping the local ecosystem in return, and I think that's an important message that a lot of our investors like.
Would it be the same model in Romania?
In Romania, it would be businesses only because, as part of the European crowdfunding regulation, we cannot lend money to individuals unless it's a business project. So they - if it's a PFA or SRL - can define the project and need the money for, and they can describe it and make it almost like a small pitch then that's something we could be crowdfunding for. We're still researching the market to clearly define what is the target group we will be going after in the first phase, but essentially yes, it will be small to mid-sized enterprises; they either don't have the time, or they don't want to go to a bank, or they cannot get a loan from a bank or from a micro-lender, or it's too expensive, and they want to come to Fagura to get their funding. So this is the proposition.
When do you expect to receive the permits from the Romanian Financial Supervision Authority?
I wish we could give you a firm date, we don't have it. They are very keen themselves and open to collaborating with us; we are in constant dialogue with them; it's good we have a precedent with a local firm being issued the authorization for a crowdfunding platform. [..] We hope it's going to be Q1, but as I said, half-jokingly, we hope that by the date of birth of Fagura, the 17th of May, we can be live in Romania.
Anything else you would like to add?
We do offer a platform for alternative investments, for alternative lending […], and I think having a local, Romanian entity that can offer alternative investment products, along with the likes of Seedblink, Ronin, is a very good thing for the local financial ecosystem. It's good as the investments for the stock market in Romania are growing, there are mutual funds in Romania, but on the alternative investments side of things, there is still much more that could be done. I think we will be very well placed to give customers willing to invest in alternative instruments that option.
(Opening photo: Wrightstudio | Dreamstime.com)
simona@romania-insider.com
Normal