Explosion on Romanian seaside believed to have been caused by sea mine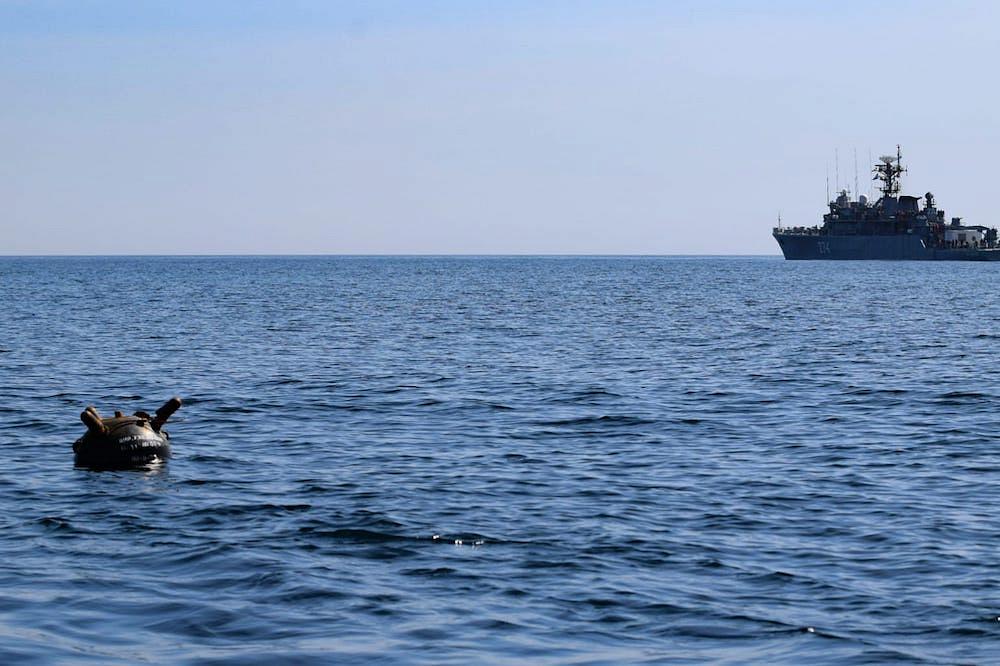 Authorities in Constanța, on the Romanian seaside, are responding to an explosion that occurred in the area of the seawall in front of the Forum Hotel in the Costinești resort. 
"This morning, around 9 a.m., the Dobrogea Emergency Situations Inspectorate was requested to intervene in the Costinești resort due to an explosion on the seawall. Several resources were allocated on-site: a rigid inflatable boat, a fire extinguishing truck, a first aid crew, and later the CBRN crew from the Inspectorate. Upon arrival, colleagues cordoned off the area. Fortunately, no casualties were recorded. It is confirmed that there was an explosion in the seawall," said Ana Maria Stoica, spokesperson for ISU Dobrogea, cited by ProTV.
The explosion is believed to have been caused by a sea mine. The Romanian Navy has sent a minesweeper into the area, along with divers specialized in explosive devices.
A second sea mine was reported to be drifting in the area where the explosion occurred, but it was identified to be only a log. "Regarding the explosion reported this morning in the seawall area in Costinești, the Coast Guard is verifying the situation on-site. As for the second mine reported to be drifting in the same area, we inform you that the Romanian Naval Forces have prepared an EOD diving team that is set to embark on a Coast Guard ship from Mangalia. Together, they will move to the indicated area as soon as possible to assess the situation and intervene for neutralization, if the mine is identified," stated the press office of the Naval Forces.
(Photo source: Forțele Navale Române on FB)
Normal