News from Companies
The third edition of the Romanian Business & Investment Roundtable conference in Bucharest starts on March 15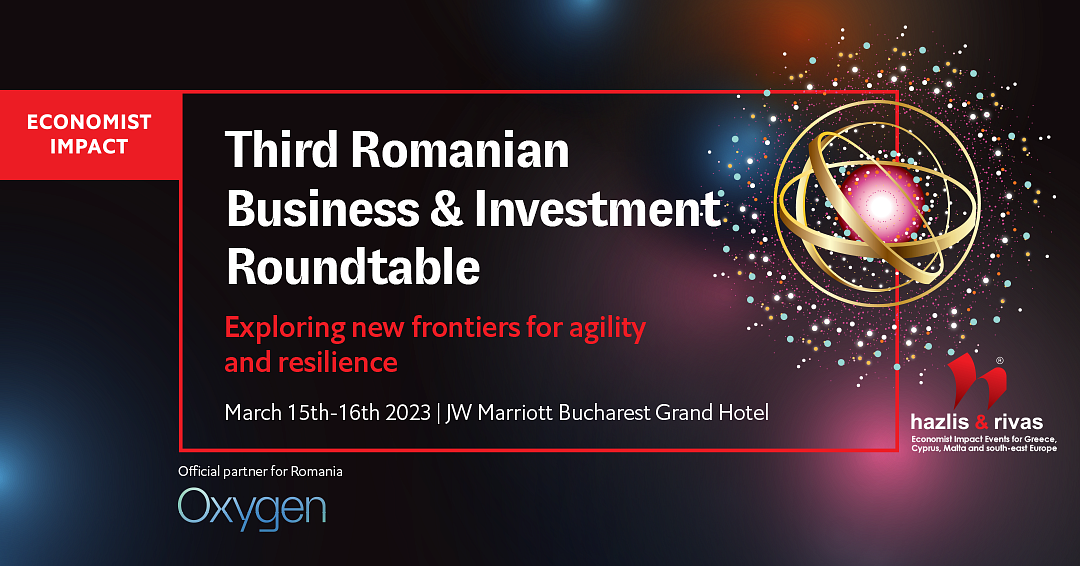 Several Ministers and Secretaries of State from the Romanian Government will participate in the debates.
The third edition of the ROMANIAN BUSINESS & INVESTMENT ROUNDTABLE Conference, entitled "Exploring New Frontiers for Agility and Resilience", will take place this week, on March 15-16, in Bucharest, at the JW Marriott Bucharest Grand Hotel. The event will bring together renowned speakers from abroad, senior government officials and top executives from Romanian and European business environments.
The Minister of Finance, Adrian Câciu, as well as several Secretaries of State have so far confirmed their attendance and will participate in the debates during the event.
Furthermore, NATO's tenth Secretary General, Lord George Robertson, is the guest of honour of this edition and will address security issues in the context of the approaching war in Ukraine. In addition, the former Prime Minister of Ukraine, Yulia Tymoshenko, will give an overview of the current situation regarding the war in Ukraine and its impact on the region.
Vodafone Romania is the main partner of the event for the second year in a row. The event is also supported by Iron Mountain, Philip Morris Romania, Banca Transilvania, Henley&Partners, Kiriarchos Net, Enel and Garanti BBVA.
The conference is organised by Hazlis & Rivas, the official representative of The Economist Impact Events for South East Europe, in partnership with Oxygen, and is supported by the American Chamber of Commerce in Romania (AmCham) and the Netherlands-Romania Chamber of Commerce (NRCC).
The event's media partners are Radio Guerilla, Radio Romania Actualități, G4Media, Economedia and Romania Insider.
For more details about the event and speakers, please visit the following link:
https://events.economist.com/events-conferences/third-annual-romanian-business-investment-roundtable/
This is a press release.
Normal