EBRD president signs two loans while on visit in Romania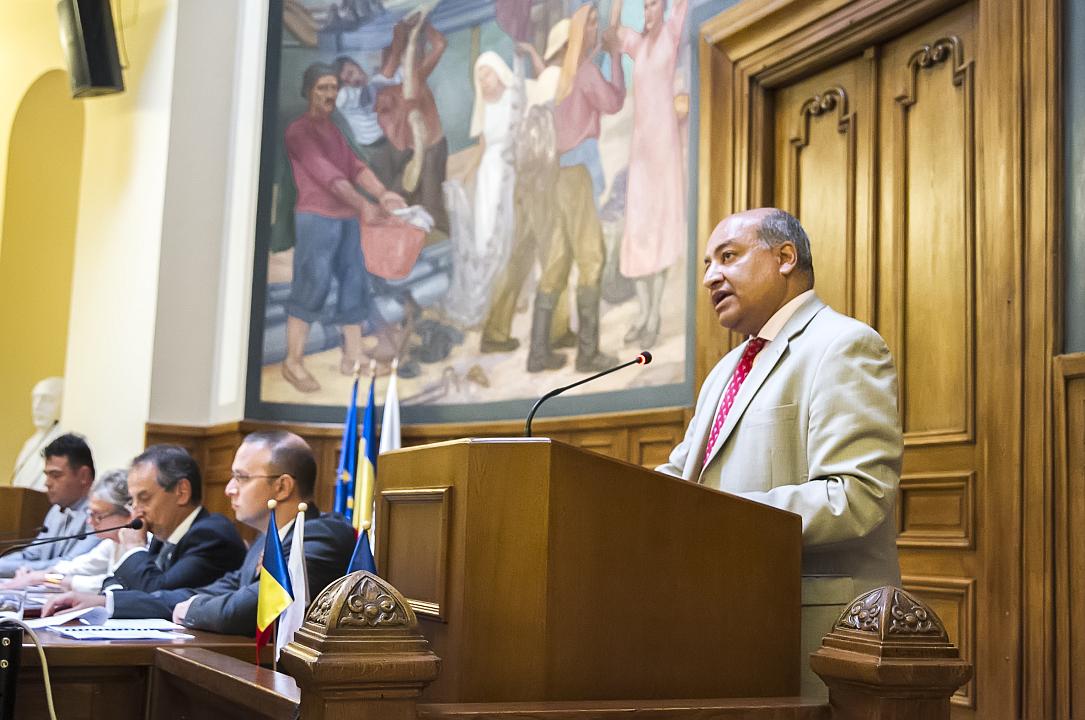 The European Bank of Reconstruction and Development (EBRD) will finance Romanian car rental services provider Autonom with EUR 5 million. The loan will enable the company to expand its car fleet in order to meet growing demand from Romanian firms, especially SMEs.
The loan agreement was signed in Bucharest on Monday, September 17, by EBRD President Suma Chakrabarti and Autonom co-founder Marius Stefan.
Chakrabarti also welcomed Autonom to the EBRD's Blue Ribbon programme, which combines business advice and finance for companies that stand out for their market leadership and high-growth potential. Autonom is the first Romanian company in the programme, which currently includes 30 companies in 20 countries where EBRD invests.
Autonom group, founded in 2006 by two brothers, Marius and Dan Stefan, now has a network of 45 car rental centers across Romania, subsidiaries in Hungary and Serbia and more than 8,000 vehicles.
The EBRD president, who came to Bucharest for the Three Seas initiative summit on September 17-18, also signed a EUR 25 million loan with the regional operator of water and wastewater services RAJA. The loan will be used to co-finance with EU cohesion funds an extension and rehabilitation of the company's water and wastewater services and will benefit 400,000 households.
RAJA is Romania's largest public water and wastewater utility and serves over three million people in eight counties: Constanța, Ialomița, Călărași, Ilfov, Dâmbovița, Brașov, Prahova and Bacău.
To date, the EBRD has financed 24 water operators in Romania, providing a total of EUR 330 million in loans and mobilizing over EUR 2 billion of EU funding for the country's water and wastewater facilities. The bank's investments in Romania to date amount to almost EUR 8 billion.
Fin. min. says EBRD needs new strategy for Romania
Normal