Construction begins at Cluj airport park & ride, 800 parking spaces projected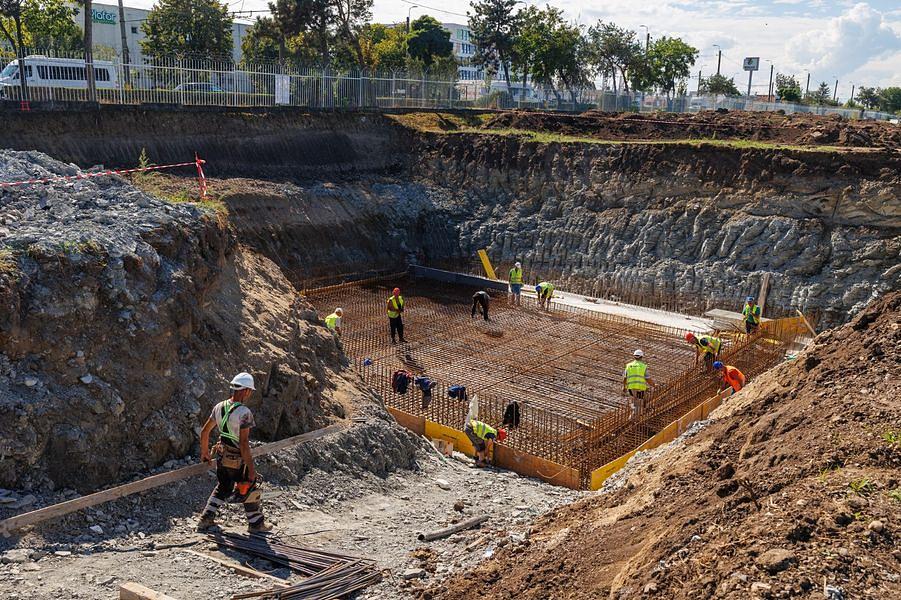 Cluj-Napoca mayor Emil Boc recently announced that construction has begun on the Park & Ride facility at the city's "Avram Iancu" International Airport, Romania's second most important airport. Over 800 parking spaces are set to be available.
The estimated investment comes to EUR 14.6 million, including VAT.
"Today, I inspected the progress of the Park & Ride project on-site, an investment initiative undertaken by the Cluj-Napoca City Hall in the area of Traian Vuia Street (No. 149-151). The project includes the following: the development of a parking platform and access from the national road; the establishment of public transportation stations; the creation of a bus terminal, including the construction of a building for the transport terminal, equipped with canopies for passengers and buses, as well as the creation of a public square. Perimeter green spaces and green areas between parking spaces have been incorporated," stated Emil Boc.
The park & ride area has a total of 863 parking spaces planned, including 37 spaces for disabled individuals, 30 spaces for electric and hybrid vehicles, 788 parking spaces for standard vehicles, and 8 bus platforms.
The contractual timeline for completion of the project is 12 months from the issuance of the commencement order.
(Photo source: Emil Boc on Facebook)
Normal