Local civic tech NGO Code for Romania becomes global organization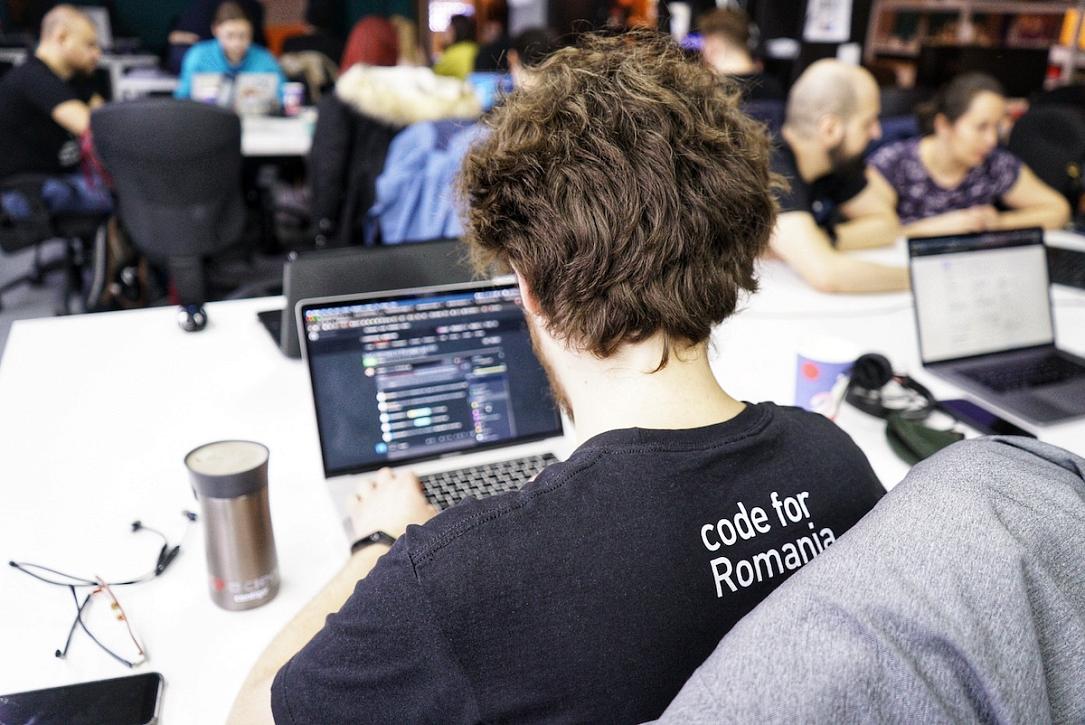 Local civic tech organization Code for Romania, which has been building various tech tools for real-world problems, said it will go global through Commit Global - a new organization set to launch this Thursday, September 14, in The Hague.
The launch in the Netherlands is an absolute first for an NGO started in Romania that will support both non-profits and people in crisis situations worldwide, according to the press release.
The new organization's mission is to build a civic infrastructure that allows rapid intervention in crises occurring anywhere in the world and increase the NGO sector's capacity, offering digital work tools specially designed for civil society. Commit Global's activity will focus on three major areas: intervention in humanitarian crises, support for civil society and action to combat the effects of climate change.
"In 7 years, Code for Romania has shown not only that it can become the largest civic technology organization in the world, but above all, the ability to build a system that can respond quickly, using technology, to crises around the world, whenever and wherever they arise," said Bogdan Ivănel, co-founder of Code for Romania and Commit Global.
"Tens of millions of people have been supported through our digital solutions so far. We are now taking forward everything we have learned here and will see, in the coming years, how hundreds of millions more people get the vital help they need. Through Commit Global, we demonstrate that a better world can be 'Made in Romania'. Today, in a humanitarian crisis, we cannot imagine an intervention not based on technology. Today, we are building the Red Cross of the 21st century," he added.
The new organization will open its headquarters in The Hague in the next period, followed by offices in other regions. Meanwhile, the central hub that will build, test and pilot all the digital solutions that will go around the world will operate in Bucharest. The NGOs in Romania will be the first to have access to these solutions, contribute to their creation, and benefit from them free of charge.
Commit Global's humanitarian intervention ecosystem will contain 27 digital solutions, many of them starting from those used by Code for Romania during the COVID-19 pandemic and the refugee crisis in Ukraine.
Another area of major impact is the support provided to NGOs worldwide. Thus, starting this fall, Commit Global will make available an entire ecosystem of 18 solutions that meet the needs of small organizations without resources and large ones that operate internationally. Solutions include four virtual digital assistants, Paul, Alex, Vic and Theo, which will assist NGOs in their day-to-day work.
In the area of climate action, the Commit Global ecosystem is starting with more than ten solutions to immediately respond to the crises caused by climate change. It will further build on this in the coming period, adding climate prevention and monitoring areas.
irina.marica@romania-insider.com
(Photo source: Facebook/Code4Romania)
Normal