Over 1,500 participants expected at Climate Change Summit in Bucharest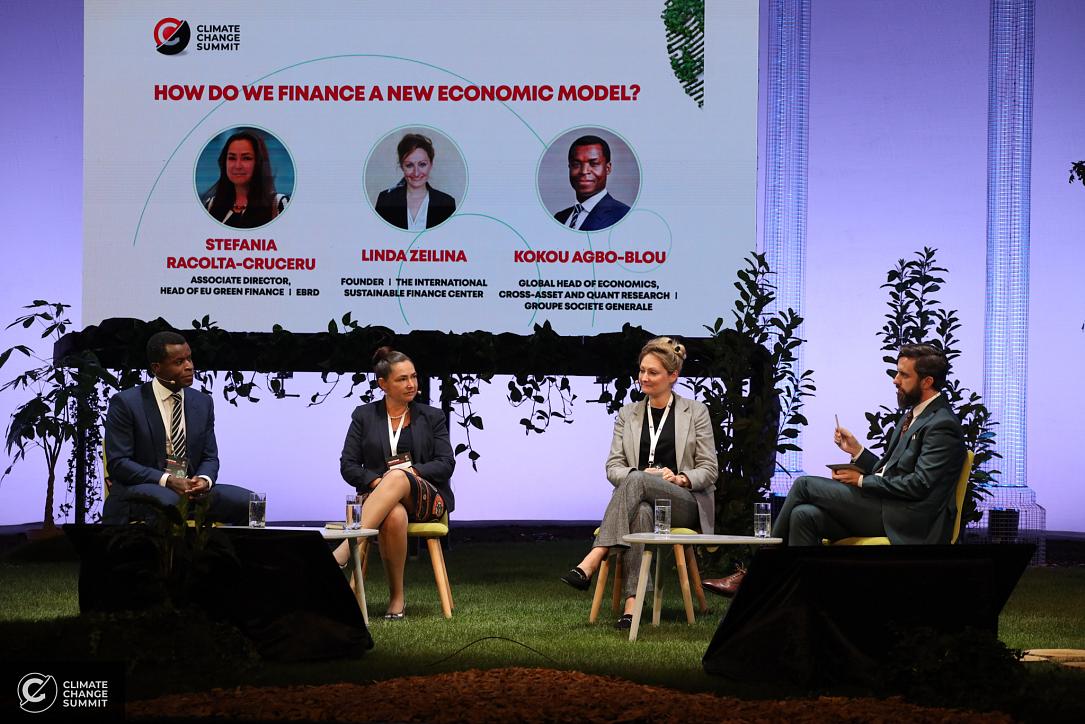 This year's edition of the Climate Change Summit (CCS), the first and largest event in Central and Eastern Europe dedicated to climate change, is set to take place in Bucharest between October 19-20. Over 1,500 participants are expected, among which innovators, entrepreneurs, researchers, as well as government officials, and public administration representatives.
The Climate Change Summit features conferences, workshops, and roundtables at over 20 locations across Bucharest. Topics such as sustainability, innovation, climate policies, green finance, circular economy, nature conservation, and concrete actions in the fight against climate change are featured on the event's 2023 agenda. 
On the first day of the event, held at the National Opera, more than 50 Romanian and international speakers will engage in panels and discussions on a sustainable future.
The event's conference session serves as a platform for in-depth discussions on key climate change topics. The conferences will take place at universities such as the Politehnica University, the University of Agronomic Sciences and Veterinary Medicine, the National School of Political and Administrative Studies, and the Romanian-American University.
Conference themes include green startups, the intersection of climate change and artificial intelligence, sustainable agriculture practices, and the energy transition with a focus on renewable energy sources. 
Representatives from the Romanian Government, Parliament, the Ministry of Energy, the Ministry of the Environment, and the business sector will actively participate in discussions at the roundtables, contributing to the development of climate policies and strategies. Topics addressed include international climate commitments, legislative approaches to climate change, research and development in energy technologies, and the role of local and central authorities in achieving sustainable development goals.
These roundtables promote collaboration between government institutions and stakeholders in shaping climate policies.
The workshops at Climate Change Summit also provide participants with access to practical knowledge and active engagement. For example, during the "CEE Climate Meeting" workshop held at the Representation of the European Commission in Romania, members of environmental organizations from Central and Eastern Europe will meet to identify collaboration opportunities in the region.
The "Conservation of Nature - A Bridge Between Urban and Rural" workshop will take place in the Petricani natural area and will include a guided tour. Futurologist Ed Gillespie, writer, poet, and inspirational speaker, specializing in systemic thinking and changes, will also host a workshop on literature and climate actions at Cărturești Verona.
These workshops provide participants with practical tools to positively impact climate-related issues. 
Climate Change Summit is organized by Social Innovation Solutions, an organization active in sustainability, social impact, and innovation, with the support of BRD Groupe Société Générale as the initiator and founding partner. 
Climate Change Summit takes place in Bucharest on October 19 at the National Opera and on October 20 at other locations in the city. The event is open to the public, and access is granted based on the pre-selection of applicants after completing a form on climatechange-summit.org website.
The first edition of the Climate Change Summit took place in October 2022. It brought together over 70 global speakers and about 1200 participants for events, discussions, and debates on solutions to future climate challenges and transformations in energy, the food chain, cities, and policies. Also, almost 1 million people watched the live broadcast on Twitter and YouTube.
(Photo source: the organizers)
Normal