Centenary celebration in Romania shadowed by protests against authorities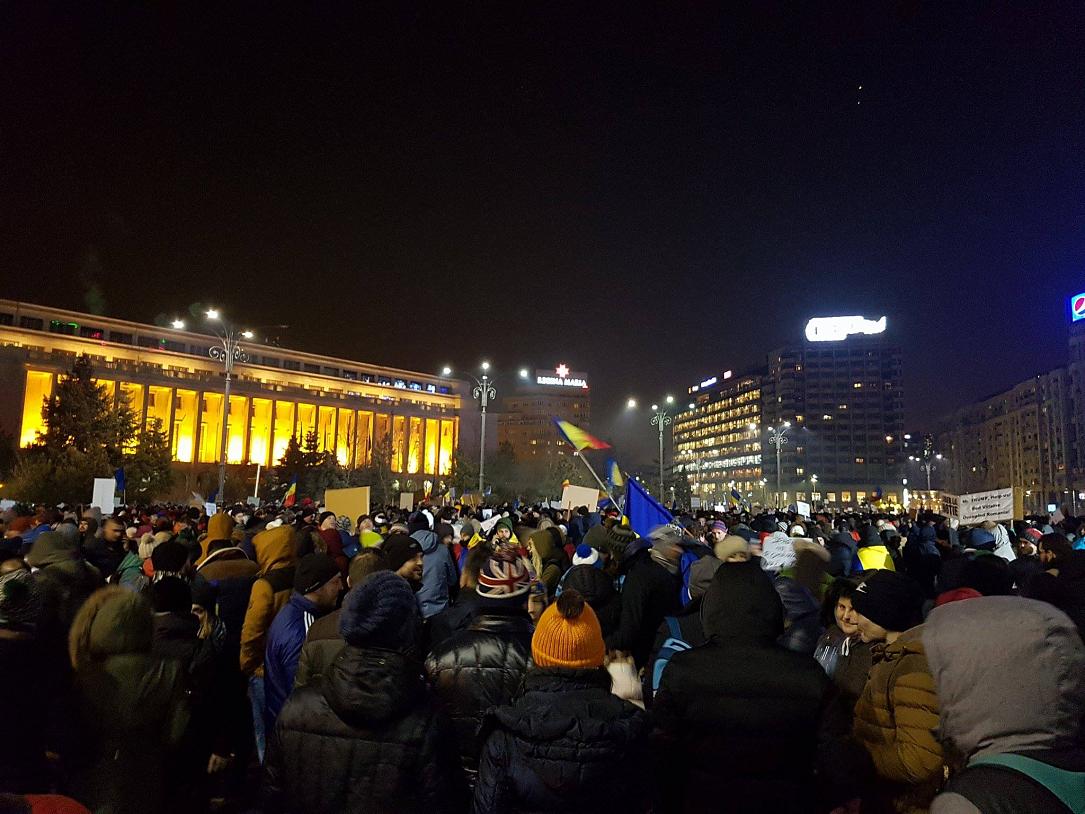 President Klaus Iohannis on December 1 attended the military parade dedicated to the the Great Union Day at Alba Iulia, beside representatives of the Orthodox Church and opposition parties.
The ruling coalition's politicians including Parliament speakers Liviu Dragnea and Calin Popescu Tariceanu and Prime Minister Viorica Dancila attended the parade in Bucharest.
While President Iohannis received a warm welcome in Alba Iulia, groups of protesters first booed the Romanian Gendarmery forces at the military parade in Bucharest, in response to the alleged brutality exerted by the gendarmes against anti-government protesters on August 10.  In the evening, the protesters organised a rally in front of the government building. Some 2,000 protested in Victory Square against the ruling coalition formed by the Social Democratic Party (PSD) and Alliance of Liberals and Democrats (ALDE), local Hotnews.ro reported. They urged the government to resign and the lawmakers to stop amending the justice bills in the favour of corrupt politicians.
Commenting about the protests, Senate's speaker Tariceanu played down their magnitude, local Adevarul reported.
"Instead of reading a book, they spend all their time on Facebook and imagine they know everything", he said.
editor@romania-insider.com
Normal