News from Companies
Cătălin Rotaru is the new CEO of Romanian interior design company THETA Furniture & More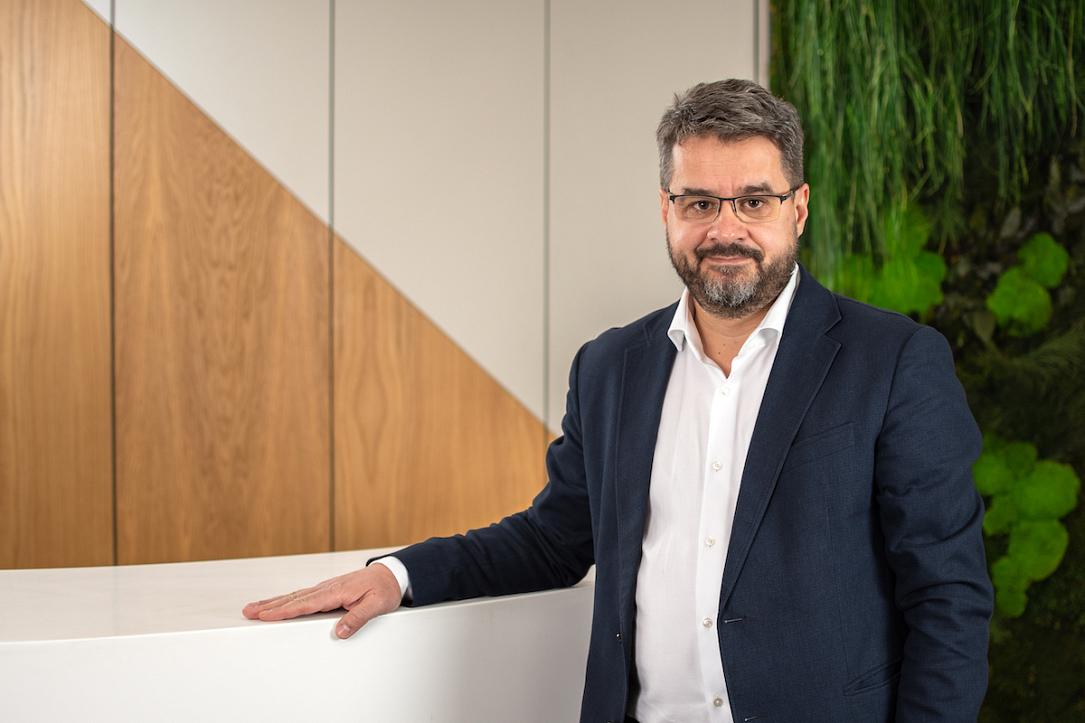 THETA Furniture & More, one of the most important integrators of interior design solutions in Romania, announces the appointment of Cătălin Rotaru as CEO (Chief Executive Manager) of the company, effective February 1, 2023. Thus, Cătălin takes over the executive leadership directly from its founder, Florin Gheorghe, in times of accelerated metamorphosis of THETA Furniture & More into a player with international impact.
Specialized in materials engineering, Cătălin Rotaru has almost 24 years of experience in the ceramics industry. Before joining THETA, Cătălin held the position of Group Commercial Manager for 4 years at KAI, a ceramic manufacturing company owned by Marazzi Group (part of Mohawk Industries, world leader in flooring products). Until its acquisition by the American company, Cătălin was Country Manager for Romania over of period of 10 years, managing to grow KAI from the level of a new entry company in the market to the most important supplier of ceramic tiles in the country.
In the positions previously held at other leading players in the field, such as Lasselsberger or Cesarom, Delta Distribution, Cătălin Rotaru coordinated production, sales and marketing activities (from design and production of ceramic tiles, product and brand management, development of commercial relations with a wide range of vendors and suppliers responsible for the supply chain).
Cătălin attended BISM - Bucharest International School of Management courses, also completing a series of trainings and improvements in operational and team management. He owns a Master's degree in "Engineering of Industrial Systems" and graduated from Politehnica University of Bucharest, the Department of Engineering Science, Oxides Materials Science Faculty.
"I am grateful for the extraordinary team of professionals with whom I have grown the company all these years. The time has come to upgrade to the next level in our development course. With trust, I am handing over the CEO position to Cătălin, however keeping my involvement in the area of strategic business development of the company. I am confident that together we will continue to grow the company on the local market and also we will succeed in becoming a business with a stronger international presence," said Florin Gheorghe, Co-Fondator THETA Furniture & More.
Cătălin Rotaru added: "Working closely with players from the office market and other commercial spaces in Romania, it is a really fascinating challenge for me to proceed into interior design and fit-out world. Consolidating the leading position on the local interior design & fit-out market and amplifying the company's promise to deliver innovative and creative solutions as a renowned interior general contractor, I consider to be relevant objectives in the company's development process. The competitive advantage of owning a custom furniture manufacturing plant will continue to be the company's strong point. More than half of the projects delivered by THETA's team are designed and executed in the factory, and we aim that the concept "made in Romania" to be associated not only with tradition but also with quality. I am taking over the management of a market leader and a solid business model, and I am ready to carry on the vision of its founders."
This is a press release.
Normal