News from Companies
Binance Romania supports NFTs with utility in the music sector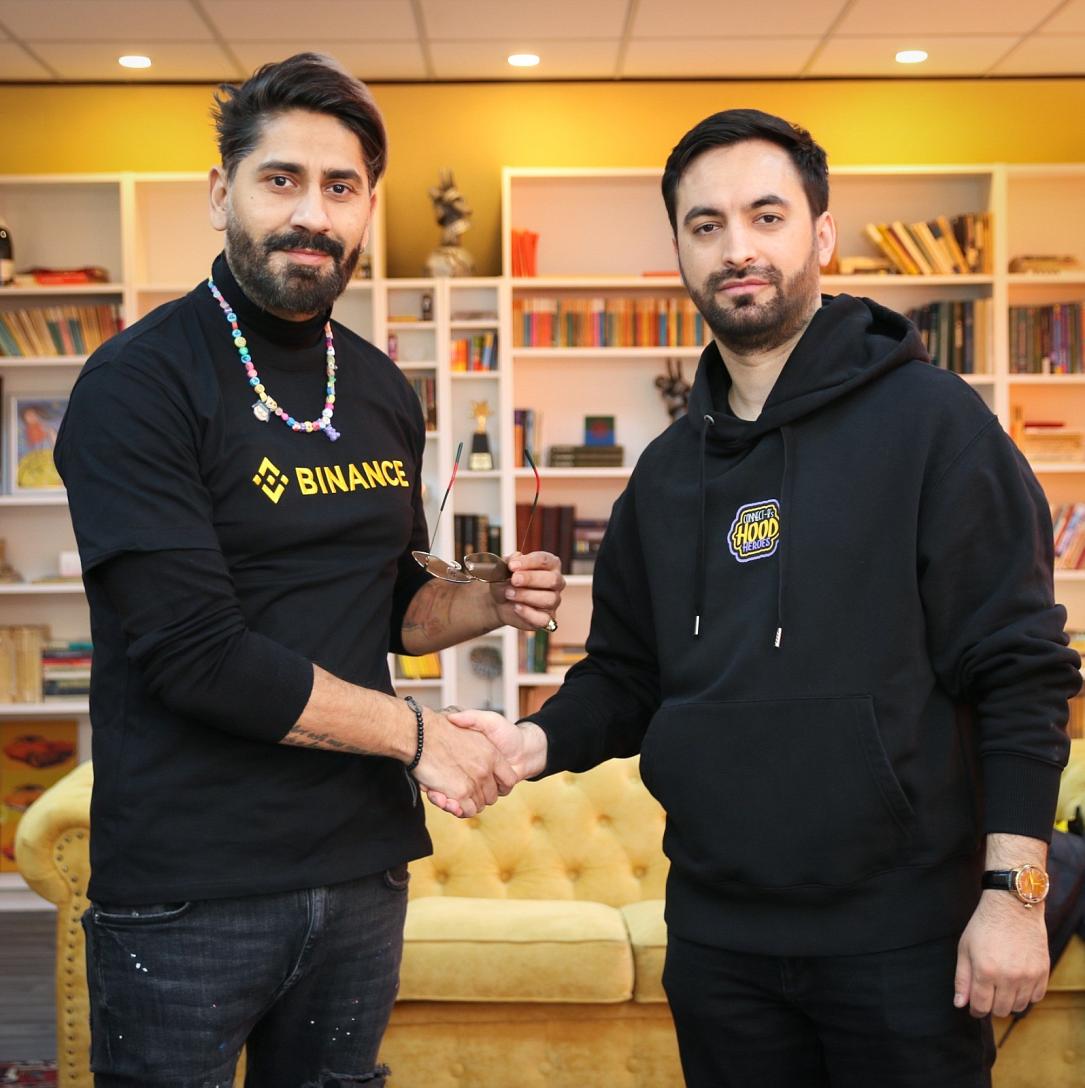 In partnership with Binance and MultiversX (Elrond), Connect-R and CLAPART launch a collection of NFTs that introduces an innovative business model

The launch of the "Hood Heroes" collection lays the foundation for an ecosystem where fans become partners with artists by distributing royalties to NFT holders

NFTs also include access to VIP events, concerts and an exclusive community with opportunities for owners
Rap and pop artist Connect-R is launching, backed by Binance, into the Web 3 world with Hood Heroes, a collection of utility NFTs (non-fungible tokens) that brings tangible benefits to his fans.
The collection, which counts up to 10,000 unique, randomly generated characters, is inspired by the artist's life and transformations. The listing date on the Binance platform will be announced shortly on the company's official accounts.
"As an artist, I always wanted to offer the community, those who believe in me, as much as possible of my vision of music, art, life. Much of everything I have achieved in this existence is due to you, those who have supported and appreciated me. And today I want to reward you with the opportunity to become my partners," said Ștefan Mihalache (Connect-R).
For fans, in addition to the opportunity to become a partner with their favorite artist, the most attractive utilities will be access to VIP events, the opportunity to meet Connect-R in person, concert tickets, access to an exclusive community with opportunities for owners, as well as other benefits.
The collection aims to redistribute to the community 20% of the amount collected during minting, through "quest" type activations and missions with considerable prizes, available through the project's Discord community.
As national premiere, the collection will provide buyers the opportunity to become partners with Connect-R, owning percentages of the famous hit "Vara nu dorm", but also of new songs, like "Lasă-mă Să Te", feat Raluka.
With a strong focus on utility, the Hood Heroes collection will have four rarity classes: Common, Rare, Epic, and Legendary. At minting (the time of sale and release on the blockchain), buyers will discover what rarity their NFT has, randomly determined by the algorithm so that everyone gets an equal chance.
The collection of NFTs will be available on the MultiversX (ex-Elrond) blockchain infrastructure, a Romanian project with international success, starting on April 7.
The Binance NFT Marketplace has the same user account as Binance.com. Existing Binance users can access the NFT market and trade using their current Binance accounts. New users can register on Binance.com to create or trade on the Binance NFT platform. Binance NFT has also added multi-chain support for NFT deposits and withdrawals. Users can now easily transfer their NFTs to and from the BNB chain and Ethereum networks.
For the Binance Romania representatives, this project has the potential to bring the NFT phenomenon to the attention of the masses, with real, actual utility.
"We aim to support NFT projects that provide real value and utility to holders, like Hood Heroes. We believe that NFTs in the Media and Entertainment area will see spectacular growth over the next period and can lead to a mass adoption of blockchain and NFT technology, by bringing fans from the Web 2 paradigm to the Web 3 one - transforming fan communities into co-owners of works of art. For us, this is a successful example of the transformational potential that blockchain technology offers, and we look forward to the next collections, as well," said Ilie Pușcaș, Country Manager, Binance România.
The Hood Heroes project, promoted in partnership with Binance Romania, only represents a first step that validates a new economic model.
"Our objective is to validate how the NFT technology can be successfully used in the media and entertainment market. Our mission is to build a decentralized ecosystem that will provide established artists the chance to maximize their engagement with their fan communities, as well as the opportunity for undiscovered talent to break into the industry without the difficulties traditionally faced by artists, mostly of a financial nature. NFTs and blockchain technology are currently enabling a revolution in the music industry and we are honored to be a part of it," adds Tudor Fornea, CEO, CLAPART.
- This is a Press Release.
Normal