Romania's Băile Herculane joins European association of historic spa towns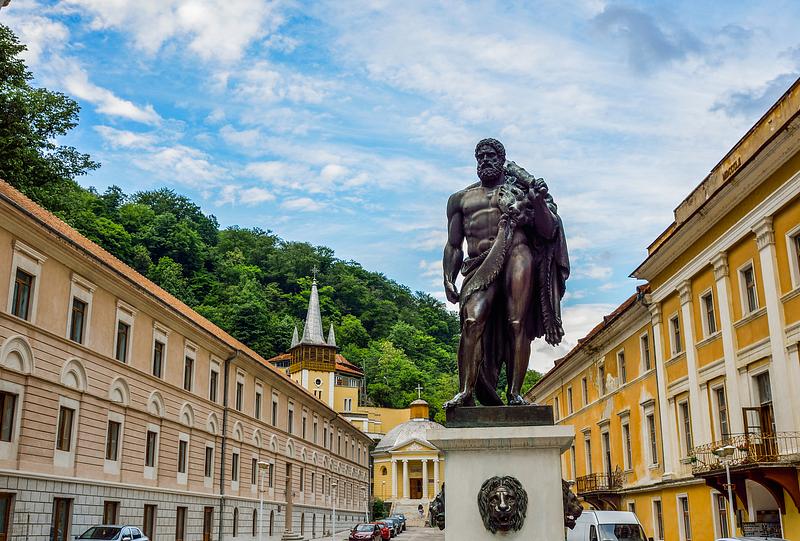 The thermal spa town Băile Herculane, in western Romania's Caraș-Severin county, has recently joined the European Historic Thermal Towns Association (EHTTA), a membership organization representing historic thermal spa towns across Europe.
The EHTTA has been certified by the Council of Europe since 2010 to manage the European Route of Historic Thermal Towns as part of the Cultural Routes program.
"Băile Herculane is a significant historic thermal town, and we very much appreciate the efforts they have made to join EHTTA, as they seek serious support to rescue their thermal heritage, which is at risk. The Neptune Baths in Băile Herculane was one of Europa Nostra's seven most endangered heritage sites in Europe in 2022, and we are very glad to be able to further promote and help their project," said Mario Crecente, EHTTA's Scientific Committee president.
The Romanian town joined the EHTTA alongside the Catalan Thermal Towns Association and Métropole Grand Nancy. As a new international partner, the Saratoga Spa State Park in the State of New York also joined.
The EHTTA was founded in 2009 by six founding members: Acqui Terme (Italy), Bath (UK), Ourense (Spain), Salsomaggiore Terme (Italy), Spa (Belgium), and Vichy (France).
Many of these towns were involved in the three-year-long co-operation project called Thermae Europae, which aimed to highlight and preserve thermal cultural heritage in Europe.
The Neptune Baths ensemble in Băile Herculane was added last year to the list of the Seven Most Endangered monuments and heritage sites in Europe.
(Photo: Cristian M Balate/ Dreamstime)
simona@romania-insider.com
Normal