Artist Ragnar Kjartansson to visit Bucharest on March 18 with "Bliss"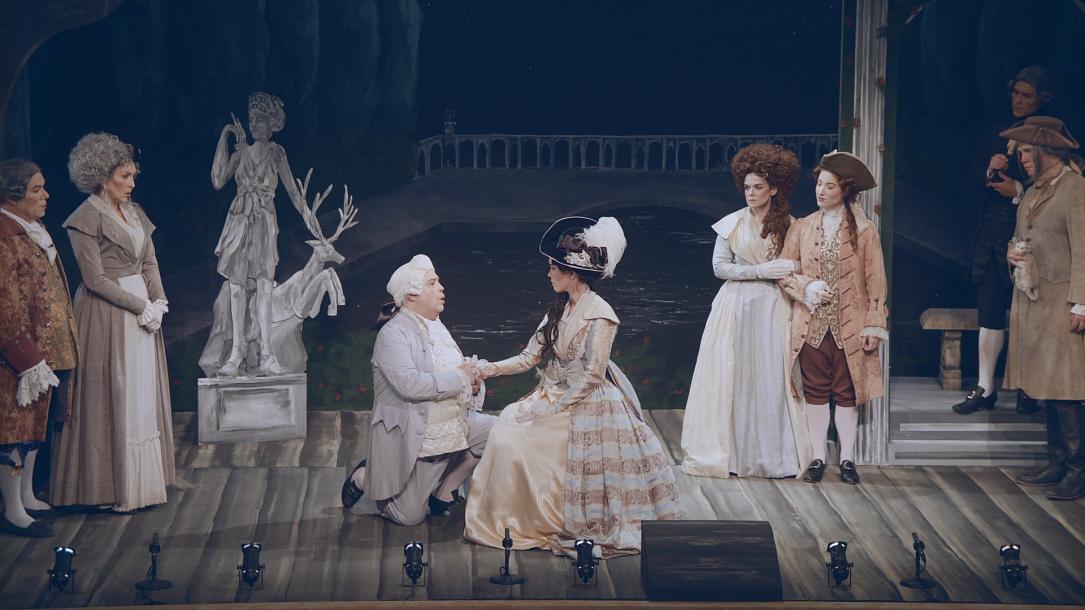 Famous artist Ragnar Kjartansson comes to Bucharest on March 18 for an artist talk and to present one of the most exciting video works, "Bliss" (2020), to the Romanian public.
Kjartansson was named by the Washington Post a contemporary art superstar and was ranked 1st in The Guardian's list of best artworks of the century with his video installation "The Visitors."
"Bliss" is a video masterpiece based on the eponymous performance by Kjartansson and represents a staging of the final aria from Wolfgang Amadeus Mozart's "The Marriage of Figaro." The work replicates the opulence of a traditional opera production, with an orchestra, lavish sets, Rococo costumes, and is presented by an ensemble of vocal performers, the artist included. They perform the same three-minute aria consecutively for 12 hours.
Regarded as one of the most fascinating and prominent figures in contemporary art, Ragnar Kjartansson masters multiple genres, artistic mediums, and roles, assuming not only the role of a visual artist, but also that of a director, musician, or actor in his works.
The video screening of the artwork will be held on March 18 at ARCUB's Sala Mare in Bucharest. It will run from 11:00 AM to 11:00 PM without any interruption, completely aligned to the original live performance, a 12-hour resilience marathon for the vocal performers and orchestra that was presented for the first time in New York, in 2011.
The public is welcomed at the ARCUB foyer from 17:00 for an artist talk session. Visitors are encouraged to come back during the day to check how the full-length video-recorded performance transforms along the way.
Admission to the event is free.
(Photo source: the organizers)
Normal