News from Companies
AROBS Engineering inaugurates its new Bucharest office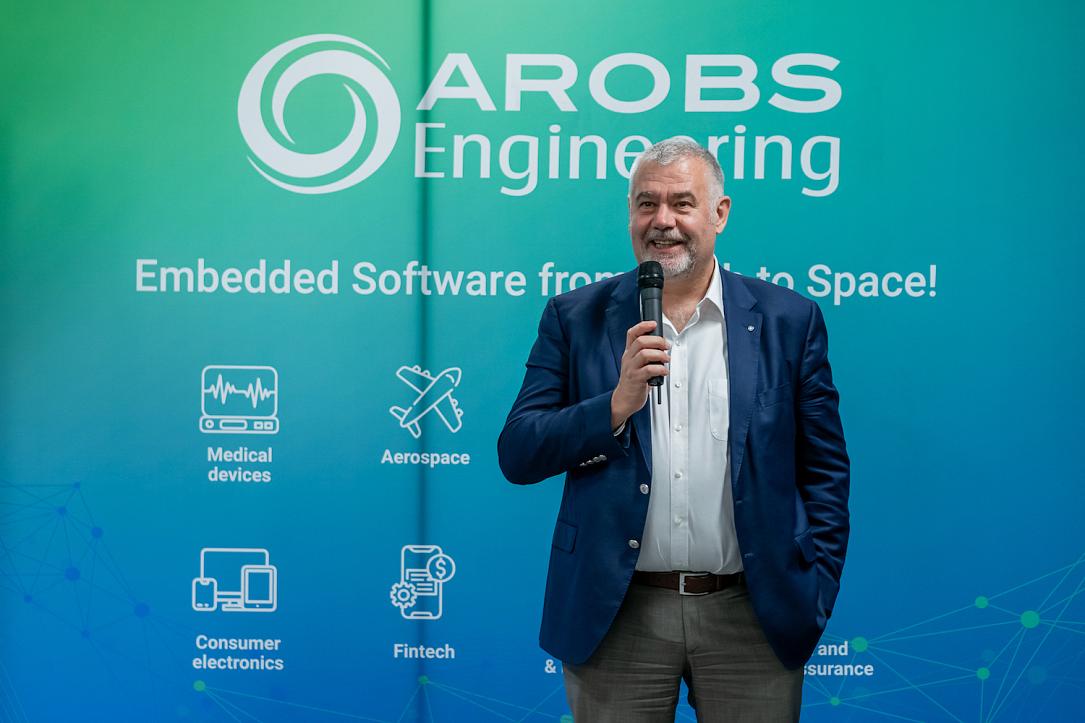 AROBS Engineering, part of AROBS Group, hosted an inauguration event for their new office location in Orhideea Towers Building, in Bucharest, on the 7th of November. This brand-new location represents an important milestone in their journey, as the company has been constantly reinventing itself since its inception.
AROBS Engineering (formerly known as Enea Software Romania and IpDevel) is a technology company specializing in embedded software development. The company was acquired by AROBS Transilvania Software, the largest IT company listed on the Bucharest Stock Exchange, in April 2022. Since then, it was rebranded as AROBS Engineering and consolidated its position as a leading software provider for industries like aerospace, maritime, and medical devices.
AROBS Engineering has remarkable experience in the aerospace industry, marked by an 11-year-long collaboration with the European Space Agency. Their team was chosen as the prime industrial partner for independent software verification and validation in the SpaceRider mission, which is an uncrewed robotic laboratory that aims to become Europe's first reusable space transportation system. Their high-level expertise also leaded to their selection in the ClearSpace-1 consortium for a pioneering mission to remove debris from Earth's orbit.
The company also specializes in marine technology, more specifically in developing features for multi-functional navigation systems made for fishing, sailing, cruising, and commercial use. Furthermore, AROBS Engineering is part of the global teams establishing safety and quality standards for medical devices in compliance with Food and Drug Administration and Medical Device Regulation requirements, and also is a partner for top global medical devices companies.
The inauguration was attended by prominent figures in the tech industry, national media, and key partners of the company. The event was a great networking opportunity and also a chance for AROBS Engineering to present its future growth plans. With a team of talented specialists and a commitment to technological advancement, AROBS Engineering is ready to shape the future of the digital world and continue to offer innovative solutions to its clients.
*This is a Press release.
Normal