News from Companies
Workspace Studio, 8.5 million Euro business in the first 6 months of the year. Focus on sustainability, ergonomics, and human-centric design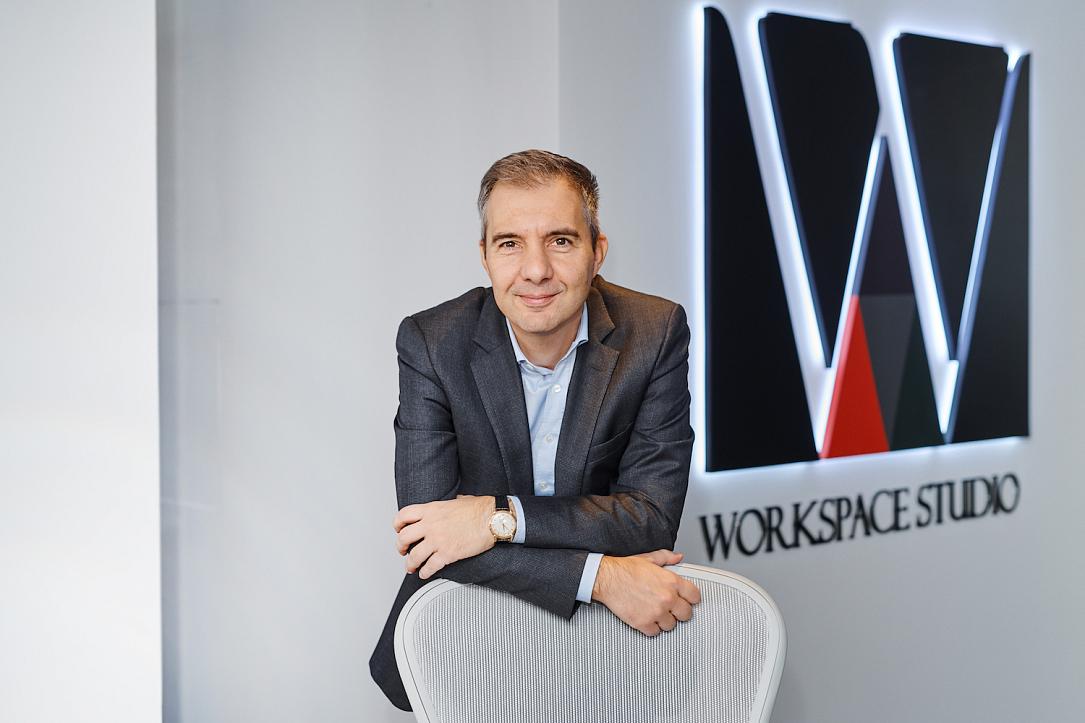 Workspace Studio Group, specialized in design and high-quality office fittings and Certified Dealer of the MillerKnoll group in Romania, registered a turnover of 8.5 million euros in the first 6 months. Ergonomic and quality furniture, flexibility of space through partitioning solutions with sound insulation, human-centric design and sustainability of office furniture and materials used are the main characteristics of the projects carried out in the first half of the year.
Specializing in high-quality and ergonomic office design and fit-out, with a focus on sustainability and care for the environment, WorkSpace Studio has taken the initiative to distribute only manufacturers that have certifications related to sustainability, from ISO to FSC to the use of certified raw materials. In the area of acoustic solutions, Workspace Studio integrates into projects and offers customers exclusive solutions built from recycled, biodegradable materials, or part of a circular economy system.
An important dimension of sustainability in design derives from multi-functionality. To use a piece for several purposes - this means more prudent management of resources, lower overall costs, space efficiency, and at the same time stimulates creativity. For example, in the field of acoustic solutions, most of the ideas proposed in the Workspace Studio projects simultaneously fulfill the role of reducing ambient noise and act as decorative elements or space partitioning systems. Thus, the space is not cluttered with a variety of products, but a single piece is used for more than one purpose - lighting fixtures made of materials with an acoustic role, partition walls made of acoustic materials - says Horațiu Didea (in opening picture), Managing Partner Workspace Studio.
Pressure on creativity in design: surfaces are reduced, the trend towards quality is maintained. 300,000 EURO, the average value of development projects.
In the first half of the year, the orientation towards increasing the level of quality, ergonomics, design and multi-functionality of furniture pieces maintained, but the rented areas had a tendency to contract by 15-20%. Thus, the average value of development projects was 300,000 Euros, with an average investment of 500-1000 Euros/sqm.
Cost pressure is felt from inflation, the possible recession expected by several companies, the war in Ukraine, global economic uncertainty, and the future of hybrid work. In 2022, budgets kept from 2020-2021 were spent, but this year the planned budgets had more restrictions. Correlated with a slight reduction of spaces, the pressure on creativity is increasing and a very intelligent mix of design, solutions and products is needed to create a remarkable office - explains Horațiu Didea.
The average allocated budget, which takes into account the individual workstation and the related quota from the common spaces, is around 2000 euros/workstation. The integration of solutions and pieces of furniture with superior ergonomics and design, along with an arrangement centered on the individual and that meets the current needs of the modern office, remain an important objective in every project.
In 3 out of 10 projects, the sustainability of integrated solutions in interior architecture is a key requirement
Orientation towards sustainable solutions is an express trend in current office design projects, especially in the context of the European directives on corporate sustainability reporting (CSRD), which require companies operating in the European Union (EU) to publish information and data on environmental, social and governance issues.
Thus, in 3 out of 10 furnishing projects carried out by Workspace Studio in the first half of the year, sustainability is a key requirement in the specifications.
The sustainability component has gone beyond the optional phase, it has become essential, as organizations are already preparing for the implementation of the directives to be transposed into law. But it is important that the idea of sustainability be viewed from several perspectives, not only of the materials used, but also of physical and moral durability, in the sense of using parts with an extended warranty, which do not go out of style, created for the long term - says Horace Didea.
Herman Miller furniture and NaughtOne sofas and armchairs, with 12 and 10 year guarantees respectively, Maars demountable partitions, together with Knoll furniture pieces, sofas, armchairs, tables used for lounge and relaxation areas, and acoustic solutions made of 100% materials recycled are the most popular choices of companies in projects with a sustainability component.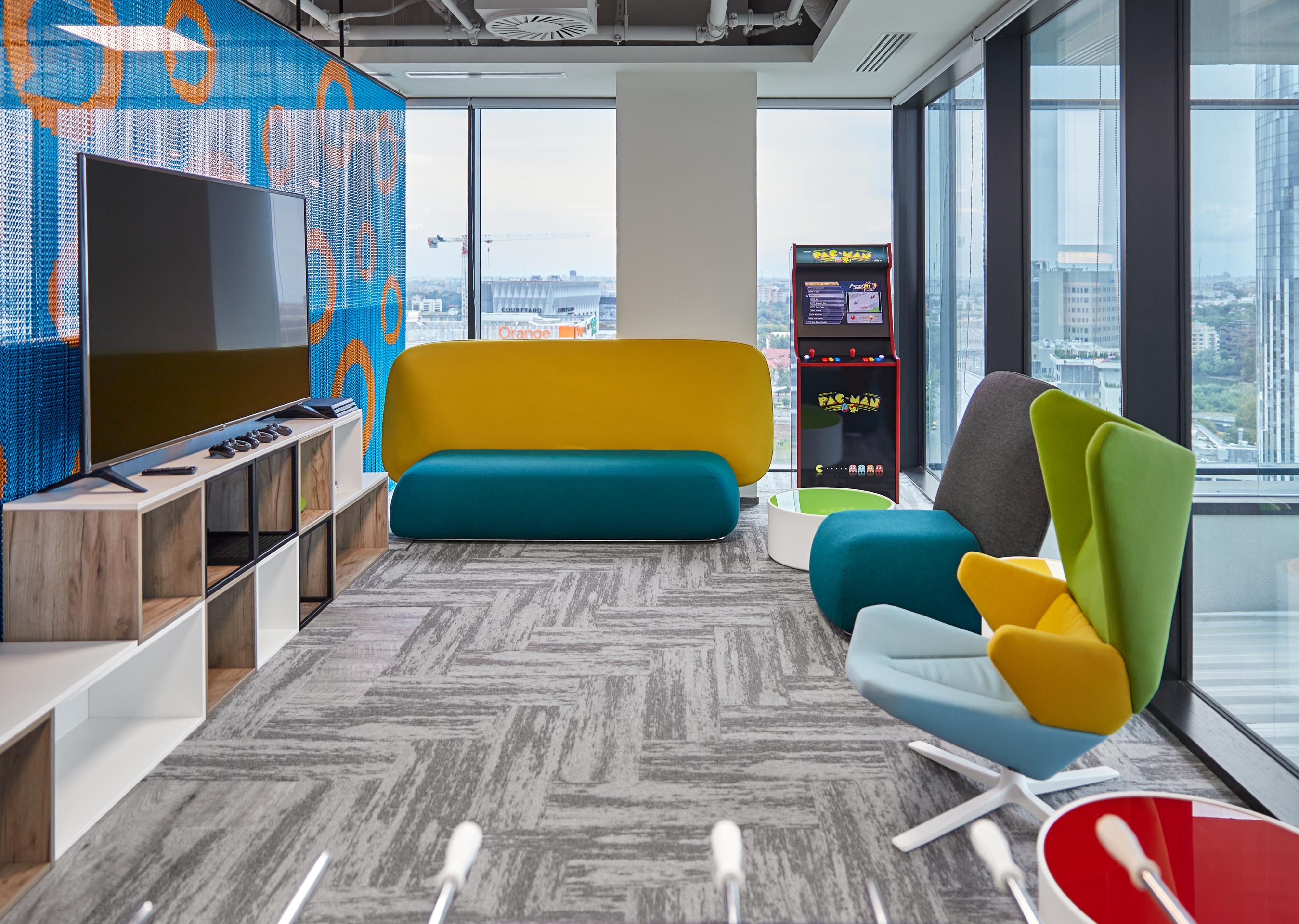 About Workspace Studio
Workspace Studio is a distributor of office furniture and architectural products of high quality and ergonomics and the only CertifiedDealer of MillerKnoll in Romania. The turnkey interior design solutions proposed by Workspace Studio are customized and integrated, with an emphasis on ergonomics, sustainability and design centered on people and their activities and interactions.
One of the few players in the market oriented towards human-centric design, Workspace Studio differentiates itself through an extensive portfolio of products that address ergonomics, sustainability and comfort in equal measure, contributing to increasing productivity and quality of life.
The Workspace Studio group includes the companies Workspace Studio and Allspace Interiors, specialized in ergonomic solutions for turnkey office design.
*This is a Press Release.
Normal