Vodafone signs EUR 175,000 sponsorship agreement to support Romanian Olympic team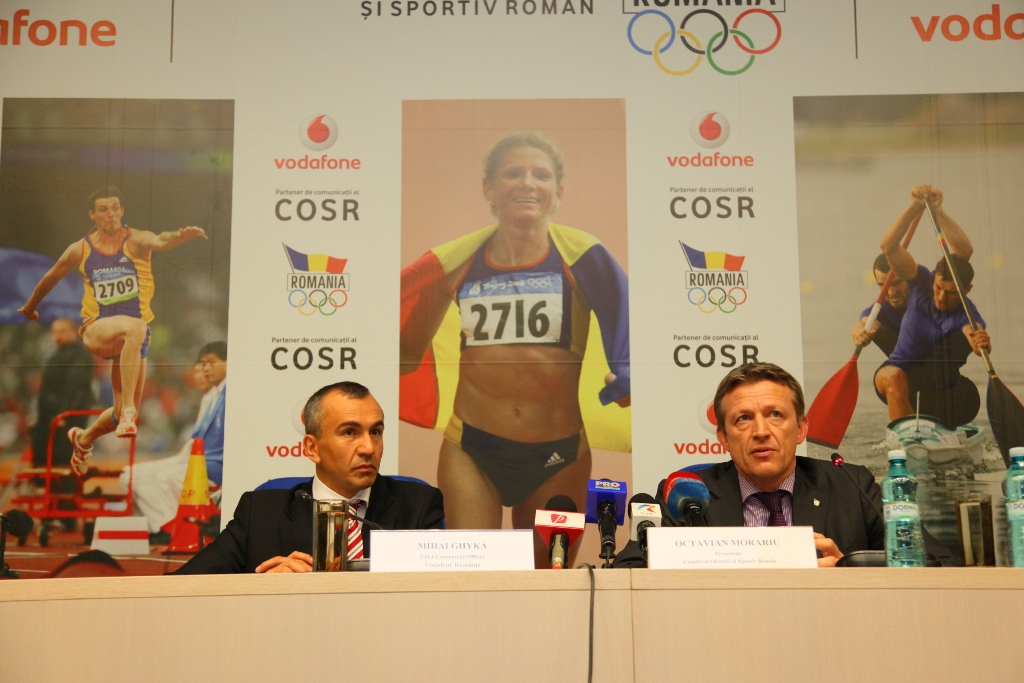 Telecom operator Vodafone Romania has awarded a EUR 175,000 sponsorship package, which includes voice and data services, to the Romanian Olympics and Sports Committee and Romania's Olympic team, which will take part in the London Olympics this summer.
The partnership, which covers one year, includes a Vodafone corner at Romania House in London during the Olympics.
The agreement was signed by Vodafone Romania representative Mihai Ghyka and Octavian Morariu, the president of the Romanian Olympics and Sports Committee (both in picture).
The partnership comes soon after Romanian airline Tarom committed to flying Romania's sportsmen and women people to London for this year's Olympics. The airline will rename its business class into Olympic Class between April 15 and August 31, and give all passengers on this class discounts of 5 to 30 percent.
Another recent sponsorship deal signed by the Olympics Committee was the EUR 350,000 package with Alexandrion Group, over the next four years, covering the 2012 London Olympics and the 2016 Rio Olympics.
The London 2012 Olympic Games will take place between July 27 and August 12, with a budget of some EUR 11 billion.
Normal