Top 10 tallest office buildings in Bucharest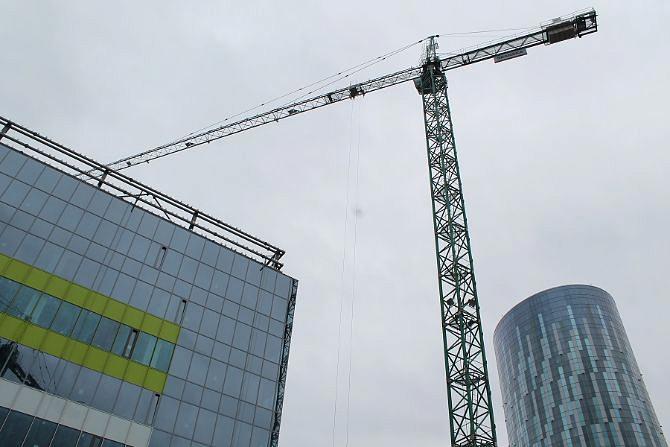 Bucharest has three office buildings with heights over 100 meters, two of them located near the Aurel Vlaicu subway station, at the intersection between Barbu Vacarescu Boulevard and Pipera Road, according to real estate consultancy firm Regatta, which made the ranking.
"With its two landmark buildings – Sky Tower and Bucharest One – the barbu Vacarescu, Floreasca, Aurel Vlaicu secures its supremacy as the main office hub in Bucharest," said Eduard Uzunov, president of Regatta Real Estate.
Four of Bucharest's tallest office buildings are owned by Greek investor Ioannis Papalekas, either directly or through his company Globalworth Real Estate Investments.
Sky Tower is by far the tallest building in Bucharest, with its 37 floors and 137 meters. The building is owned by Austrian group Raiffeisen Property International and had over 40,000 sqm of office space. Some 50,000 cubic meters of concrete and 8,000 tons of steel have been used to build it.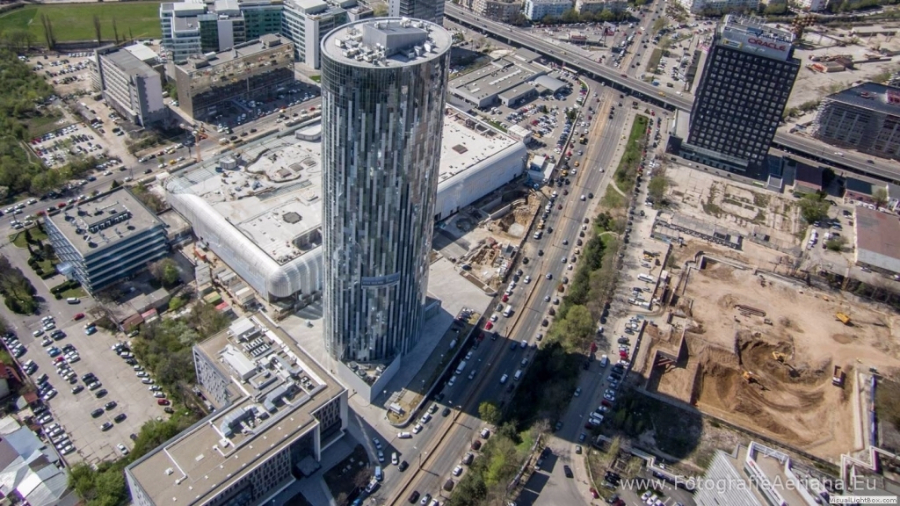 Globalworth's Bucharest One comes next, with 120 meters. The building, which should be finalised by the end of this year, has 23 floors and a leasable surface of almost 54,000 sqm. It will host telecom group Vodafone's new headquarters in Bucharest.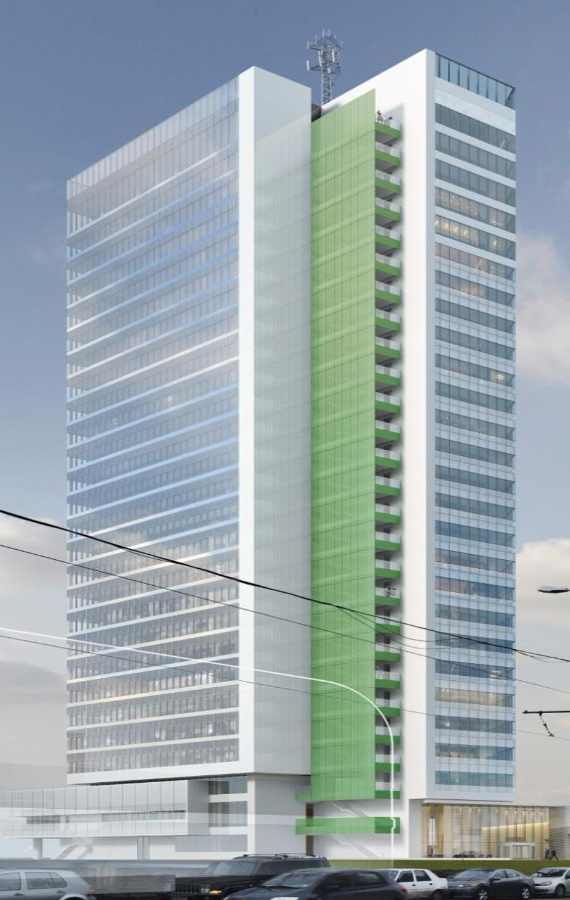 Third comes Tower Center International, also owned by Globalworth. The building, shich is located near Victoriei Square, is 107 meters tall and has 24,700 sqm of offices on 25 floors. Its tenants include EY, power producer Hidroelectrica, and Romania's European Funds Ministry.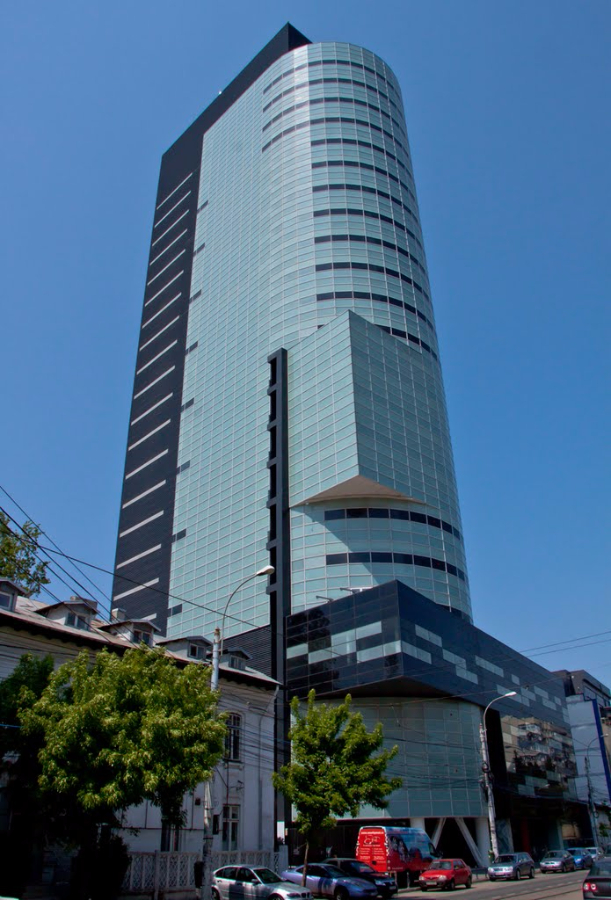 The BRD Tower in Victoriei Square, just opposite the Government's headquarters, is fourth. It held the record for the tallest building in Bucharest when it was inaugurated, in 2004, with its 87 meters. It is owned and occupied by BRD Groupe Societe Generale, the second biggest bank in Romania.
Back at Aurel Vlaicu, the Nusco Tower is the fifth tallest office building in Bucharest, at 84 meters. It has 19 floors and 24,400 sqm of offices and is also owned by Globalworth, which bought it last year for over EUR 40 million.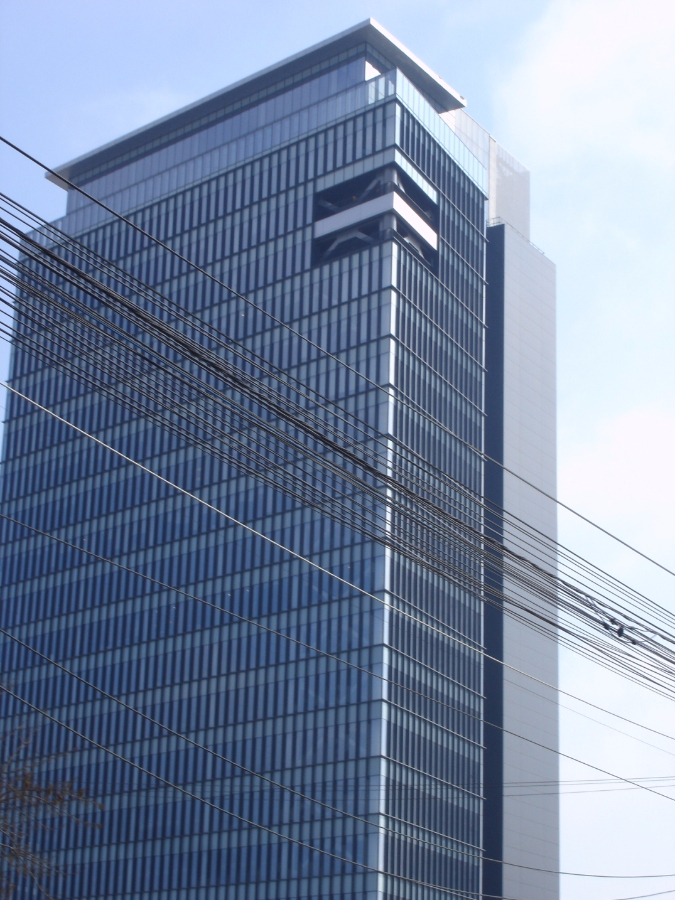 Euro Tower, near the Stefan cel Mare subway station, is sixth, at 80 meters. The building is owned by British investment fund EDPC.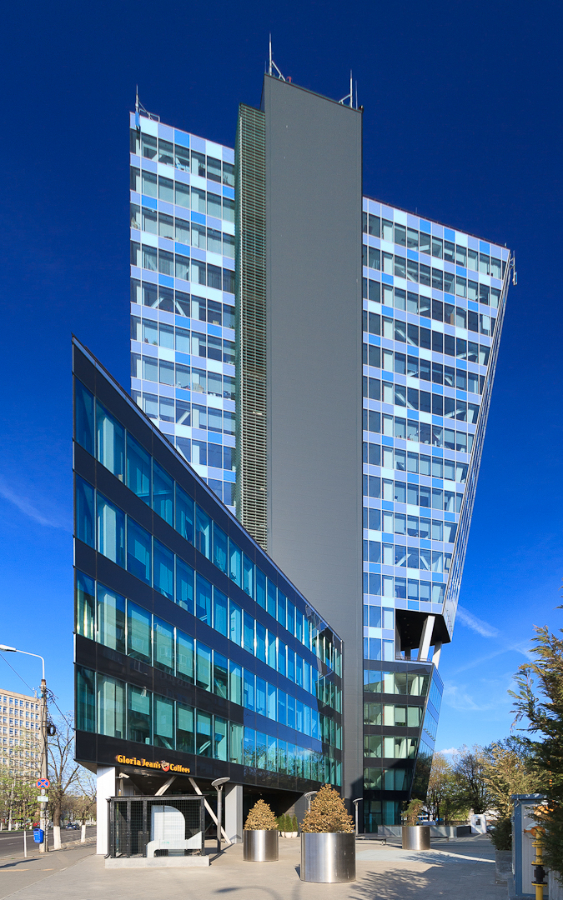 The City Gate towers at Piata Presei Libere (Free Press Square) are 75 meters tall each. The two towers, opened in 2009, have 18 floors and a combined office surface of 46,000 sqm. The developers are GTC International and Bluehouse Capital.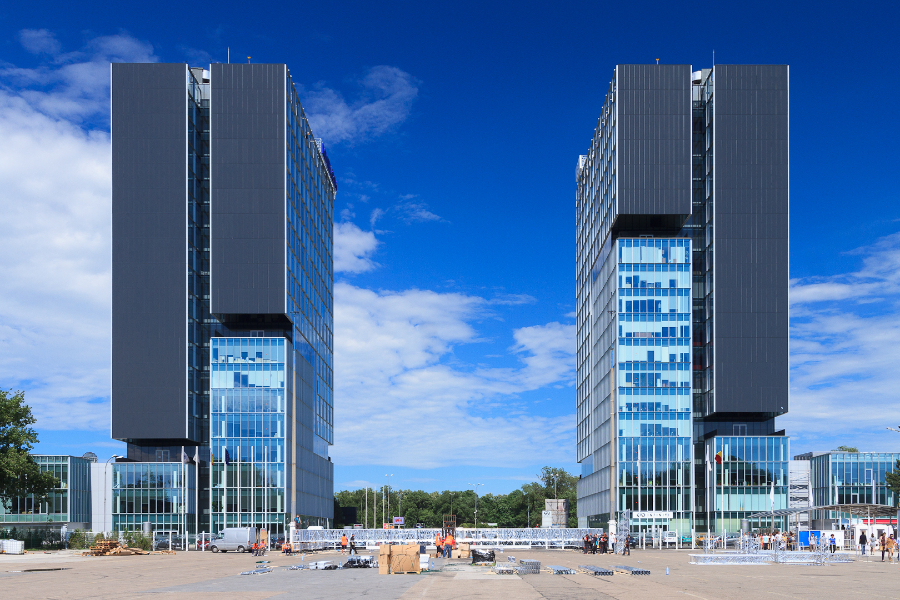 The controversial Cathedral Plaza in downtown Bucharest, near the Radisson blu hotel, comes 8th. It has 19 floors and 75 meters, and 15,000 sqm of office space. The building is owned by Ioannis Papalekas, who bought it in 2013, but is empty because it was built without a valid building permit, according to a court decision. There are several litigations on this building.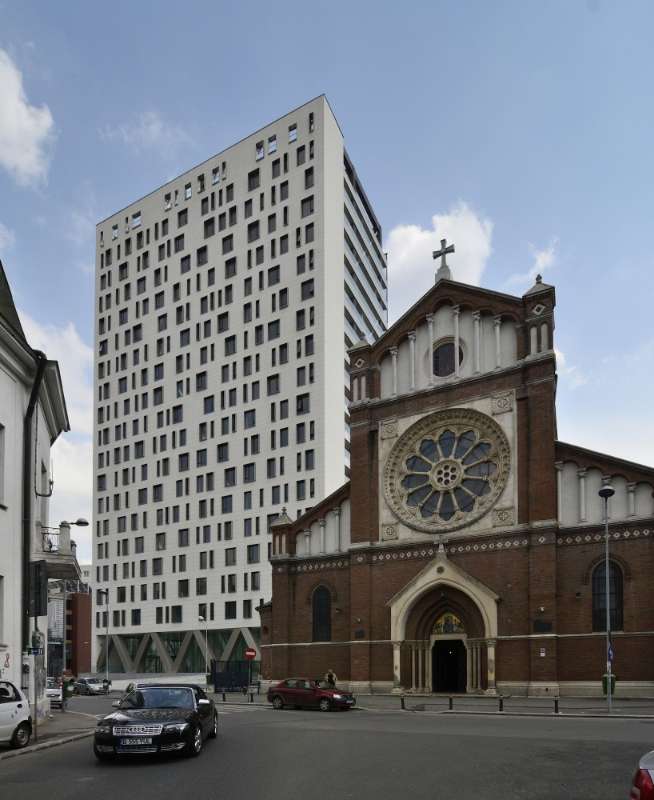 The Crystal Tower in Victoriei Square is 9th. The building is 72 meters tall, has 14 floors and 20,000 sqm of offices. Search Corporation owns it.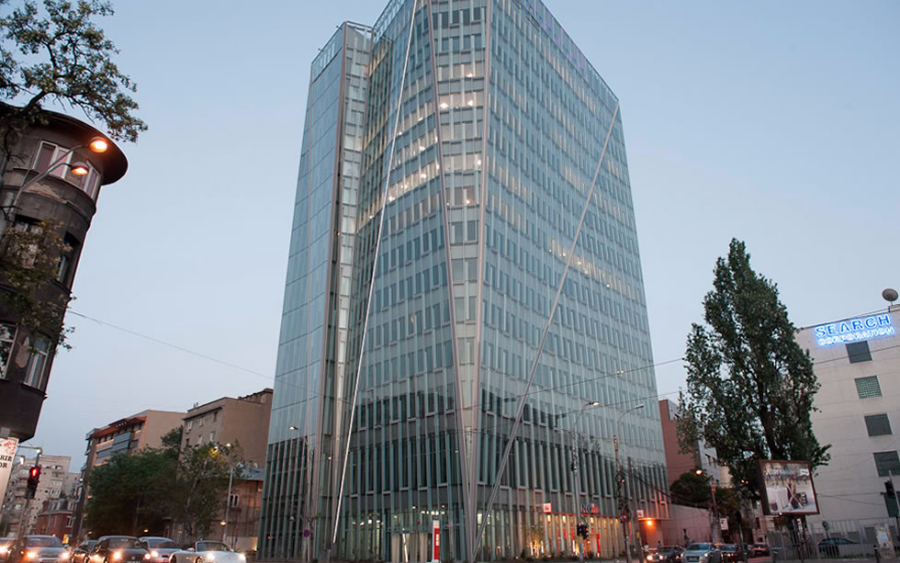 The top ten is completed by Bucharest Financial Plaza, better known as the Bancorex tower, as it used to host the headquarters of Bancorex, a large Romanian bank that went bankrupt in the 90s. The 70 meters tall building is now owned by BCR, Romania's largest bank, who took it together with Bancorex' assets.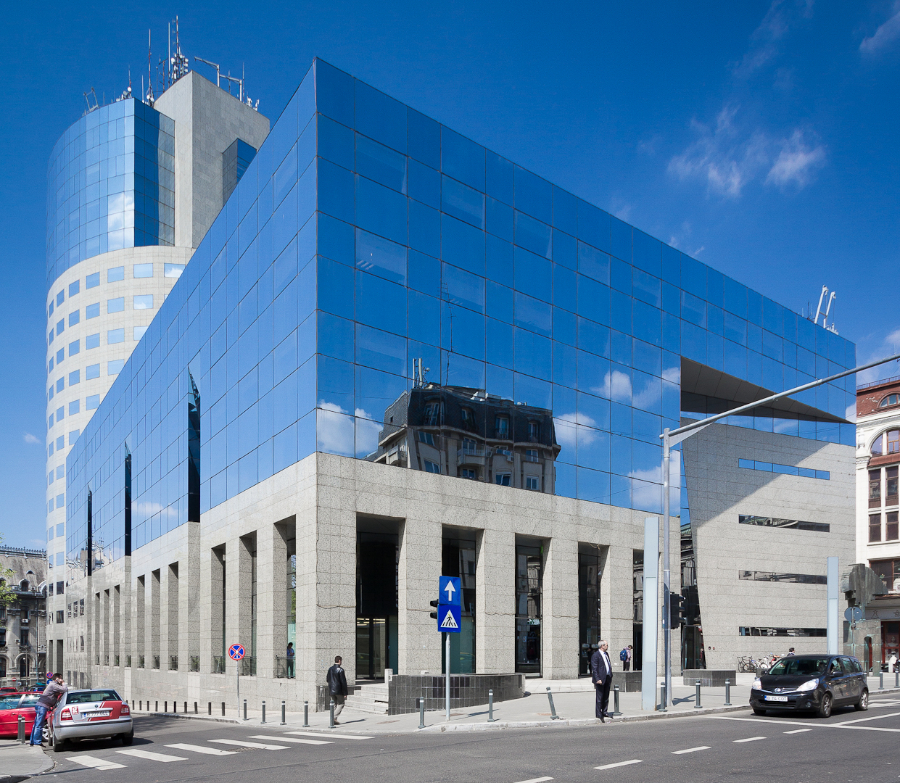 -->

Normal

-->