SkyShowtime acquires HBO Max European titles from Warner Bros. Discovery, including Romanian productions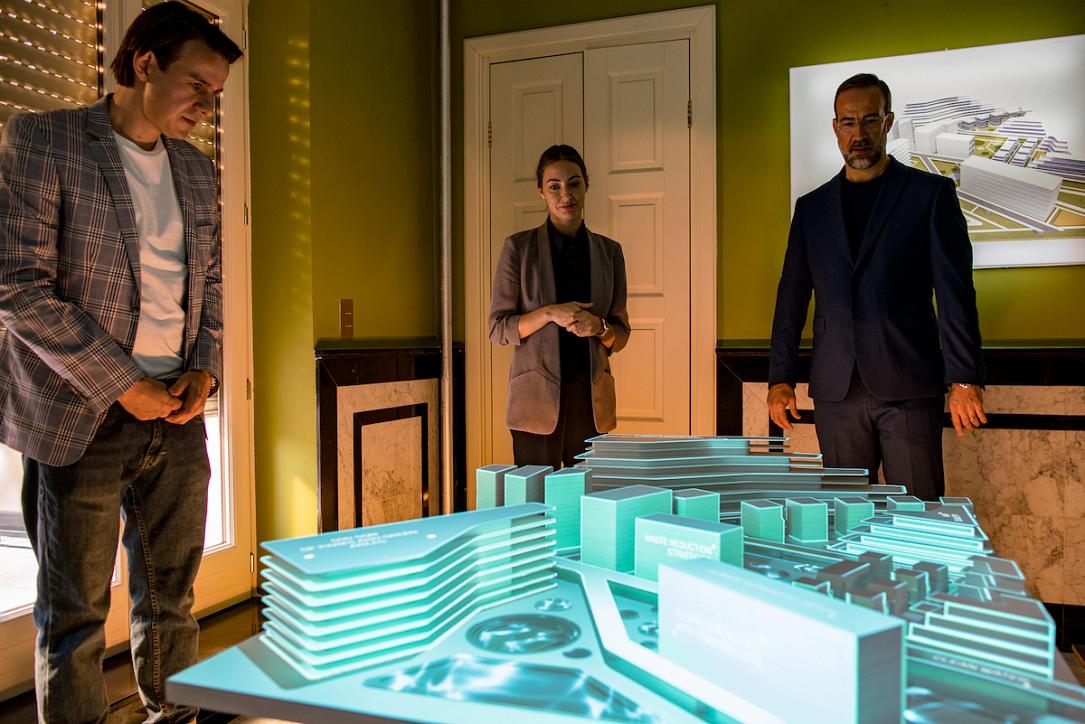 SkyShowtime said it concluded a deal with Warner Bros. Discovery for exclusive rights across all of Europe to 21 HBO Max European Originals, including 168 episodes of original scripted programming. The agreement includes some of HBO Max's most popular shows from the region, including Romanian productions such as Hackerville, One True Singer, Ruxx, and Tuff Money.
The deal's financial terms were not disclosed, but SkyShowtime said it "significantly accelerates its entry into original programming."
Three brand-new series are part of the deal and will have their world premiere on SkyShowtime in 2023. The new shows, which will be branded as SkyShowtime Originals, include ID (Finland and Sweden), The Winner (Czechia and Slovakia), and Warszawianka (Poland).
Additionally, SkyShowtime will also premiere the second season of Por H o Por B (Spain), in addition to the first season that will also be on the service.
Other shows that recently premiered on HBO Max will also have their exclusive home on SkyShowtime: Beartown (Sweden), Beforeigners (Norway), Kamikaze (Denmark), Lust (Sweden), and The Informant (Hungary).
In addition, multiple seasons of 12 successful series from HBO Max will be available exclusively on SkyShowtime beginning in March 2023. These are Czech It Out! (Czechia), Foodie Love (Spain), Hackerville (Romania), No Activity (Spain), One True Singer (Romania), Pray, Obey, Kill (Sweden), Ruxx (Romania), Success (Croatia), Todo Lo Otro (Spain), The Sleepers (Czechia), Tuff Money (Romania), and Welcome to Utmark (Norway).
The streamer said that all of the acquired shows would be available to SkyShowtime subscribers across its 22 markets.
"This is a landmark deal for SkyShowtime, giving us an immediate foothold in the original programming space well ahead of plan. As a streaming service created specifically for Europe, SkyShowtime is committed to consumers in our markets. Local programming is an important part of our strategy, and we are pleased to be the home for these new series, as well as popular shows that resonated with audiences across the Nordics, Central & Eastern Europe, and Spain," said SkyShowtime's CEO Monty Sarhan.
Created for Europe, SkyShowtime received regulatory approval in February 2022. It has teams across six regional offices, and its apps and content will be available in 18 different languages across its 22 markets.
Already live in 12 markets, SkyShowtime first launched in September in Denmark, Finland, Norway and Sweden, followed by launches in the Netherlands and Portugal in November. In December, the streaming service launched in Bosnia & Herzegovina, Bulgaria, Croatia, Montenegro, Serbia and Slovenia.
SkyShowtime will launch in its remaining markets of Albania, Andorra, Czechia, Hungary, Kosovo, North Macedonia, Poland, Romania, Slovakia and Spain in Q1 2023.
irina.marica@romania-insider.com
(Photo: Ruxx; photo source: SkyShowtime)
Normal