Romania's ruling party announces new Govt., over half of ministers come from the previous cabinet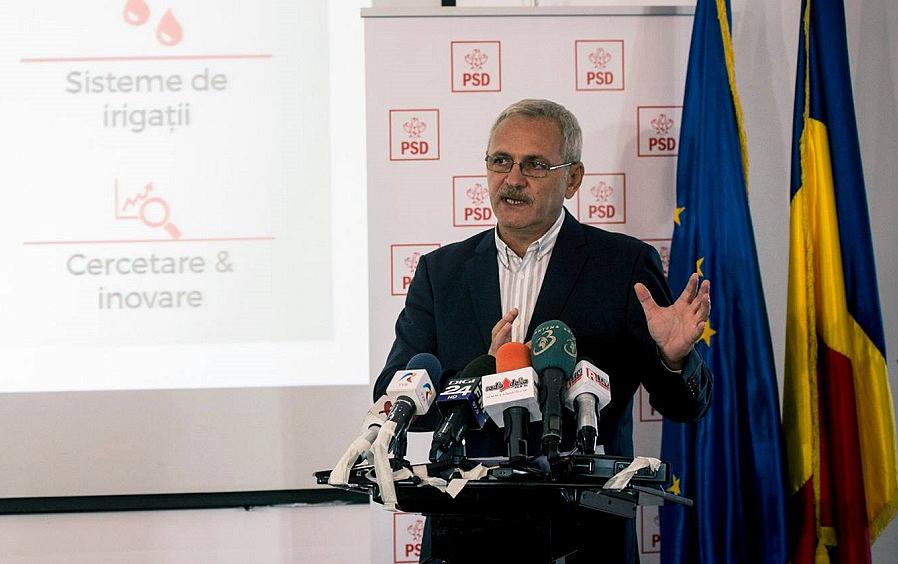 Liviu Dragnea, the leader of the ruling Social Democratic Party (PSD), announced on Wednesday, June 28, the ministers proposed to form the new Government led by Mihai Tudose.
More than half of the new Government will be made of ministers from the previous cabinet headed by Sorin Grindeanu, which was overthrown last week after a no-confidence motion voted in the Parliament.
Thus, the ministers that will return to work in the new cabinet are Sevil Shhaideh – Deputy Prime Minister and minister of regional development, Gratiela Gavrilescu – Deputy Prime Minister and minister of environment, Carmen Dan – interior minister, Teodor Melescanu – minister of foreign affairs, Tudorel Toader – justice minister, Petrea Daea – minister of agriculture, Lia Olguta Vasilescu – labor minister, Toma Petcu – minister of energy, Razvan Cuc – minister of transport, Florian Bodog – health minister, Marius Dunca – minister of youth and sports, Mircea Dobre – tourism minister, Andreea Pastirnac – minister for Romanians abroad, Viorel Ilie – minister for the relation with the Parliament, Rovana Plumb – minister delegated for European funds, and Gabriel Petrea – minister for public consultation and social dialogue.
The novelty in the new Government is that it will have three Deputy Prime Ministers, instead of two so far. The third proposed Deputy Prime Minister, who will not have a portfolio, is Marcel Ciolacu, one of Dragnea's closest collaborators. He will be in charge of the inter-ministerial coordination.
The other new ministers in the Mihai Tudose cabinet are Adrian Tutuianu, the head of the parliamentary control commission on SRI's (the Romanian Intelligence Service) activity, who should take over the seat of minister of defense, Ionut Misa – proposed for the position of minister of finance, Mihai Fifor, the head of PSD's Senate group – minister of economy, Ilan Laufer – minister of business, commerce and entrepreneurship, Lucian Romascanu – minister of culture, Doina Pana – minister of waters and forests, Liviu Pop – education minister, Lucian Georgescu – minister of research and innovation, Victor Negrescu – minister of European affairs, and Lucian Sova – minister of communications.
Next, the proposed ministers will be heard in the Parliament's committees. Then, the new Government will have to get the confidence vote in the Parliament, on Thursday afternoon.
Referring to the new position, Prime Minister Mihai Tudose said on Wednesday, during the press conference in which Liviu Dragnea announced the ministers proposed to form the new cabinet, that he doesn't have the feeling that he has won a prize. He also added that the new executive's priority would be the implementation of the governing program.
President Klaus Iohannis proposed Mihai Tudose as Prime Minister earlier this week, after consultations with the political parties. Tudose, who was the economy minister in the previous cabinet led by Sorin Grindeanu, was the nomination of the ruling coalition made of PSD and the Alliance of Liberals and Democrats (ALDE).
Irina Marica, [email protected]
Normal