Romania's PM: We won't revoke the ordinance to change the Criminal Codes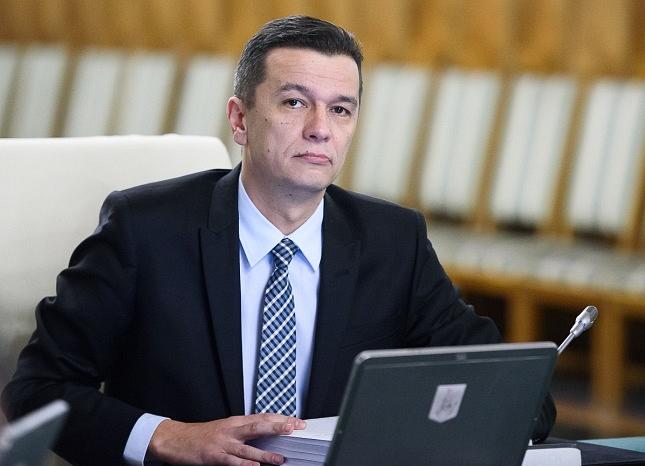 Romania's Prime Minister Sorin Grindeanu said the Government will not revoke the emergency ordinance to change the Criminal Codes, which was approved in a cabinet meeting on Tuesday evening, January 31.
"We made a decision two days ago, and we are rightfully going ahead with it," Grindeanu said in the first press conference he and his party leader, Liviu Dragnea, had after the approval of the ordinance.
The Prime Minister was also asked why the Government rushed to approve the ordinance on Tuesday evening, although it was not on the agenda of the cabinet meeting, which had been convened to adopt the budget for 2017. He said that the justice minster wanted to defuse the situation as there were people protesting in the streets for something that the Government hadn't even done.
"The justice minister came with this proposal, which respected all procedures – there was even a public consultation. We haven't broken any law, me or the justice minister," Grindeanu said, according to local News.ro.
The ordinance, which partially decriminalizes some corruption offences such as abuse of office and conflict of interest, has triggered massive protests in Romania. On Tuesday night, some 15,000 people gathered in front of the Government's headquarters in Bucharest for a spontaneous protest against the decision. On Wednesday, between 120,000 and 150,000 people went to the Victoriei Square, in the biggest protests Romania has seen in the last 25 years, asking the Government to revoke the emergency ordinance on justice. Big protests also took place in other important cities in Romania.
Romania's President Klaus Iohannis called the ordinance a "blow to the rule of law in Romania" and asked the Government to revoke it. He also filed a request with the Constitutional Court to settle the constitutional conflict between the Government and the Superior Council of Magistracy (CSM). CSM also challenged the ordinance on justice at the Constitutional Court on Wednesday.
Romania's General Prosecutor Augustin Lazar and chief anticorruption prosecutor Laura Codruta Kovesi both criticized this ordinance that would render the anticorruption fight in Romania ineffective. The National Anticorruption Directorate (DNA) has also opened an investigation related to how the Government adopted this ordinance.
Meanwhile, reactions to the ordinance have been pouring from local business organizations, unions, civic organizations, as well as from the European Commission and Romania's main international partners. Most of these statements express concern over the impact that the ordinance will have on the fight against corruption in Romania and some went further and asked the Government to reconsider its decision.
editor@romania-insider.com
Normal