Romanian swimmer Robert Glință announces retirement at 25 years old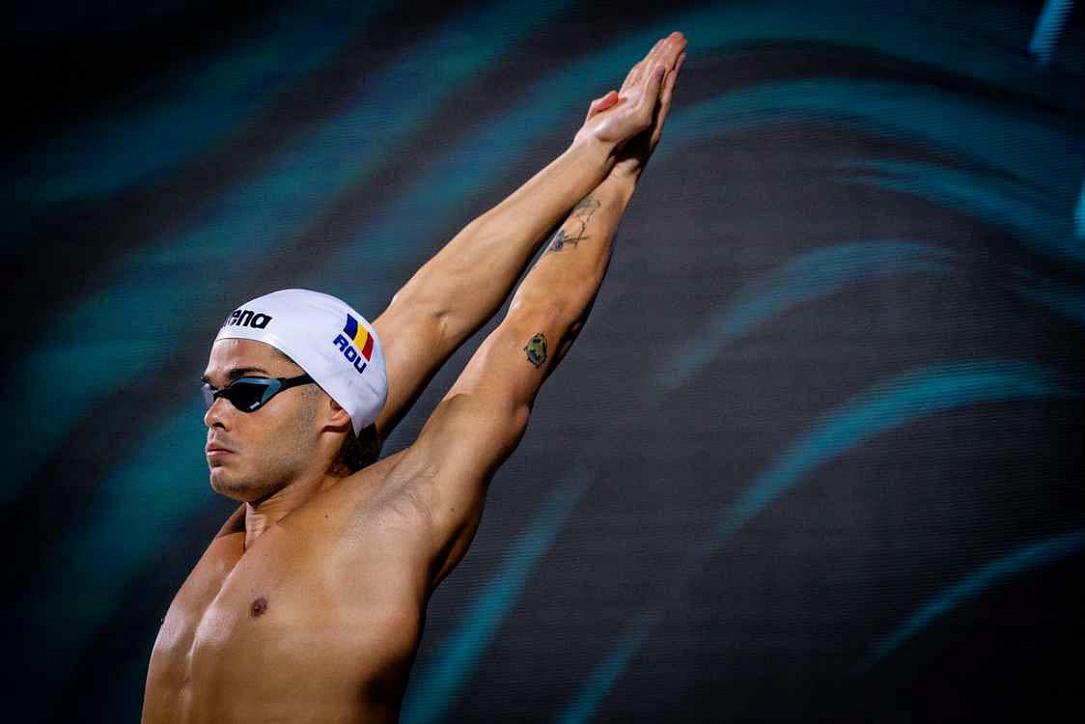 Top Romanian swimmer Robert Glință took to social media to bid goodbye to swim and performance sports at just 25 years of age to "address and look after my own physical, mental, emotional and spiritual health."
"The time has come for me to take a step back from competitive swimming. Through highs and lows this sport has taught me so much and truly made me grow into the more evolved human being I am today," he says.
The decision comes just a year and a half before the 2024 Summer Olympics in Paris.
Glință was a rising star, but his career was merely plagued by injuries. He previously held the world junior record for 100 m backstroke and finished 5th in the 50-meter backstroke final and 8th in the 100-meter backstroke at the World Swimming Championships in Budapest, Hungary.
Romania fielded David Popovici, Andrei Anghel, and Glință for the 2022 FINA World Swimming Championships in Melbourne, Australia, last December, but the latter withdrew after complaining about pain in his leg.
"The resources are exhausted, and it is time to address and look after my own physical, mental, emotional, and spiritual health, for I am just another human being afterall," the CS Dinamo athlete explained.
Support for his decision has been outpouring kind from his fellow athletes. Former gold medalist at the 2004 Summer Olympics Camelia Potec told Radio Sport Total FM during the show "Fluier Final" that she supported his heartfelt decision.
"The recovery period and getting back into the pool probably took a toll on him and made him think twice about whether or not he can continue at this level. It is not an easy decision, I think he shows a lot of maturity," said the president of the Romanian Federation of Swimming and Modern Pentathlon.
(Photo source: Robert Glinta/Facebook)
Normal