Romanian students win five medals at International Olympiad on Astronomy and Astrophysics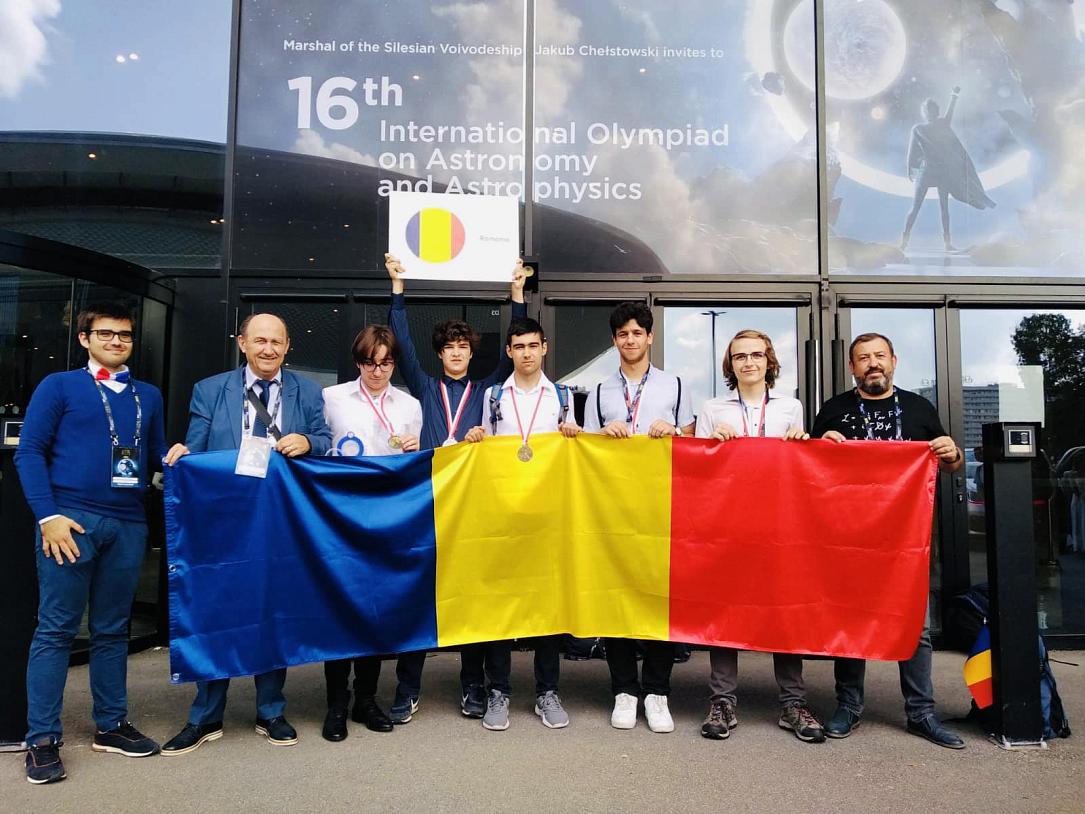 A team of Romanian students won five medals at the 16th International Olympiad on Astronomy and Astrophysics (IOAA) held in Chorzow, Poland, from August 10 to 20 with the participation of 53 countries.
Consisting of Andrei Dragomir, Mendel Mendelsohn, Bogdan Ciocarlan, George-Vladimir Necula (Bucharest International Computer High School) and Teofil Voicu (Emil Racoviță National College, Cluj-Napoca), the team came home with a total of one gold, three silver, and one bronze medals.
On top of that, Dragomir, the only gold winner in the team, had the highest score in the theoretical round.
The coordinating professors were Lecturer Doctor Cristian Pîrghie from "Ștefan cel Mare" University of Suceava and Professor Dr. Petru Craciun from the County School Inspectorate (ISJ) Suceava.
"Congratulations to the students, the coordinating teachers, and all those who supported them on the way to performance!" the Ministry of Education wrote on Facebook.
This is not the first time that Romanian students have excelled at the IOAA. In 2022, two groups of Romanian students won two gold medals, one silver medal, and five bronze medals in Georgia, along with two honorable mentions.
(Photo source: Ministerul Educației/Facebook)
Normal