Romanian series Spy/Master nominated at Berlin Film Festival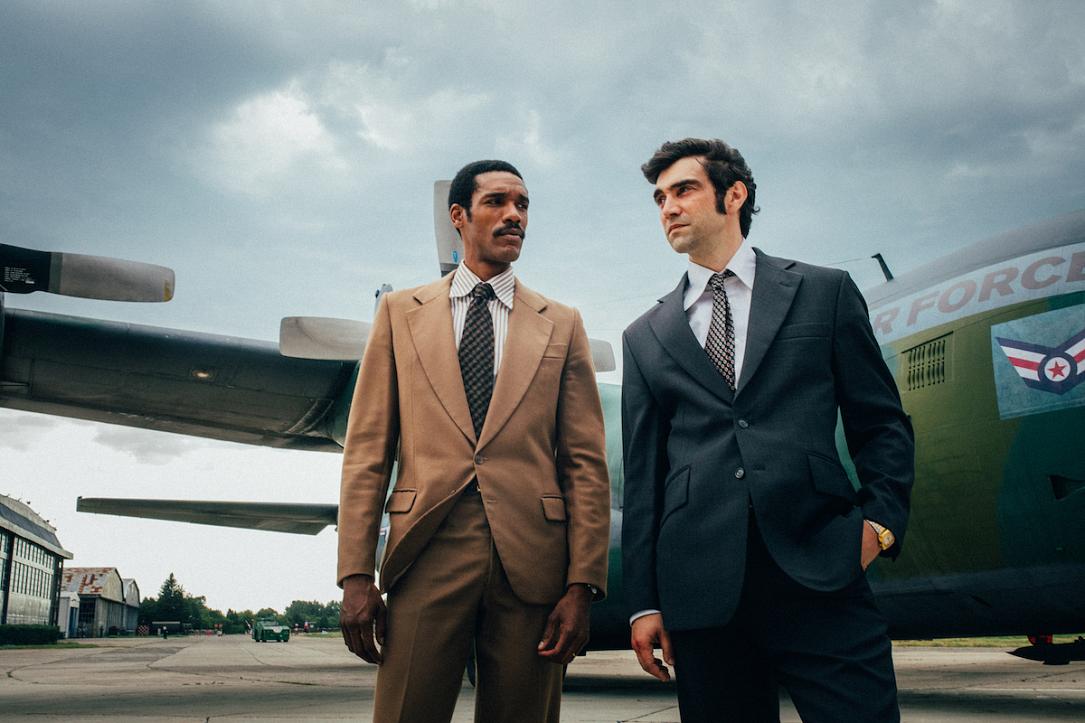 Spy/Master, an original HBO Max production, is the first Romanian series nominated at the Berlin International Film Festival. Filmed in Bucharest and Budapest and co-produced with Warner TV Serie (Germany), the series will have its world premiere at the Berlinale.
Starting with the 2023 edition, the Berlin International Film Festival, in cooperation with Deadline, will give out a new award in the Berlinale Series category. The award is meant to highlight outstanding series from around the world while bringing recognition to the audience's new viewing habits and celebrating ambitious and innovative series.
The 2023 edition of the Berlin International Film Festival is scheduled for February 16-26.
The action in Spy/Master is set at the height of the Cold War and presents a week in the life of Victor Godeanu (Alec Secareanu), the right-hand man and most important advisor of Romania's communist dictator Nicolae Ceaușescu. Godeanu, however, has a secret. He is a double agent and must flee Romania and escape Ceaușescu before his cover is compromised.
With only one chance to stay alive, he uses a diplomatic trip to Germany to flee to the United States. Assisted by Stasi undercover agent and former lover (Svenja Jung), as well as a CIA agent (Parker Sawyers), Godeanu must evade KGB agents and spies from his own country (Ana Ularu, Siberia, and Laurențiu Bănescu), while fully aware that deserting puts his wife (Andreea Vasile) and daughter (Alexandra Bob) in danger.
Spy/Master is written by Adina Sadeanu and Kirsten Peters, and directed by Christopher Smith. The cinematography bears the mark of Ben Wheeler BSC (The Tourist, The Baby) and Ádám Fillenz HCA (Vienna Blood, Battle: Freestyle). Antony Root, Johnathan Young, and Anke Greifeneder are executive producers. Ioanina Pavel is the creative producer. Viktória Petrányi and Judit Sós (Proton Cinema), and Tudor Reu (Mobra Films) are producers.
"Spy/Master is a unique Romanian story placed organically in an international context. We have worked with extraordinary professionals from Romania, but also from Hungary, Germany, the United Kingdom, and Poland. We hope we have created a series that will speak directly to the Romanian audience, and that the story will also attract the international audience. Being selected at the Berlinale is an honor for the team and an incredible opportunity to showcase the series to an international audience, alongside the best series from other countries," said executive producer Johnathan Young in a press release.
"We are honored to have been selected at the Berlinale and to be able to bring Spy/Master to the audience at the festival, showing that we can create successful TV productions in Romania, just as the filmmakers have done. The series is a combination of artistic and pure entertainment elements, configured from the script and executed with flair in front and behind the camera by an international team. I hope that everyone who will see the series at Berlinale will feel the dedication in each scene and will want to see what's next," added Ioanina Pavel, Creative Producer.
Surrealist drama Mammalia, a co-production of Romania, Poland, and Germany, will also premiere at the Berlinale this year, and so will Between Revolutions, a film directed by Vlad Petri.
(Photo source: HBO Max; Stefan Popescu for HBO)
Normal