Romanian researcher presents 3D printed plane engine prototype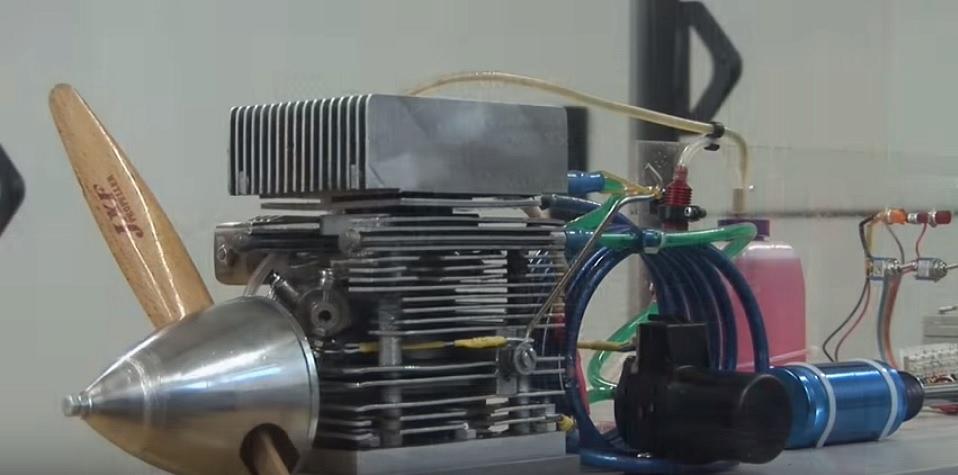 Romanian Valentin Stamate, a researcher at the Transilvania University in Brasov, presented a 3D printed two-stroke airplane engine prototype. It cost some EUR 20,000 to manufacture and the expense was undertaken by the Brasov university, Mediafax reported.
The engine is a 10 cubic centimeters one, with 10,000 rotations per minute. Most of the engine parts were produced by SLM and SLS-type 3D printers out of steel, aluminum, and steel and bronze powders. The only parts that were not 3D printed were the propeller, which is made of wood, the cone and its fastening system, the supporting bearings, the screws, the nuts and the spark. The engine is fueled by a mix of methanol and oil.
"Making this engine is useful because, in the future, we could drop the manufacturing of matrices, which come with high production costs, and design the prototype with the help of the 3D printing technology. Then the series production can start," the researcher explained.
Stamate has been working as a research with the Transilvania University for the past four years, at the Technological Engineering and Industrial Management Faculty. He gave up teaching two years ago to dedicate himself exclusively to research.
French Gael Langevin brings 3D printed life-size robot to Bucharest Technology Week
(Photo source: print screen of Universitatea Transilvania video introducing the prototype)
Normal