Romanian music: Suie Paparude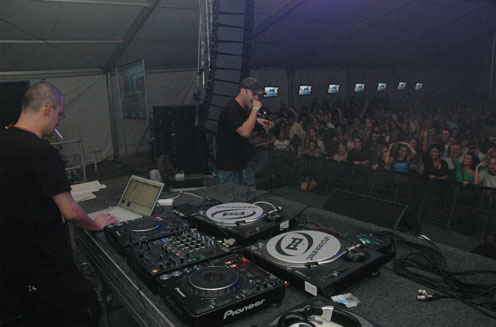 You might have listened to a Suie Paparude song recently, maybe without knowing the name of the band. Its recent song Soundcheck has quickly spread across Romania as it is broadcast on most radio stations. (Listen to it below)
Suie Paparude has a 17-year history. It was formed in 1993 in Club A club in Bucharest and back then it had five members. It started out as an alternative-new wave band, which changed over time into an alternative rock band with industrial electronic influences.
The band is currently made of three: Mihai Campineanu (nicknamed Michi), Mihai Dobre (nicknamed Hauteculture) and Alexe Marius Andrei (aka Bean).
The band has played in the past opening for concerts such as Depeche Mode and 2 Unlimited, when they played in Romania. They have launched seven albums so far.
Several reccommendations from Suie Paparude:
Pentru inimi ('for hearts')
Armada verbala
Soundcheck
-->

Normal

-->