Romanian film review – Crossing borders: European Film Festival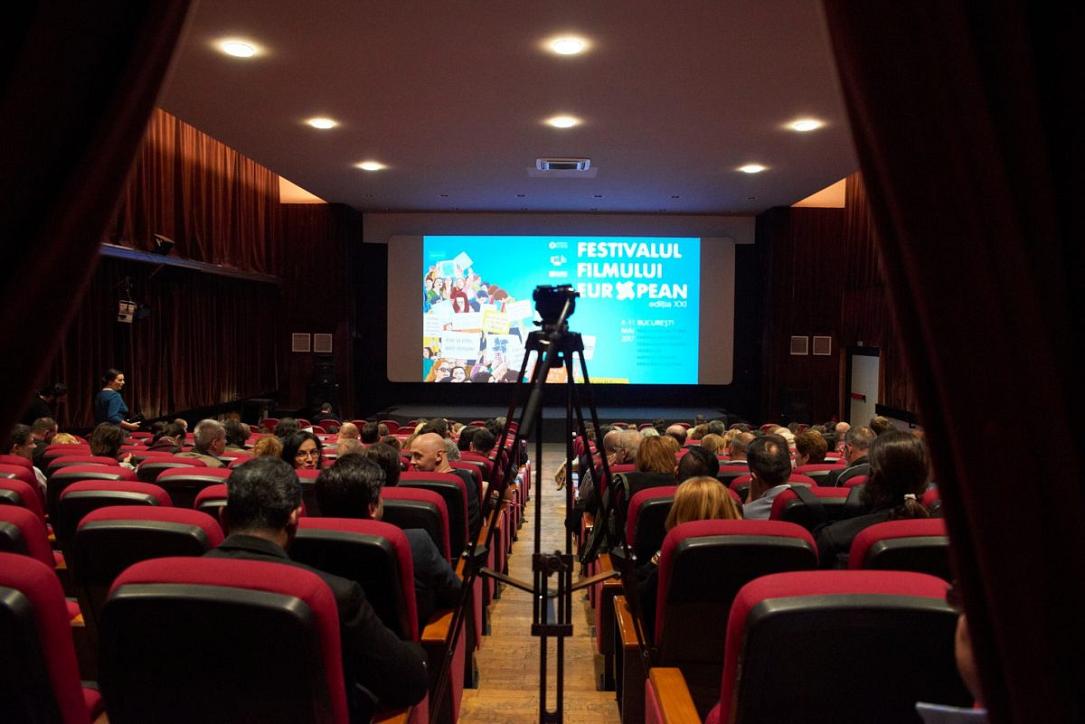 The 21st edition of the European Film Festival has just ended in Bucharest and hit the road to Iași, Gura Humorului, Târgu Mureș, and Timișoara. With a new artistic director (industry professional Alex Trăilă) and a more focused motto, stressing the artists' role in shaping public opinion and mirroring society, the line-up is as solid as expected, while the side events are dedicated to acutely relevant issues, such as human trafficking (prompted by the screening of Adrian Sitaru's Fixeur/The Fixer).
Organised by the Romanian Cultural Institute and backed by EUNIC, the European Union National Institutes for Culture, the event showcases the year's most lauded European productions, and also some of its most stirring ones, proving that despite our differences and the eclectic form of cinematic approaches, there are more things that unite than divide us – all the problems and challenges of our daily lives, no matter in which context they happen to unfurl. 
The Romanian section is comprised of new releases such as Gabriel Achim's black comedy Ultima zi/The Last Day, and audience hits like the droll Două lozuri/Two Lottery Tickets or the absolutely fabulous Toni Erdmann (if you STILL haven't seen this German-Romanian co-production about a prankster visiting his corporate-captured daughter in Bucharest, here's your chance).
The international selection is so good that any title would be worth your time. There are a few stand-outs, however, and for me the absolute highlight is Notes on Blindness, a remarkable British film about theologian John Hull who documented his advancing blindness in the 1980s, recording his thoughts and feelings, turning to both philosophy and theology in order to meditate on the meaning of one's life on earth. It's an immensely moving picture which lingers long after the end credits have rolled.
Strong emotions seem generally to be a marker of the films selected, and the multi-awarded Finnish debut The Happiest Day in the Life of Olli Mäki is another highlight, a pitch-perfect love story about a boxer rising to fame in the 1960s and whose moment of glory just happens to coincide with him falling deeply, irremediably in love.
Aki Kaurismäki's The Other Side of Hope, another Finnish festival and critical darling, is less overtly emotional (to be more precise, it's dry as Finnish vodka), but nevertheless an unmistakable pledge for mutual acceptance and empathy. Set in Helsinki, it's the story of a middle-aged guy trying to start new by opening a restaurant and of a Syrian refugee who happens to cross his path. All the usual elements are here: great actors (with glorious, typically Kaurismäkian deadpan expressions), excellent dialogue, a perfect timing for visual gags, precise framing, vibrant colors, and behind all the unfussy approach, a touching humanist streak.
The experience of watching films has been changing as such breathtaking speed with the emergence of video-on-demand sites and kudos to the festival for addressing this format, partnering with the excellently curated MUBI, which screens some of the best arthouse films worldwide. The festival offers free subscriptions for a year to Bucharest ticket-buyers while the site also offers a free month trial.
If you happen to be in the four cities hosting the fest, save the dates, because there is a chance you won't be seeing these titles on a big screen very soon. The exact schedule is: Iași from May 12 to 15, Gura Humorului from May 19 to 21, Târgu Mureș from May 19 to 21, and Timișoara from May 26 to 28.
by Ioana Moldovan, columnist
Normal