Romania's Orthodox Church invests EUR 100 mln in the country's largest cathedral that's designed to last 500 years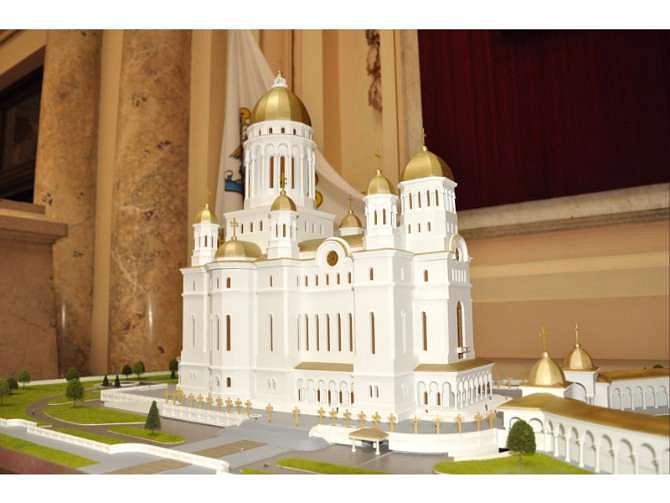 The Romanian Orthodox Church will invest almost EUR 100 million in building the People's Salvation Cathedral, which will be the tallest Orthodox Christian church in the world when completed, at about 125 meters high.
The new cathedral is now 60% done and could host the first religious ceremonies in 2017. It will be able to host about 6,000 people.
The building is designed to last more than 500 years and withstand earthquakes of 8.5 degrees on the Richter scale, according to patriarchal advisor Vasile Cracaoanu, cited by local Mediafax.
In order to meet the resistance demands, a total of 100,000 cubic meters of concrete, 45,000 tons of rigid armature and some 25,000 tons of flexible armature will be used in the structure. Some 300 to 350 people are currently working on the building site.
Investments have amounted to EUR 45 million so far, which is more than half of the total costs, according to father Nicolae Cringaşu. "An additional EUR 45 million would still be needed for the church, so the total value will amount to under EUR 100 million at the red stage," he said.
In two years, the building should be topped-out, and have windows and doors installed. The iconostasis should also be painted by then. This should allow it to host religious ceremonies in 2017.
The Cathedral is built with money from donations and with financial support from the state budget.
Romania's People's Salvation Cathedral is located next to the People's Palace (the Parliament's Palace), the second-largest building in the world.
Irina Popescu, [email protected]
Normal