US Ambassador to Romania: Patriot missiles shouldn't increase tensions with Russia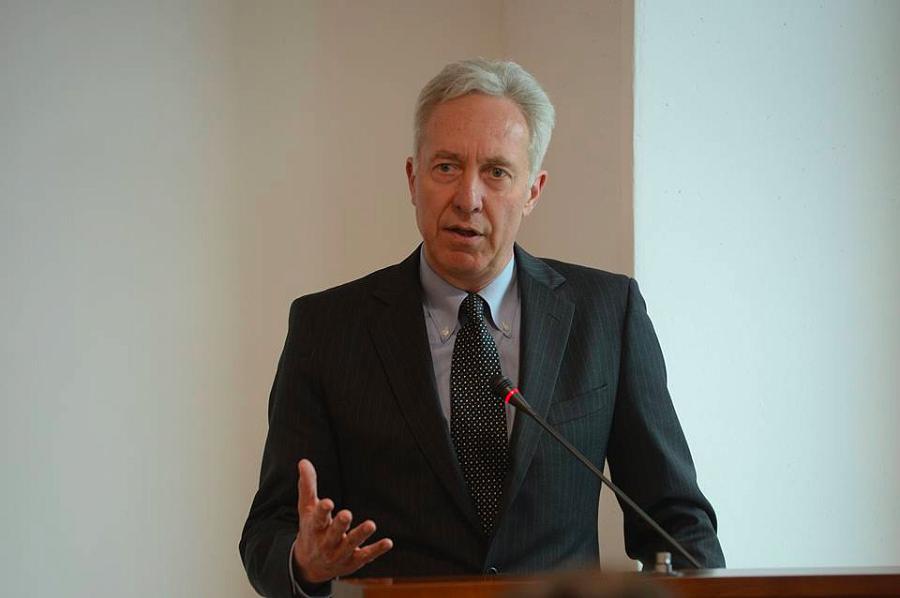 The purchase of Patriot missiles by Romania will have a "profound impact" on the security of the country and NATO, but it shouldn't increase the tensions with Russia as they are "strictly defensive," US Ambassador Hans Klemm said in an interview with public television TVR.
"In fact, this is the defensive weapon system with the highest capability. It will provide protection from aggressive air attack not only for Romania, but indirectly it will also contribute to the defense of Romania's neighbors and the NATO alliance as a whole," Hans Klemm said.
He added that this measure is part of Romania's commitment to invest 2% of GDP in defense, but that the Patriots are not the only equipment the country will purchase as a result of this commitment.
When the TVR journalist asked the Ambassador if he believed that the purchase of Patriot missiles might increase the tensions with Russia, the Ambassador said: "There is absolutely no reason to, this is a purely defensive capability that Romania is acquiring."
The US State Department has approved the possible sale of Patriot air defense systems to Romania earlier this month, the estimated value of this deal amounting to USD 3.9 billion.
The Patriot missiles are a long-range, all-altitude, air defense system designed to intercept other missiles. A Patriot system is made of four elements: the radar system, the command center and the electricity generator, the communications tower and the rocket launchers installed on trucks.
Thirteen countries own Patriot missiles: the U.S., The Netherlands, Germany, Japan, Israel, Saudi Arabia, Kuwait, Taiwan, Greece, Qatar, Spain, South Korea, and the United Arab Emirates.
Irina Marica, irina.marica@romania-insider.com
Normal