Romania's largest pilgrimage: Small city sends 7,000 people to Iasi, with 150 buses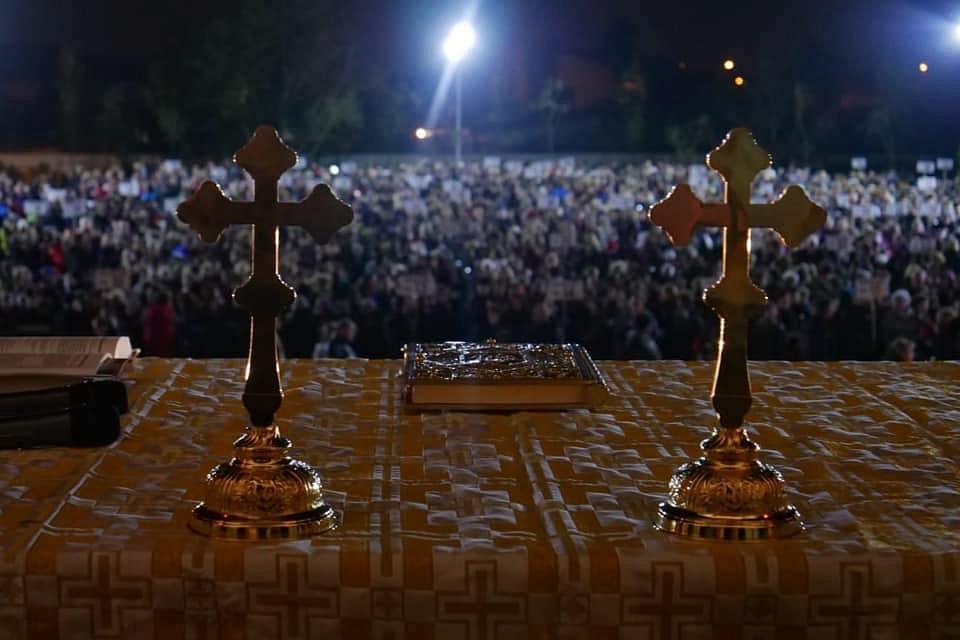 Similar to previous years, the local authorities of Voluntari, a small city near Bucharest, organized the participation of thousands of the city's inhabitants to the largest religious pilgrimage in Romania, which takes place in Iasi these days, around the feast day of Saint Parascheva.
More than 7,000 people from Voluntari traveled to Iasi for the Saint Parascheva pilgrimage, their transportation being ensured by the City Hall. A total of 153 buses were needed to take the pilgrims from Voluntari to Iasi.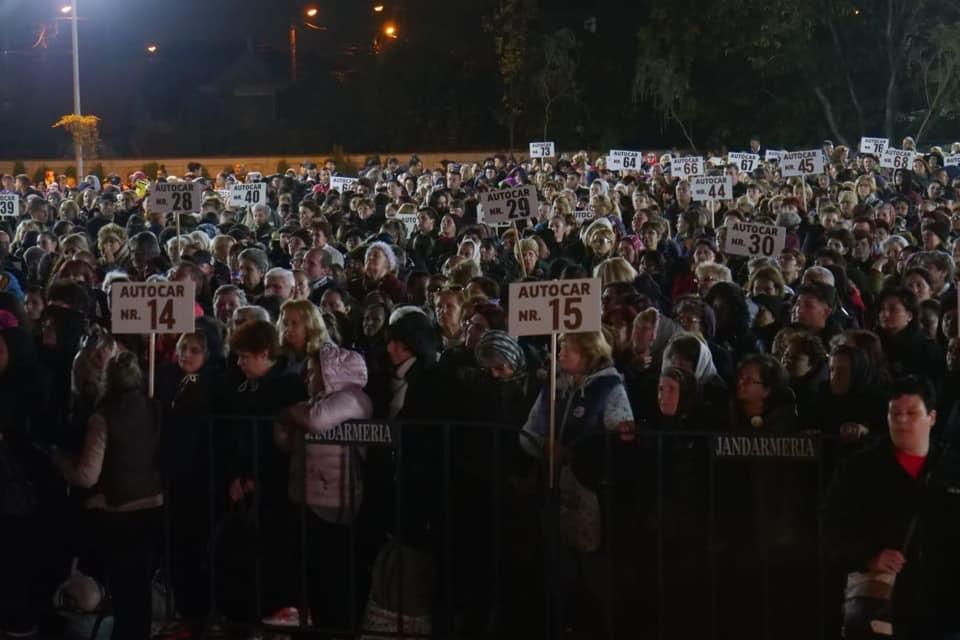 All 153 buses arrived in Iasi on Thursday, October 11, and almost blocked the traffic in the city, local Mediafax reported. A road segment was closed to traffic to allow the parking of the buses bringing the pilgrims from Voluntari.
The largest pilgrimage in the country, which last year brought some 200,000 people to the Eastern Romania city of Iasi, began on Thursday and will end on Monday, October 15. People go to the cathedral in Iasi every year around October 14, the feast day of St. Parascheva, to pray at the Saint's relics. They usually spend hours in queues that can span over several kilometers, as Saint Parascheva is considered the protector of Moldova and Bucovina and Christians believe in the miraculous powers of the relics.
According to local Ziaruldeiasi.ro, about 20,000 people prayed at the Saint's relics on the first day of this year's Saint Parascheva pilgrimage.
Irina Marica, [email protected]
(Photo source: Florentin Pandele on Facebook)
Normal