Romanian neuroscientist receives USD 2.5 mln funding from Chan Zuckerberg Initiative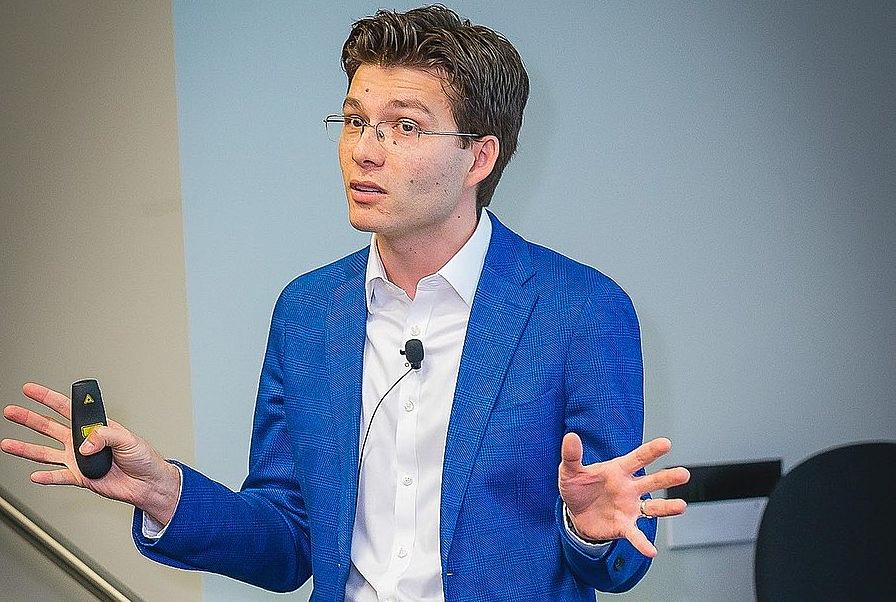 Romanian-born Sergiu Pasca, an assistant professor of Psychiatry and Behavioral Sciences at Stanford University, is one of the recipients of the Ben Barres Early Career Acceleration Awards, a program funded by the Chan Zuckerberg Initiative (CZI), the philanthropic organization established by Facebook founder Mark Zuckerberg and his wife Priscilla Chan. With this, he received a USD 2.5 million grant award to pursue neurodegeneration research.
The application, titled "Assembling Human Cellular Models to Study Neurodegeneration", describes the research as aiming to "leverage technology we developed in the lab to build self-organizing 3D human cellular systems that capture neural-glial interactions and inter-regional neural cross-talk. We will use this powerful preparation, also known as brain assembloids, to uncover the programs underlying prolonged maturation of neurons and astrocytes in humans and model specific genetic forms of neurodegenerative disorders." The research could "lead to novel strategies and tools for modeling brain maturation and neurodegeneration with patient-derived cells and could ultimately bring therapeutic insights."
The CZI Ben Barres Early Career Acceleration Awards are named in honor of Ben Barres, a Stanford neuroscientist who died at the age of 63. It is part of CZI's new Neurodegeneration Challenge Network, which brings together experimental scientists from diverse research fields, along with computational biologists and physicians, to understand the fundamental biology of neurodegenerative disorders. Their aim is to develop new strategies for the treatment and prevention of neurodegenerative diseases.
Pasca, who is a neuroscientist and stem cell biologist, grew up in Aiud, in western Romania. He also trained as a medical doctor in the country. He arrived at Stanford in 2009 to work in the lab of neuroscientist Ricardo Dolmetsch.
Last year, he received the Vilcek Prize for Creative Promise in the Biomedical Science category, and the ASCB Early Career Life Scientist Award.
(Photo: Andrew Cussler/ Wikipedia)
editor@romania-insider.com
Normal