Romanian-born neuroscientist wins immigrant award for biomedical research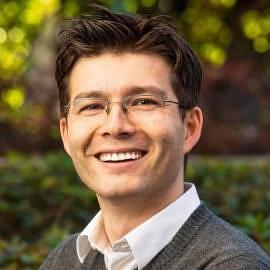 Romanian-born Stanford neuroscientist Sergiu P. Pasca has received the 2018 Vilcek Prize for Creative Promise in the Biomedical Science category.
He received the award "for developing realistic models of the human brain and unearthing fundamental insights into the biology of neuropsychiatric diseases like autism."
The award amounts to USD 50,000.
The Vilcek Prizes for Creative Promise were established in 2009 as a complement to the Vilcek Prizes. The awards encourage and support young immigrants "who have already demonstrated exceptional achievements, and who often face significant challenges early in their careers." They are granted annually in biomedical science and in a rotating category of the arts. This year, the awards recognized accomplishments in the field of architecture. A total of six awards were granted, three in each category.
Pasca, 35, is an assistant professor of psychiatry and behavioral sciences at Stanford University.
In his work, Pasca came up with a sophisticated model of the human brain that allows precise investigation of the cross-talk between brain regions, including the migration of neurons and assembly of human brain circuits in a dish. The findings of his work were published in Nature and "paved the way toward insights into human brain development and disorders in which communication between different brain regions goes awry," according to a presentation on the awards' website. Throughout his research, he has uncovered "defects in the migration of so-called interneurons to their final destinations in the brain's cortex in patients with Timothy syndrome."
Pasca was born in Cluj-Napoca, in western Romania, and was raised in nearby Aiud, during communism. He is the first in his family to attend college. His mother was a primary-school teacher and his father ran a construction business. His early interest was in painting and poetry.
In middle school he turned toward chemistry, and, in the final year of high school, he won a prize in the national chemistry Olympiad. He entered the medical school in Cluj-Napoca on a scholarship he won at the Olympiad. Around 2001 he met iStanford University neurobiologist Jack McMahan, who encouraged him to apply for a postdoctoral position in the United States. He eventually received a fellowship from the International Brain Research Organization, and arrived at Stanford in 2009 to work in the lab of neuroscientist Ricardo Dolmetsch.
A video on Pasca's work can be watched below.
(Photo: neuroscience.stanford.edu)
Normal