Orthodox Synagogue in Romania's Oradea inaugurated after restoration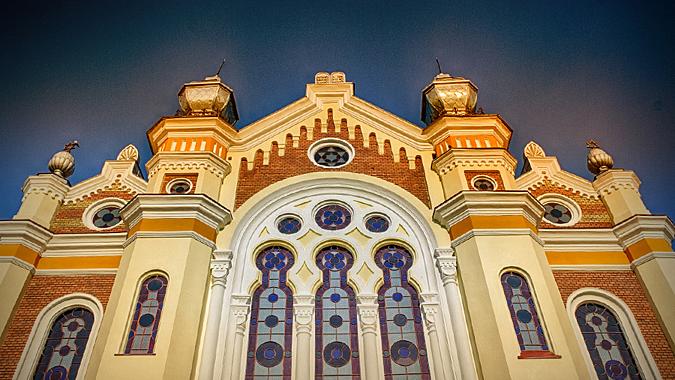 The Orthodox Synagogue in the western Romania city of Oradea has reopened officially on September 3 after a lengthy restoration process.
The building underwent extensive interior and exterior works. These targeted the edifice's structural stability, the lighting, the stained glass, and the painting, among others.
The restoration project began in 2009 and cost approximately RON 1.5 million (EUR 322, 580), Stiriletvr.ro reported.
The synagogue was built in 1890 in an eclectic style by engineer Knápp Ferenc, after the plans of architect Bách Nándor. It features many Moorish decorative elements.
The end of the refurbishment works means that the synagogue can be introduced into the city's tourist circuit. It is the second synagogue in Oradea to be restored and added to the tourist circuit after the Neolog Synagogue Zion, which hosts various cultural events or exhibitions. For instance, this weekend the Neolog Synagogue hosts the Oradea edition of the Transilvania International Film Festival (TIFF).
Prior to the Second World War, Oradea had a large Jewish community, which decreased significantly as many were deported or later emigrated to Israel, Western Europe or the United States.
Overall, Oradea boasts an impressive architectural heritage of Secession-style buildings. The city is also part of the Art Nouveau Network, alongside European cities such as Barcelona, Brussels, Budapest or Vienna.
Landmark building in Oradea destroyed by fire
(Photo: Oradea.travel)
Normal