News from Companies
One United Properties partners with Ennismore for opening Mondrian Bucharest, a highly exclusive lifestyle hotel close to the Romanian Athénée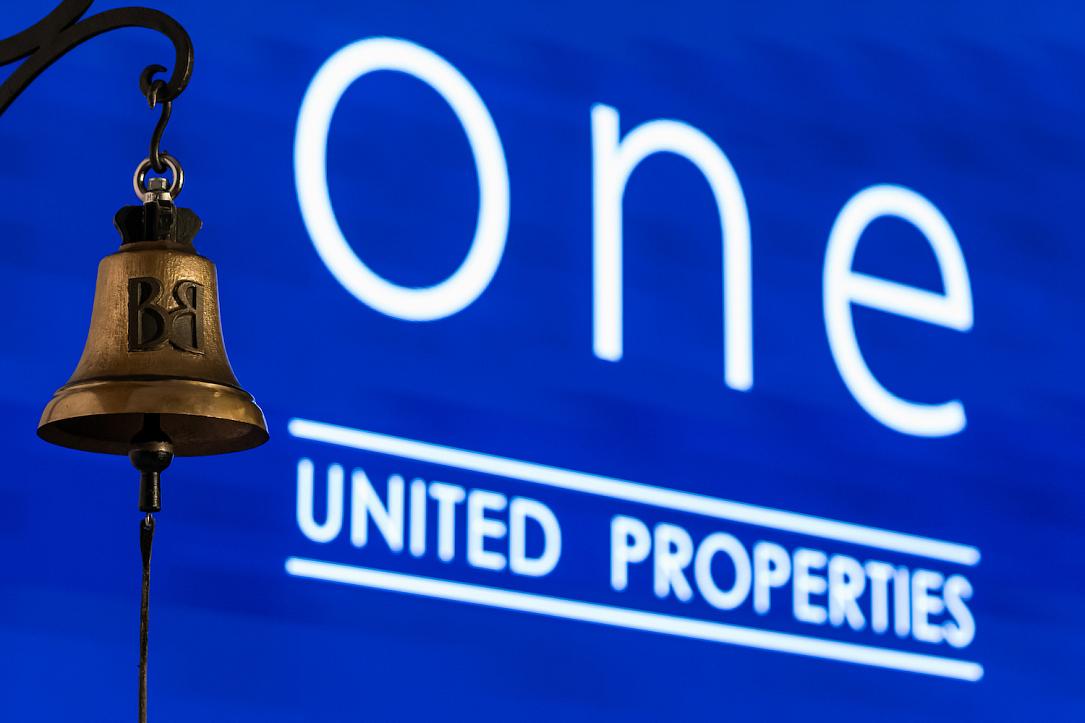 One United Properties (BVB: ONE), the leading green investor and developer of residential, mixed-use, and office real estate in Romania announces it has signed a memorandum of understanding with Ennismore, the fastest-growing lifestyle hospitality company in the world, to open Mondrian Hotel in Bucharest. Ennismore is a global collective of entrepreneurial and founder-built brands with creativity and purpose at their heart. The partnership will focus on delivering Mondrian Bucharest, a unique lifestyle hotel in downtown Bucharest.
Mondrian Hotel opened first in 1985 in Los Angeles as the Le Mondrian by the L'Ermitage Hotel Group, and was later purchased by Ian Schrager and his Morgans Hotel Group in 1996 and renamed Mondrian Hotel Los Angeles. As of 2021, the Mondrian brand of hotels, including its flagship in Los Angeles, has been managed by Ennismore, following a joint venture with Accor, which holds a majority shareholding.
Mondrian is present in Los Angeles, New York, South Miami Beach, Doha, Cannes, London, Bordeaux, Singapore, Mexico City, Ibiza and Seoul, and will open soon in Australia's Gold Coast and Hong Kong.
Mondrian Bucharest will be located at 8-10 Georges Clemenceau Street, near the Romanian Athénée, where One United Properties has previously bought an unfinished building with the intention to transform it into a hotel. In December 2022, the company announced the acquisition of an unfinished building in downtown Bucharest, planning to reauthorize and complete the construction, and turn it into a luxurious lifestyle hotel (formerly announced as One Plaza Athénée).
"The exclusive negotiations with Ennismore, the fastest-growing lifestyle hospitality company in the world, target the opening of Mondrian Bucharest, a stylish, modern and luxurious hotel, with chic design and vibrant social scene. This will be a significant milestone in redefining luxury and the hotel landscape in Bucharest and marks our company's debut on the hospitality market. Mondrian Bucharest will become for sure a landmark for the city and will help increase tourism to our capital and to our country. This collaboration is a statement of our commitment to growing the attractiveness of Bucharest as a European capital", said Victor Capitanu, Co-CEO One United Properties.
Starting with February 2024, Riad Abi Haidar will join the company as partner in the hotel division. A passionate hotelier, executive director, strategic thinker, and entrepreneurial leader, Riad Abi Haidar has over 20 years of experience in the international hospitality industry, developing and operating unique lifestyle hotels in the Middle East and south Asia. With an outstanding ability to create innovative guest experiences, Riad Abi Haidar brings extensive international experience and strong hospitality know-how. "I am proudly joining this project of potentially bringing the Mondrian brand with Ennismore to a market with great potential as Romania. Mondrian is not just a hotel; it's a lifestyle brand, promising a new era of sophisticated experiences and elevated living. I am excited to come here and contribute with my expertise in market development, while making Bucharest and Romania more internationally known."
The project is part of One United Properties' effort to contribute not only to urban regeneration, but also to making Bucharest an attractive destination for tourists and locals alike. On the same street, Georges Clemenceau, the company is currently restoring a historical building, the Braikoff House, which will be known as One Athénée after the complete renovation and will positively impact the whole area near the Romanian Athénée. In 2022, One United Properties expanded efforts in landmark restoration, with the acquisition of One Downtown, (including the former Hotel Muntenia), and the former Ford factory, located within One Floreasca City, which is currently undergoing restoration and will be transformed into a retail space, called One Gallery, positioning itself as one of the largest individual investments in restoring a protected building in Romania. In total, the Gross Development Value for the restoration portfolio of the company is estimated at 189 million euros.
ONE UNITED PROPERTIES (BVB: ONE) is the leading green investor and developer of residential, mixed-use, and commercial real estate in Bucharest, Romania. One United Properties is an innovative company dedicated to accelerating the adoption of construction practices for safe, energy-efficient, sustainable, and healthy buildings, and has received numerous awards and recognitions for its superior sustainability, energy efficiency, and wellness. The company is publicly traded on the Bucharest Stock Exchange, and its shares are included in multiple indices such as BET, STOXX, MSCI, FTSE, ROTX and CEEplus.
*This is a Press release.
Normal