News from Companies
One United Properties signs record agreement with Infineon Technologies to deliver a turnkey 20,000 sqm GLA sustainable office building in Bucharest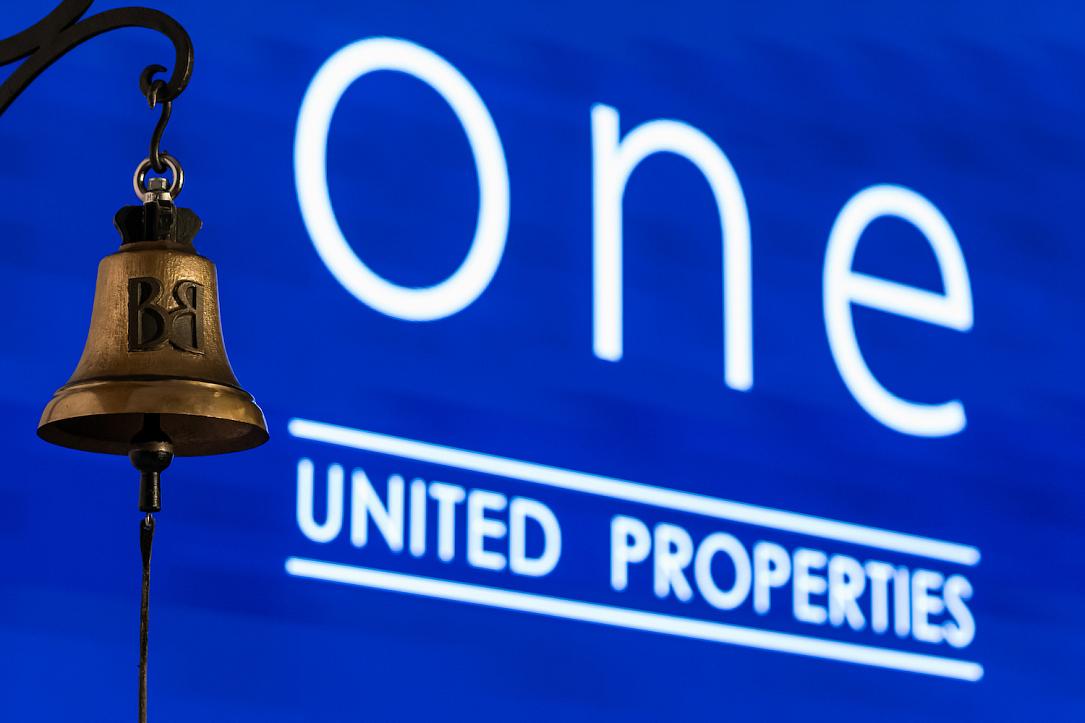 One United Properties (BVB: ONE), the leading green investor and developer of residential, mixed-use, and office real estate in Romania, announces a significant office project to be developed for the listed German tech giant Infineon Technologies, a leader in designing and manufacturing semiconductors. One United Properties was commissioned to develop a turnkey sustainable prime office building to cover Infineon needs for a period of 15 years, starting with 2026. The total value of the contract amounts to EUR 57 mln (excluding VAT) and it represents one of the largest office preleases ever recorded on the local office market.
The agreement provides the lease of office space with a Gross Leasable Area of 20,595 sqm (including terraces) and parking, for a future office building that One United Properties will develop for Infineon Technologies new headquarters in Romania. The German company has been present in Romania with a Research & Development centre for 18 years with its main hub in Bucharest. The organic growth of the company in the local market led to a need for a premium office development integrating the latest technologies in the field. Following a competitive process commenced three years ago, One United Properties was selected as their partner to develop a new sustainable and certified office building.
The future development will be located in the Barbu Văcărescu - Dimitrie Pompeiu area of Bucharest and it will provide 20,595 sqm GLA, including 3,000 sqm of laboratories, to cater to the company's local headquarters needs for 15 years, a record for the local office market. The office building specially designed for Infineon Technologies will align with sustainable principles, incorporating the latest technology and materials, such as a geo-exchange system and special structural features, as well as LEED Platinum certification. Delivery is estimated for Q2 2026.
"We proudly announce that our company has been selected, following a minute competitive process, to develop a brand-new office building for the Romanian headquarters of Infineon Technologies, Germany's largest semiconductor manufacturer and one of the leading companies in the field worldwide. This represents a significant contract for One United Properties, as well as one of the most important agreements ever recorded on the local office market. As the semiconductor industry is one in high demand and future-proof, to say the least, we are delighted to be part of this one-of-a-kind project for the Romanian market that stands as a confirmation of our long-term efforts to develop sustainable and highly certified office products, and to the fact that the Bucharest Office market is still one of the most attractive business destinations in the EU", said Mihai Păduroiu, CEO Office Division One United Properties.
"Infineon has steadily grown over the last 18 years to become the strongest semiconductor company in Romania with the capacity to take semiconductor chips from idea to market readiness. With the signing of this contract, Infineon confirms its commitment to Bucharest and Romania as an important region for R&D and lays the foundations for future growth. This building, custom designed as a high-tech R&D centre, will offer our engineers a very attractive office environment and leading lab- infrastructure to deliver together on our promise to address the two defining challenges of our times, decarbonization and digitalization", said Guenter Krasser, Vice President and Managing Director Infineon in Romania.
ONE UNITED PROPERTIES (BVB: ONE) is the leading green investor and developer of residential, mixed-use, and commercial real estate in Bucharest, Romania. One United Properties is an innovative company dedicated to accelerating the adoption of construction practices for safe, energy-efficient, sustainable, and healthy buildings, and has received numerous awards and recognitions for its superior sustainability, energy efficiency, and wellness. The company is publicly traded on the Bucharest Stock Exchange, and its shares are included in multiple indices such as BET, STOXX, MSCI, FTSE, ROTX and CEEplus.
About Infineon Technologies
Infineon is a global semiconductor leader in power systems and IoT with other 56.000 employees worldwide. Infineon is no.1 in power semiconductors, a leading power systems innovator and a leading one-stop technology partner for smart, energy efficient, and secure IoT solutions.
With over 500 graduated R&D engineers, Infineon is the strongest semiconductor company in Romania with full product development lifecycle competence. Infineon Romania holds R&D ownership in a variety of Infineon's product segments. The Development Center in Bucharest was founded in 2005 and has become one of Infineon's largest R&D centers in Europe.
*This is a press release.
Normal