News from Companies
More than half of IT companies will not or only partially cover the change in taxation regulations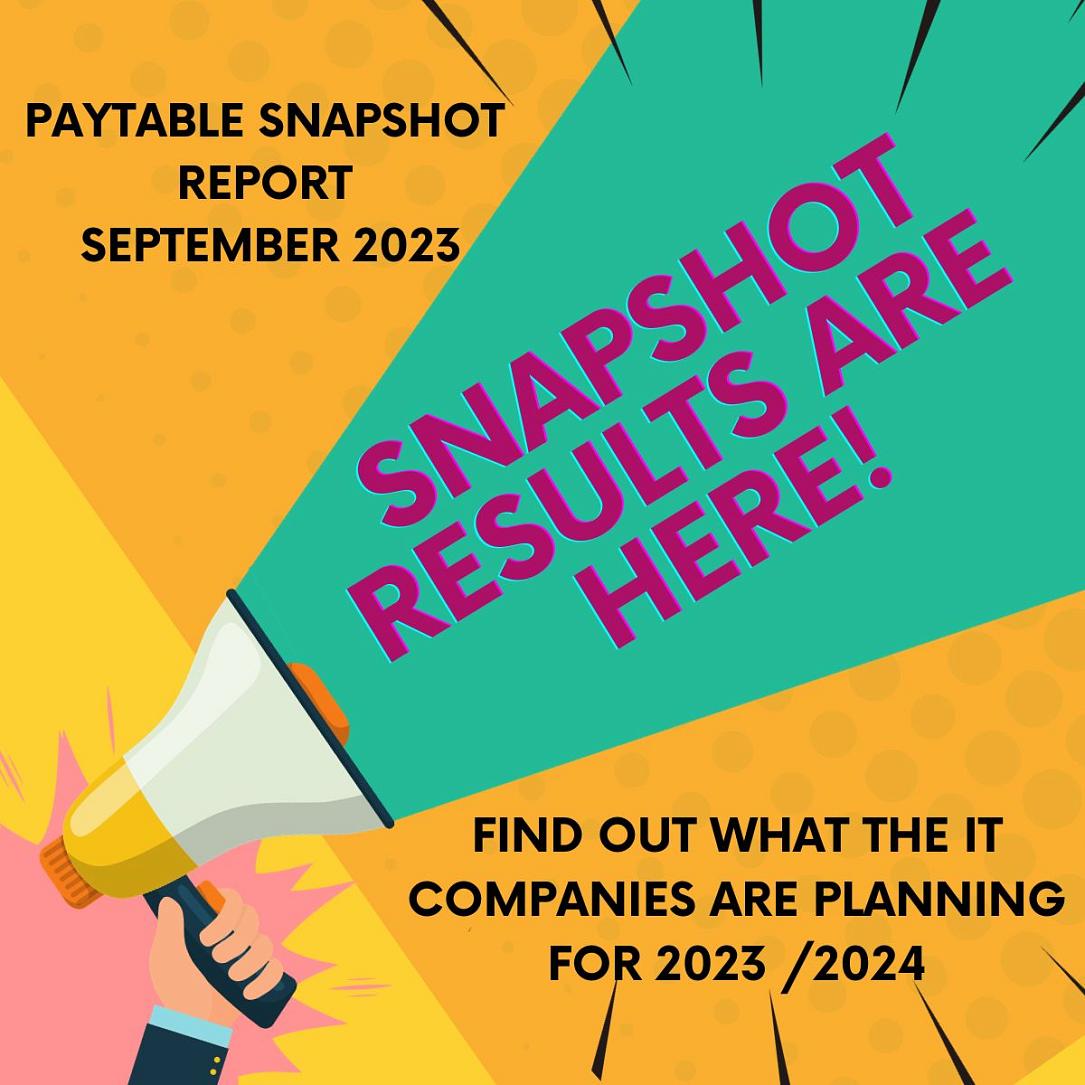 In a constantly changing economic landscape, the IT industry is facing significant challenges in adapting to new legislative changes, at a time when the market was already complicated in terms of IT workforce responses.
Cteq, part of the Cteam Group is pleased to publish the long-awaited results of the 2023 "PayTable Snapshot Survey". This survey provides a fresh and quick analysis of HR policies and practices, providing valuable insights based on data collected in July - September 2023.
According to the September survey results, more than half of IT companies in Romania expect to either not compensate or only partially compensate for the legislative changes. Although the salary increase percentages remain similar for 2023 and 2024, the survey showed a slight decrease in both the increases actually granted this year and the budgets still in the works for next year. Companies are currently forecasting payroll budget increases between 8% and 10% for 2024.
Another notable trend highlighted in this survey is a decrease in voluntary turnover. Whereas in 2022, one in four IT employees changed jobs for better offers, this fall only one in ten is choosing to look for a new job.
"The decline in voluntary turnover in IT is due both to a reduction in the number of available jobs and the increased emphasis on job stability over more attractive offers. The need for job security is increasing in importance, which we also see when looking at the increased salary expectations of candidates. It seems counter-intuitive in a market where supply is decreasing that the value of these salary expectations is increasing, but if we introduce the need for security into the equation, then at least we have a logical explanation", says Oana Botolan, Managing Director of Cteam Group.
"PayTable Snapshot" focuses specifically on the Romanian IT market in the second half of the year. The information obtained in this survey will help multinationals, local businesses and start-ups alike to adapt their HR strategies to succeed in the dynamic IT landscape.
The "PayTable Snapshot" 2023 report is now available for purchase. To obtain a copy of his report for any questions, please contact us at: hello@cteq.ro
For more information, kindy contact Oana Botolan, Oana.botolan@cteamgroup.ro and Răzvan Radu, Razvan.radu@cteq.ro.
***
About Cteam Group
Cteam Group is one of the most renowned companies in the human resources market in Romania, providing a comprehensive range of services, that includes consulting, compensation and benefits, salary surveys, employee satisfaction surveys, recruitment, training and coaching for global and local clients. In over 15 years, our consultants have accumulated a complex experience that covers all human resources processes, offering the unique ability to bring value to ongoing projects.
About Cteq IT&C Solutions
Cteq IT&C Solutions has been active in Romania since 2016 and provides services dedicated to the IT industry, for global and local clients. The IT recruitment team is specialized in the recruitment of technical profiles and has a highly specialized approach based on an understanding of the business and the expectations of clients and candidates, presenting in a timely manner. The team dedicated to the PayTable Salary Survey has been conducting this analysis for 8 years in Romania and for 3 years in Albania, Kosovo and recently in Bulgaria.
*This is a Press Release.
Normal