Acclaimed actor Marcel Iureș to host new History Channel series exploring Romanian mysteries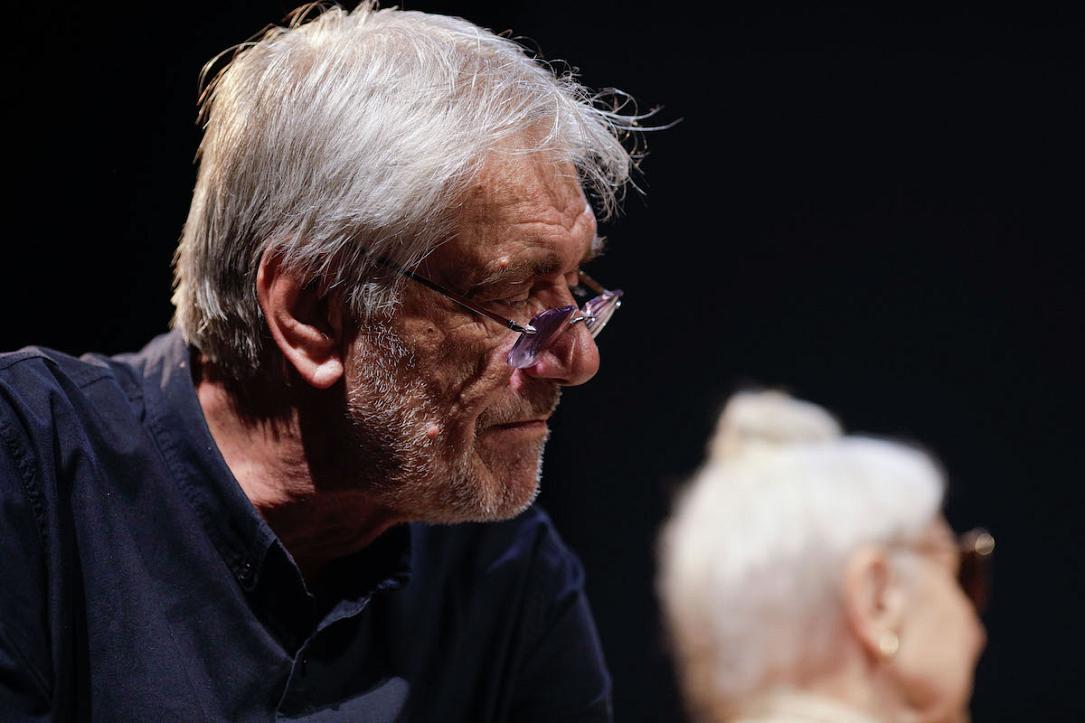 Acclaimed Romanian actor Marcel Iureș will be the host of a new six-episode local series set to air on History Channel. The show, scheduled to premiere in Romania in October, explores a series of unanswered enigmas arising from the region's history, geology, castles, who-done-it crimes, celestial lights, mental derangements, and hidden religious rites.
Each episode of the new series, titled "Marcel Iureș presents Romanian Enigmas," will have 30 minutes. John Florescu is the producer, while Marin Dinescu is the show's director.
The six episodes will explore mysteries and enigmas from Romania's history, such as the possible location of the body of the famous Wallachian voivode Vlad The Impaler (Țepeș) - the main source of inspiration for Bram Stoker's novel Dracula, the cause of death of Romania's national poet Mihai Eminescu, the search for the missing paintings from the 'great theft' at the Brukenthal museum in Sibiu, and the Ostara Yacht - a mystery ship of Russian noblemen and a treasure of gold who were found slain in the Danube delta as they fled the Bolsheviks.
"[…] we have decided to focus on some of the country's most fascinating mysteries, and we could not think of a better host than Marcel Iureș, who, with his charismatic persona, will guide us beyond the official narratives of history, in the search for answers," said Karol Bek, Senior Commercial Director & Country Manager for Romania at A+E Networks EMEA.
In his turn, John M. Florescu, the show's executive producer, commented: "The crescent-shaped mountainous lands of Transylvania and beyond are exceptionally rich in mystery, enigmas, and unanswered questions. Even today, its global legends, geological peculiarities, prehistoric writings, and paranormal phenomena of things unknown and unexplained confound its scholars, scientists, and its people."
Marcel Iureș is one of Romania's best-known stage and screen actors, having worked with legendary American directors like Brian De Palma and Francis Ford Coppola and sharing the silver screen with Hollywood giants such as Tom Cruise, Johnny Depp, Nicole Kidman, George Clooney, and Brad Pitt.
His international filmography includes roles in movies such as Interview with the Vampire: The Vampire Chronicles (1994), Mission: Impossible (1996), The Peacemaker (1997), Hart's War (2007), Youth Without Youth (2007), and Pirates of the Caribbean: At World's End. (2007). Among his most noted Romanian films are The Last Messenger, The Oak (1992), The Big Holiday (1988), The Phantom Father (2011), and Octav (2017).
"I'm thrilled to be hosting the new History series, 'Romanian Enigmas'. It's an intriguing show that I hope will familiarize our viewers with new perspectives regarding famous personalities and events that defined Romania's history. I believe this show will also be a great opportunity to promote Romania's fascinating cultural heritage around the world, and I am honoured to be its ambassador," said Marcel Iureș.
irina.marica@romania-insider.com
(Photo source: Inquam Photos/George Calin)
Normal