News from Companies
Education without borders for Romanian business professionals: a world-class dual degree MBA offered by the University of York Europe Campus, CITY College available in Bucharest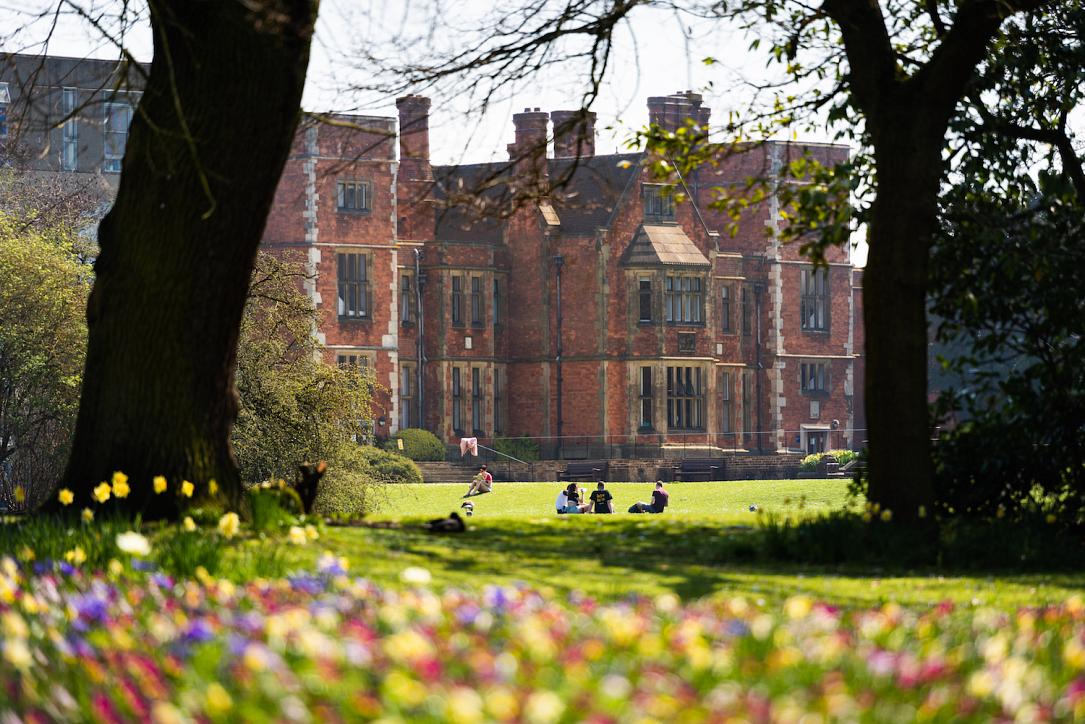 Once you start your career path and take steps towards career advancement, you usually relate to the educational plan as a foundation that has guaranteed entry into your desired field. However, how do you manage to get into key positions in companies and feel like you're advancing professionally in a job market where CVs lose ground to experience? 
The global labour market of recent years has shown that the secret to success seems to lie in a career pathway underpinned by constant educational expertise tailored to employers' current and future requirements. This philosophy also stayed at the core of the world-class dual degree MBA offered by the University of York Europe Campus, which is among the 300 educational institutions globally that have met the highest standards of postgraduate management education, which is now also available in Bucharest. 
Over the last 30 years, CITY College has been offering the Executive MBA programme across South East and Eastern Europe, making it one of the best MBA choices in the region. The Pan-European Executive MBA is a dual degree MBA programme, offered jointly by CITY College, University of York Europe Campus and the Faculty of Economics and Management of the University of Strasbourg. Students attending this programme will be awarded two degrees, one from the top British University of York and one from the prestigious French University of Strasbourg (picture below).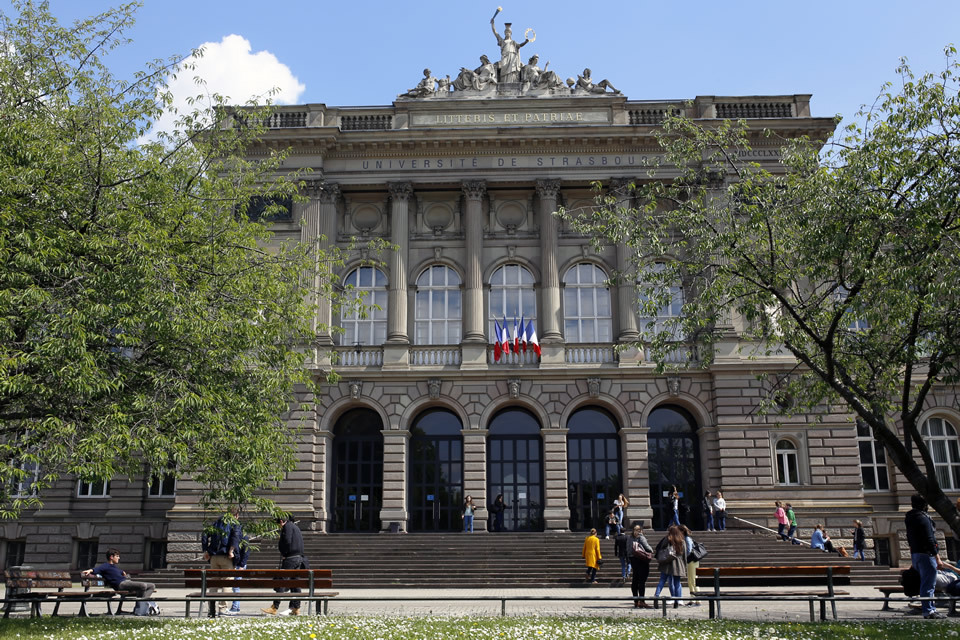 The Pan-European Executive MBA offered in Bucharest, in addition to the dual degree, also provides students with a truly international experience: three exciting study trips - in York (UK), Strasbourg (France), and Thessaloniki (Greece). Moreover, lectures are held by distinguished professors and international academics from CITY College Europe Campus, the University of York, the University of Strasbourg, as well as other well-recognised universities worldwide and industry experts with significant professional experience. 
The Pan-European Executive MBA is a truly international programme with invaluable networking opportunities, an innovative programme designed for today's managers and business professionals who need to improve their skills and knowledge for professional, career, and personal development. It is accessible to busy executives who wish to combine work and study, as students may choose between the Face-to-Face delivery mode (taught one weekend per month plus 3 study trips) or the Online delivery mode (blended synchronous online delivery plus 3 study trips).
"The curriculum emphasises on experiential learning through real-life projects, workshops, and career coaching, broadening students' applied knowledge and skills and building strategic leadership skills. MBA participants may specialise in one management area by choosing one of the six available specialisations: General Management, Marketing, Finance, Logistics, Health Care Management, or Human Resource Management. Acquiring two University degrees contributes to the student becoming part of an educational environment with an extremely rich heritage and tradition, derived from both universities", says Alina Toader - Country Manager at City College, University of York Europe Campus. 
The programme is accredited by the Association of MBAs (AMBA) and the Chartered Management Institute, UK (CMI). CMI is the only organization that can award Chartered Manager Status – the ultimate management accolade. Once you graduate the Pan European Executive MBA you become a Chartered Manager recognized and respected all over the world.
The University of York is one of the top Universities in the world and a member of the prestigious Russell Group of leading UK universities. At the same time, the University of Strasbourg was founded in 1631 and had 18 Nobel Prize winners in its history. According to the Academic Ranking of World Universities 2020 (ARWC), it is the 6th best university in France.
CITY College, University of York Europe Campus is part of the University of York community, one of the leading UK universities in Europe. This European base is a unique international institution based in Greece, and it connects our whole community with academic, government, and corporate networks throughout SE Europe and other European regions. It represents a truly international institution, with students from over 60 countries studying at its main campus in Thessaloniki and in 8 other countries across the wider region for over 30 years.
For more information about the Pan-European Executive MBA offered at CITY College, the University of York Europe Campus, as well as the programme requirements for application, you can visit their website or directly contact the Country Manager at City College, Alina Toader, at alina.toader@york.citycollege.eu.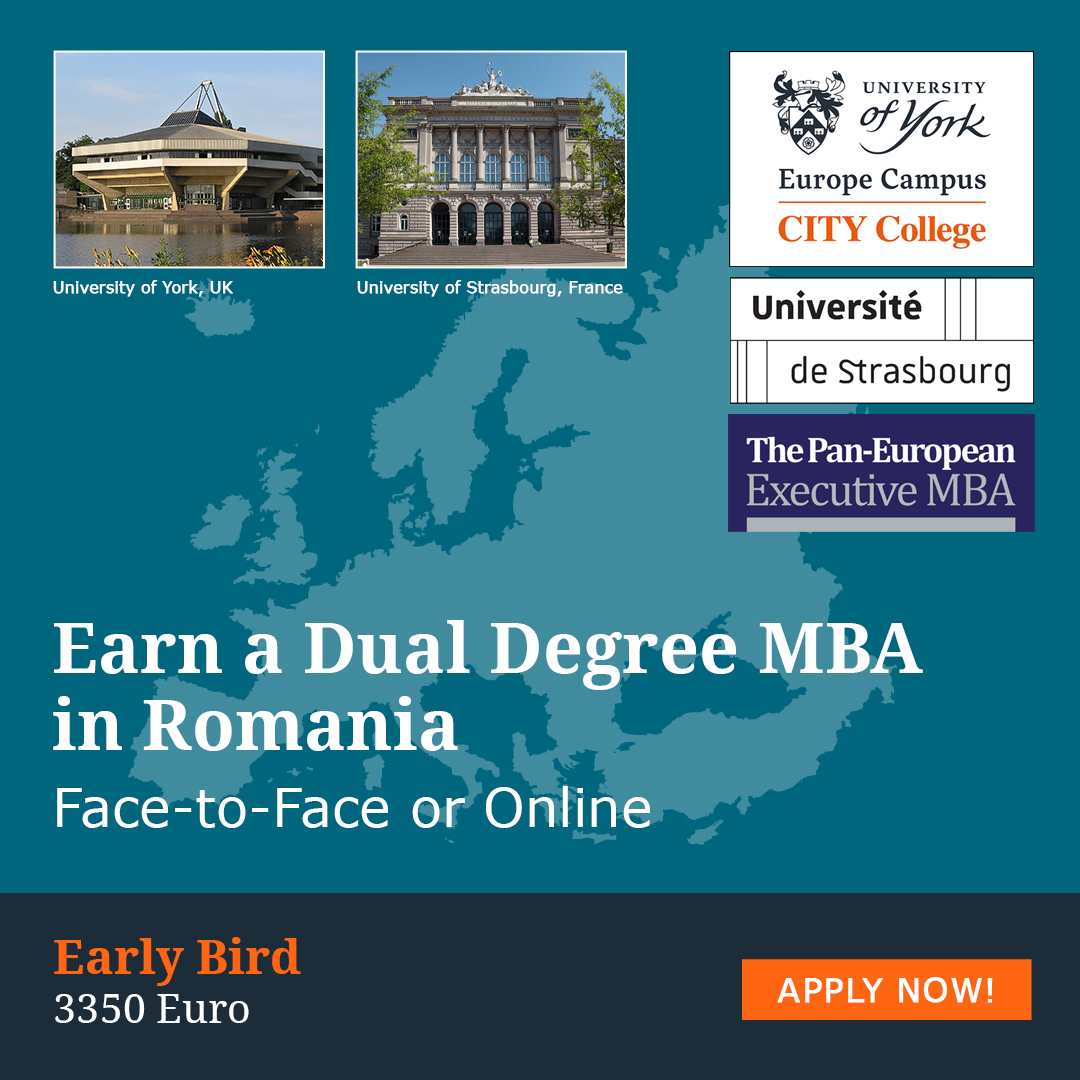 *This is a Press Release.
Normal