Eastern Romania cities find name for joint metropolitan area project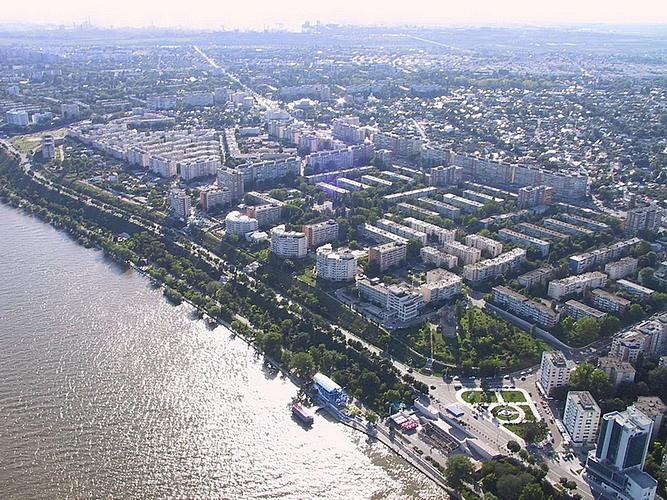 The Galati-Braila Metropolitan Area, a project that has been under discussion for more than 10 years, is now closer to establishment as the association of the two Eastern Romania cities found a name to represent it. It will be called Dunarea de Jos (Lower Danube) as this is the name of the region where both cities, which stand at 15 km of each other, are found.
"We have decided to keep a certain discretion about the context of our discussion, until we can make all details public. One thing is certain: we are young and we don't have any vanity issues. This is also the reason we meet both in Braila and in Galati. […] We are in the Lower Danube region, so such a name will not elicit vanities from anyone. […] The association entails a metropolitan area and working together to support shared projects. We will take turns to the management. This is also something we have established. We will have absolutely nothing related to vanities," said Marian Dragomir, the mayor of Braila, quoted by Adevarul.
The Galati-Braila metropolitan area could cover some 5,800 sq km, inhabited by 750,000 people, according to a presentation of the area. It would be home to 30% of the population of Romania's South-East Region, which covers the counties of Vrancea, Buzau, Galati, Braila, Tulcea, and Constanta. The area has a dense road and railroad infrastructure, and the maritime route linking Galati to the Black Sea, Istanbul, and the Mediterranean Sea.
The local metropolitan areas are covered by Romania's Territorial Development Strategy, introduced in 2001 and which covers a time frame up to 2035. Several metropolitan areas were established throughout the country so far. The Iasi Metropolitan Area was established in 2004, the Oradea one in 2005, the Craiova one in 2009, the Baia Mare one in 2012 and the Satu Mare one in 2013. Last year, the western Romania cities of Timisoara and Arad signed a partnership to establish the Arad – Timisoara metropolis, Evenimentul Zilei reported.
A project for the Bucharest Metropolitan Area was drafted in 2005 but it failed to pass approvals in the Senate in 2009, Capital reported. In a first phase, such an area would encompass Bucharest and Ilfov, and later expand to Oltenita and towns in Dambovita and Giurgiu counties.
Bucharest Mobility Plan goes into public debate
(Photo source: www.zmgb.ro)
Normal