Romania's ruling party leader: Turnout threshold inhibits voting presence at referendum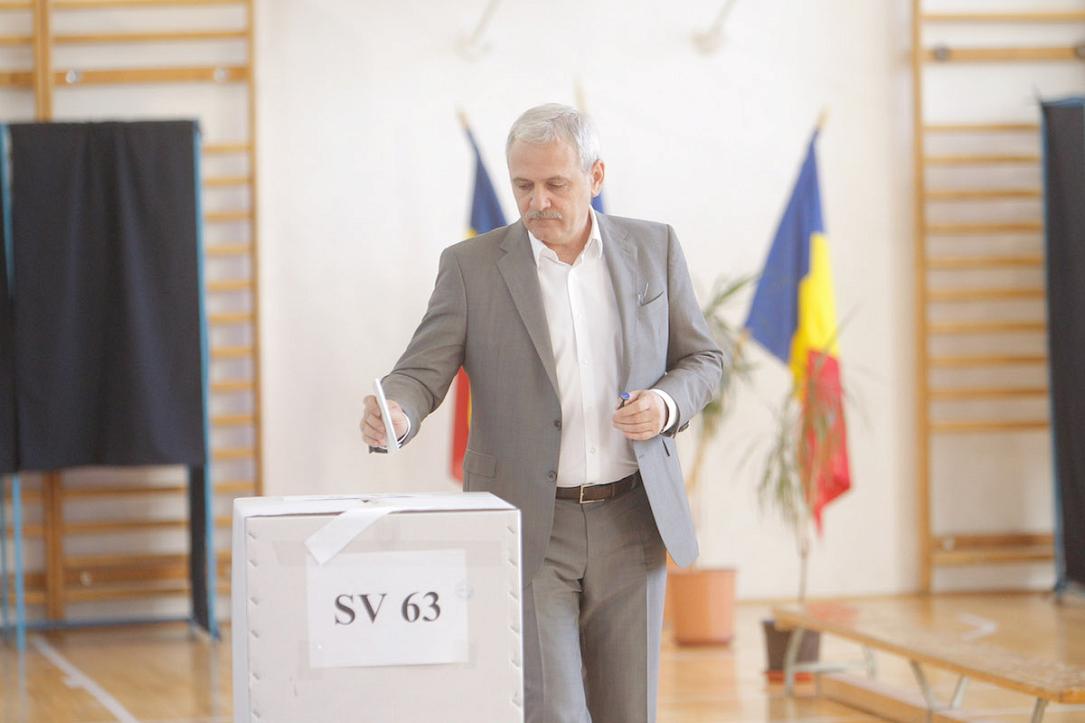 Liviu Dragnea, the leader of the ruling Social Democratic Party (PSD), believes that the idea of a turnout threshold inhibits the voting presence at the referendum, this being his explanation for the low turnout at last weekend's referendum in Romania that would have banned same-sex marriages in the country.
Dragnea said that more people would vote if the turnout threshold would be removed, including those who would vote "No."
"The idea of quorum turns out to actually diminish or inhibit voting. On the contrary, those who are against the referendum's question can boycott the referendum. I have said it several times, the turnout would increase if the threshold would be removed, because those who oppose it would come to say "No" because it is the game of the majority," the PSD leader said, according to local News.ro.
He accused those who said that the referendum was organized in his interest or the interest of PSD of manipulation, and stressed that the referendum was not assumed in any way by the PSD. He also said that this is not a failure of the party but a failure of those who said "Yes" at the referendum.
The PSD leader also told journalists that he still supports the idea of a bill on civil partnership, but that the NGOs have to say what they think about this bill before the project reaches the Parliament vote.
However, he didn't want to have a reaction to the recent statement of the Romanian Patriarchy's spokesman, who said that the referendum failed because the event was politicized, but also because it was associated with the Social Democrat leader Liviu Dragnea and because the question was unclear.
A referendum aimed at changing an article in the Constitution so that it clearly states that the "family is based on the marriage between a man and a woman" was organized in Romania on October 6-7, but it failed after only 21.1% of Romanians voted, well below the required threshold of 30%. The Romanians had to respond with Yes or No to the following question: "Do you agree with the law amending the Romanian Constitution in the form adopted by the Parliament?".
RO family referendum: supporters blame 'propaganda machine', opponents celebrate victory of democratic values
Family referendum in Romania: Political reactions after low turnout
Irina Marica, irina.marica@romania-insider.com
(photo source: Inquam Photos / Adriana Neagoe)
Normal