Partner Content
Discover your dream home: A residential development offering diverse dwelling options for every taste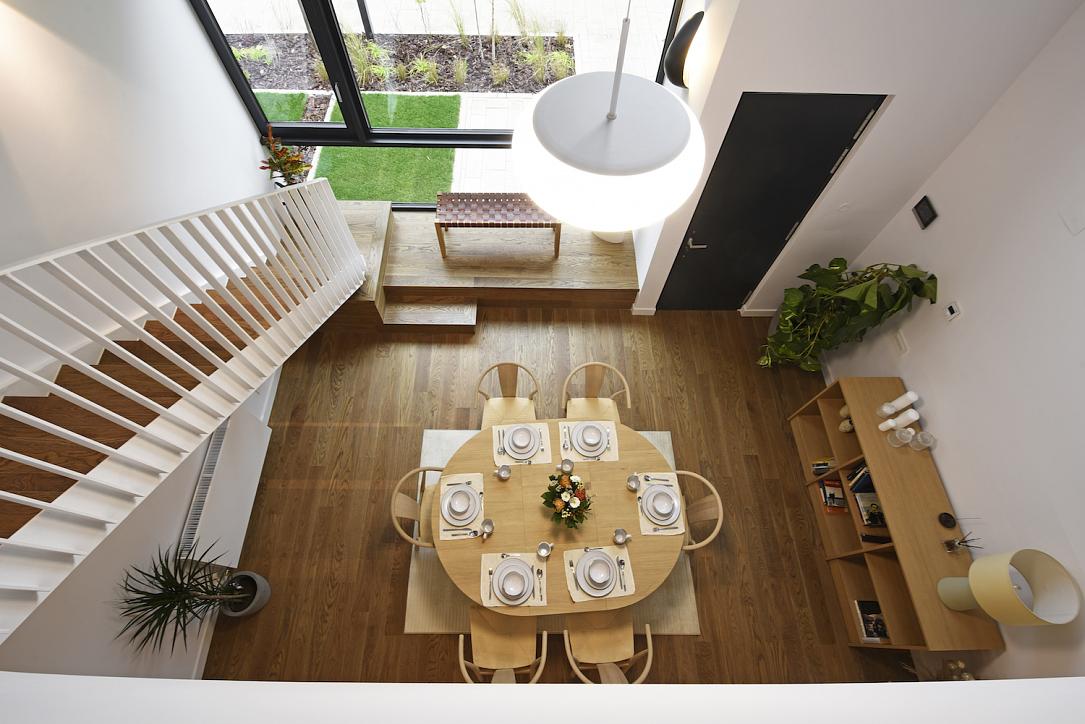 Real estate is not one-size-fits-all, and neither are buyers. There are specific types of buyers for different types of properties because everyone has different needs, preferences, lifestyles, priorities, and budgets. Each type of property offers unique features and benefits that cater to specific needs and preferences. But, if you want to find it all in one place, imagine a residential complex where diversity meets exceptional quality.
Join us as we delve into the captivating world of this exceptional residential complex, where the pursuit of your dream home becomes an exhilarating reality.
Over 700 units with different layouts
Avalon Estate, developed by Prime Kapital in Pipera area, is the place where architecture and functionality blend harmoniously with the primordial elements of nature. Designed by ANDBA, a well renowned architecture office in Bucharest, Avalon Estate is offering over 700 units, a Clubhouse, 28,000 square meters of green area and pedestrian walkways, a car-free concept, and a Gatehouse that will host private events.
Community has been the developer's goal from the beginning; therefore, Avalon Estate consists of a mix of community-specific housing types - 3 different types of "islands" resulted, each comprising several types of housing. Through its design, Avalon Estate emphasizes the community, both from the perspective of the comfort of the homes, and from the perspective of the diversity of the facilities offered.
Parkview Apartments
Avalon Estate is offering a special segment of apartments – the Parkview. With its spacious layouts and captivating views of the 28,000 m² private park and pedestrian walkways, this residence stands out as one of the most remarkable in the community. With sizes of up to 150 m² intelligently designed for optimal functionality, these homes offer a smartly divided layout. They are designed to offer residents the opportunity to enjoy natural surroundings and outdoor recreational activities.
Townhouses
If you want to embrace a well-established concept in major capitals worldwide, then a Townhouse is what you are looking for – a living concept introduced to Romania by Avalon Estate. At the intersection of detached houses and apartments, Townhouses seamlessly combine the benefits of both types of residences, making them perfect for active families who require space but prefer to spend less time on home maintenance.
Townhouses offer a multi-level living experience with more privacy and outdoor space and are popular among couples with children who desire a spacious living space with outdoor space for children to play and room for a home office. Charming, and functional, these houses manage to maintain their individuality while creating a cohesive appearance. Placed within the T Buildings in Avalon Estate, the Townhouses are bordered on one side by the Parkview apartments, overlooking the park, and on the other side by the Urban apartments, the most dynamic residences available in Avalon Estate. Four unique types of Townhouses are available, each designed to meet specific needs and expectations.
Penthouses
Penthouses are designed to offer an abundance of living space, spectacular views and privacy. With living spaces of up to 135.6 square meters, accompanied by expansive terraces of up to 125 square meters, Avalon's penthouses offer a perfect blend of indoor and outdoor living. With their distinctive architectural design, these residences will make you feel elevated in every sense of the word.
Urban Apartments
Urban apartments with two or three rooms are typically found in high-rise buildings in densely populated urban areas. However, some real estate developers in Bucharest, for example, are now building low-rise compounds, located in less dense areas, such as the Avalon Estate compound located in the Pipera area of Bucharest. Such alternatives keep people away from the noise and overcrowding of the city. Such apartments, with 2 or 3 rooms, have either a balcony, a loggia, or a green garden on the ground floor, and are most suited for young professionals or couples in the beginning of their life together.
Studio Apartments
Studio apartments are perfect for young professionals who want an affordable living space with minimal upkeep. Double studio apartments, which are typically larger than a standard studio apartment, are popular among couples or friends who want to share a living space while still maintaining some degree of privacy. They are also commonly used as student housing, as they can provide affordable, convenient living arrangements for roommates. Overall, double studios are a practical and cost-effective living space option for people who want to share a living space without sacrificing too much privacy or living comfort.
"We've included all these types of properties in Avalon Estate to meet the needs and preferences of a variety of people looking for a new place to live in and work from. With over 700 living units to choose from, our vision was to create garden living spaces for all generations, close to the city and the business hub in Northern Bucharest, while providing plenty of green areas and all amenities inside the compound," said Prime Kapital representatives, the developers of Avalon Estate.
If you want to experience first hand what living in Avalon Estate is like, join the open-door event RDW Design GO! Garden Living @Avalon Estate, part of the satellite events Design GO! in Romanian Design Week 2023, that will take place this Saturday, May 20th, 2023, at Avalon Estate, or make an appointment on any other day.
This is native content supported by Prime Kapital.
Normal