Dacia factory in Romania uses over 800 industrial robots to make one car every 54 seconds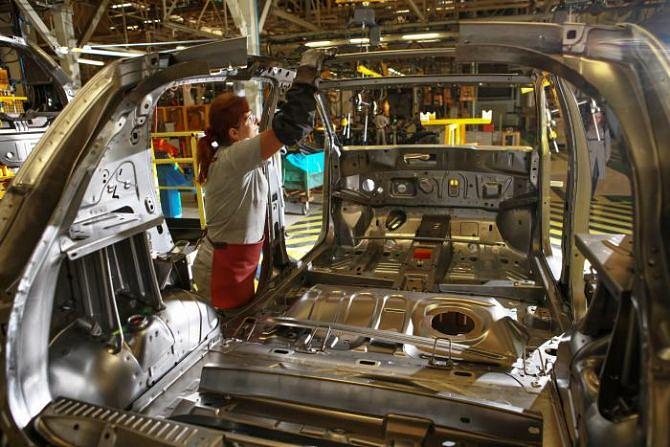 The Dacia car factory in Mioveni, Romania, operates over 800 industrial robots and about 80% of the car parts are moved automatically.
A vehicle moves 31.5 kilometers a day on the automated assembly line and one car is produced every 54 seconds, according to Dacia representatives, cited by local Mediafax. Its annual production capacity is some 350,000 cars.
The Dacia factory opened 50 years ago, in 1968. Renault group took over the factory in 2000 and has invested EUR 2.8 billion in it since then. The group has also invested in over 3 million hours of training, according to Antoine Doucerain, general manager of Automobile Dacia and Groupe Renault Romania.
Dacia recorded a turnover of EUR 5.1 billion in 2017, up by 11.4% compared to the previous year. Its gross profit also increased by 9%, to EUR 120.5 million.
Normal