Bucharest Jazz Festival 2023: Line-up announced for edition scheduled for September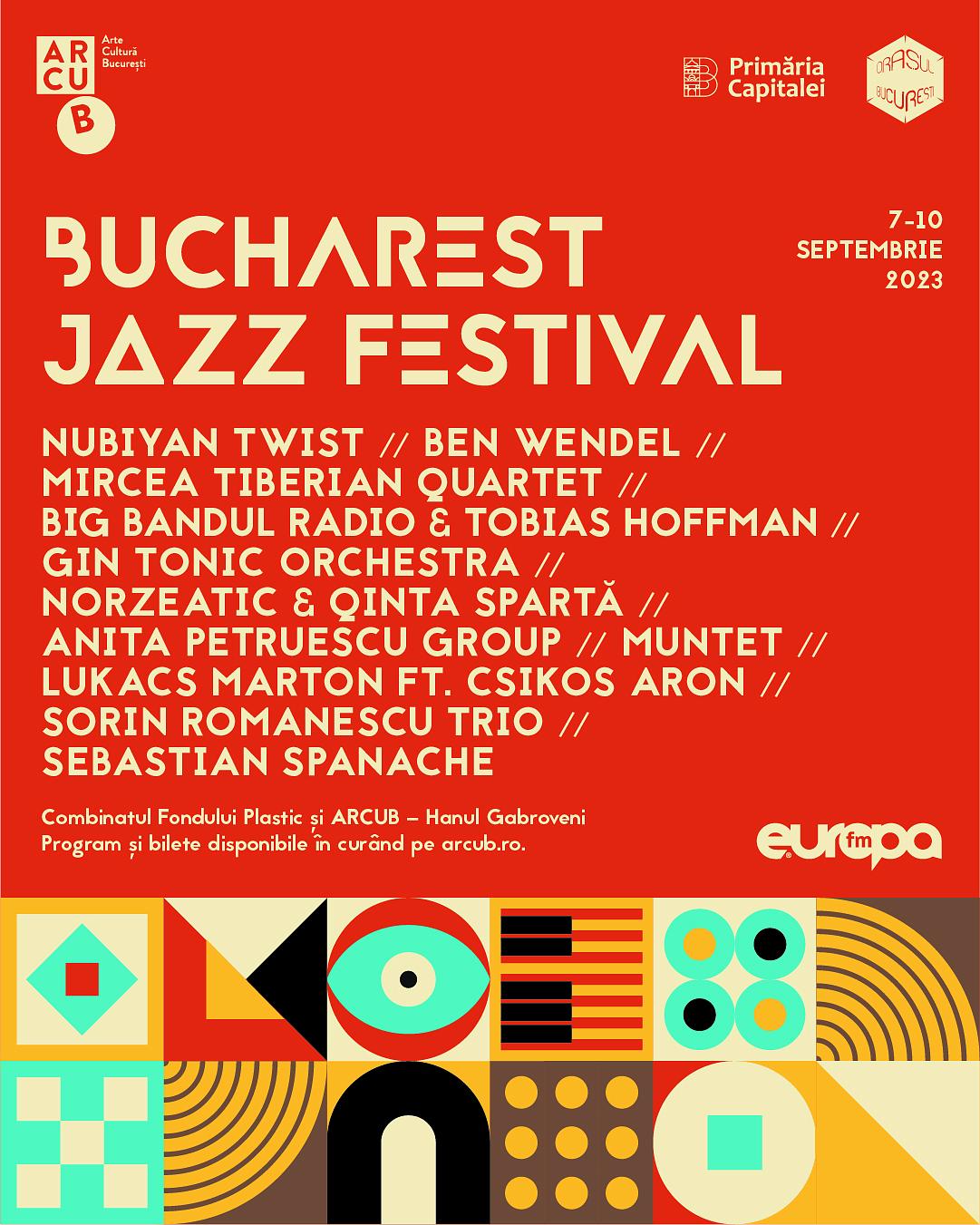 Orchestras, bands, and musicians from the US, Germany, Finland, Austria, France, and Romania will perform at this year's Bucharest Jazz Festival, scheduled to take place between September 7th and September 10th.
The concerts will be held at Combinatul Fondului Plastic (September 8th to September 10th), while a preview of free-access shows is scheduled for September 7th at Arcub – Hanul Gabroveni.
The line-up of this edition, curated by Ana-Cristina Leonte, includes London collective Nubiyan Twist; Grammy-nominated Canadian saxophonist Ben Wendel, who will perform in Bucharest for the first time, alongside Shai Maestro, Ofri, Nehemya and Orlando LeFleming; German artist Tobias Hoffman, who will present his latest album, Conspiracy, alongside the Radio Big Band and Finish guitarist Vilkka Wahl as soloist; and Norzeatic and Qinta Spartă.
The festival program also includes performances from Mircea Tiberian Quartet, Gin Tonic Orchestra, Anita Petruescu Group, Muntet, Lukacs Marton ft. Csikos Aron, Sorin Romanescu Trio, Sebastian Spanache and many more.
(Illustration courtesy of Arcub)
simona@romania-insider.com
Normal