Lesser-known Romania: Băile Şugaş mountain resort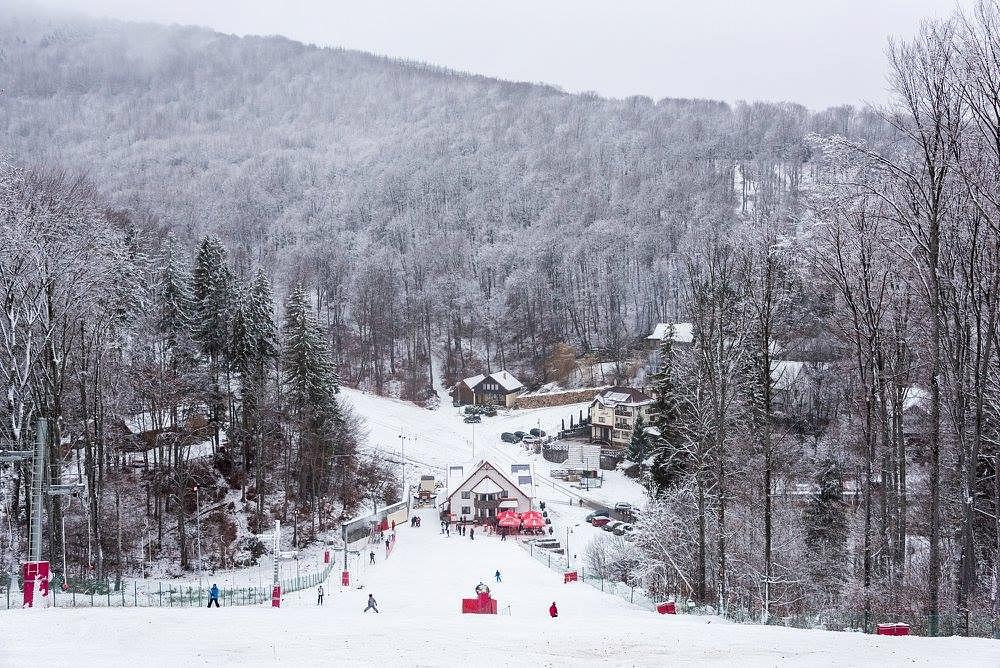 The central Romania count of Covasna is home to the Băile Şugaş mountain resort, a lesser known destination but nonetheless worth adding to the travel list.
The resort is located some eight kilometers away from the city of Sfântu Gheorghe, and is surrounded by the beautiful landscapes of the Baraolt Mountains. It is known for the area's mineral water springs, fumaroles (mofete) and the options it offers for winter and summer sports.
During winter, skiers can test their abilities on two slopes of 500 meters and 250 meters. The slopes are equipped with a lift, night lighting installation and snow guns. This year, ski passes can be purchased at prices ranging from RON 9 (EUR 2) to RON 150 (EUR 32), depending on the number of lift travels.
The resort has become more attractive as a summer destination in Romania as well after in recent years the Sfântu Gheorghe City Hall set up a mini-golf course with 18 tracks, a tennis court, and an extreme sports court, with a racing platform for cyclists, a climbing net, and a 12 meter tall climbing wall. A tyrolean traverse park can also be found on site. For a relaxation break after a day's skiing or climbing, a spa center is open.
How to get there:
Buses run daily between Sfântu Gheorghe and Şugaş Băi. Driving from Sfântu Gheorghe, the county road 121C connects the city to the resort. The resort is 42 km away from Braşov, coming on the national road DN11.
editor@romania-insider.com
(Photos: Vargyasi Levente/ Băile Şugaş Facebook Page)
Baile Sugas
Normal