Work at Romania's first living museum continues this summer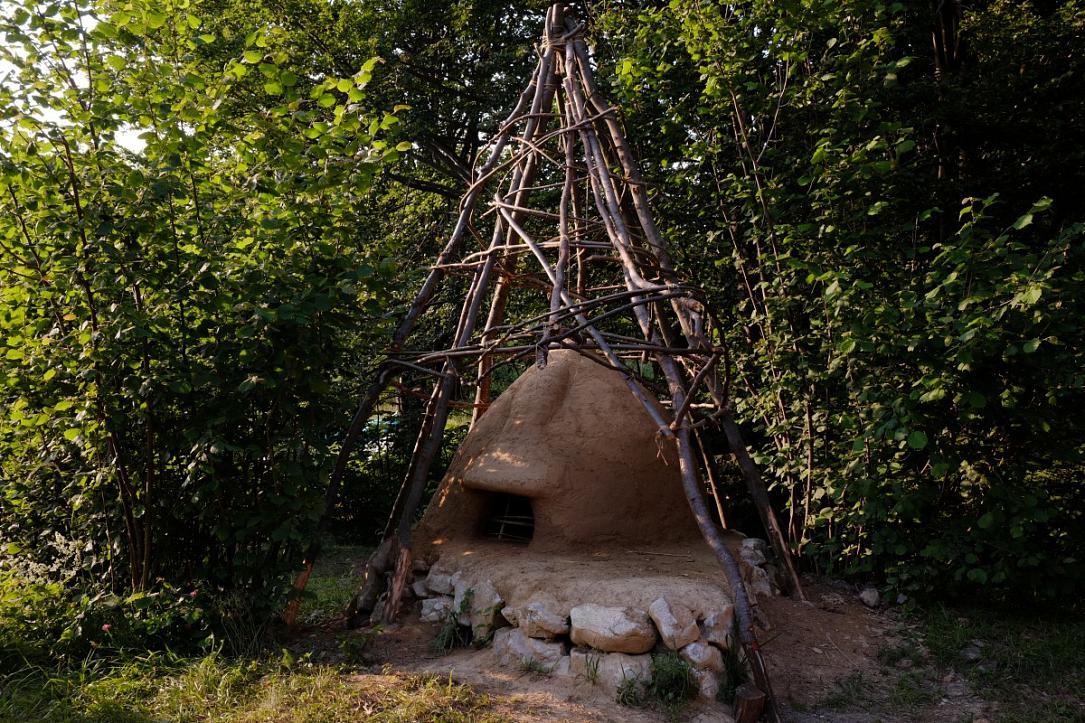 Sixty volunteers plan to finish this summer the construction work at the Neolithic sector in the Living Museum, the first of its kind in Romania, the Association for Sustainable Development GrooveON announced.
Called La Origini (Origins), the museum is located in Tecșești, an isolated village in Alba county, in the Apuseni Mountains. The La Origini project was launched in 2014 and aims to research and preserve the values that make up the history and ethnographic character of the country through the reconstruction, reproduction and restoration of the Tecșești village. As such, the village's visitors will be able to live and experience local history and traditions in a dedicated space.
Around 70% of the Neolithic sector was built in previous years and this year volunteers plan to finish, among other constructions, the Healing Man's Cabin and the Potter's Cabin.
The Living Museum at Tecsesti will reproduce circular and square houses from the Neolithic period, with a wooden structure, walls made of clay, and thatched roof. The medieval period will be reflected in the houses dug into the ground and homes built of stone, with a fortified watchtower. For the modern period, the village's school will be revamped, as well as a 200-year old house and barns with thatched roofs.
The association in charge of the project is currently seeking funds to support the construction works. The sum raised will be used to purchase the materials needed for the construction of the cabins, such as the reed used for the roofs, but also for the equipment and some of the staff.
The project is raising funding at Galantom.ro, Sprijină.ro, and on its own site, laorigini.org. Those donating for the project can receive a collection of authentic folklore, a vacation at the Live Museum in Tecșești, or access at the Nedeia 2017 Festival.
A portal to the past: The first living museum in Romania set to open this summer
Living Museum in Tecsesti
Normal