Video of Romanian firefighter doing CPR to save dog's life goes viral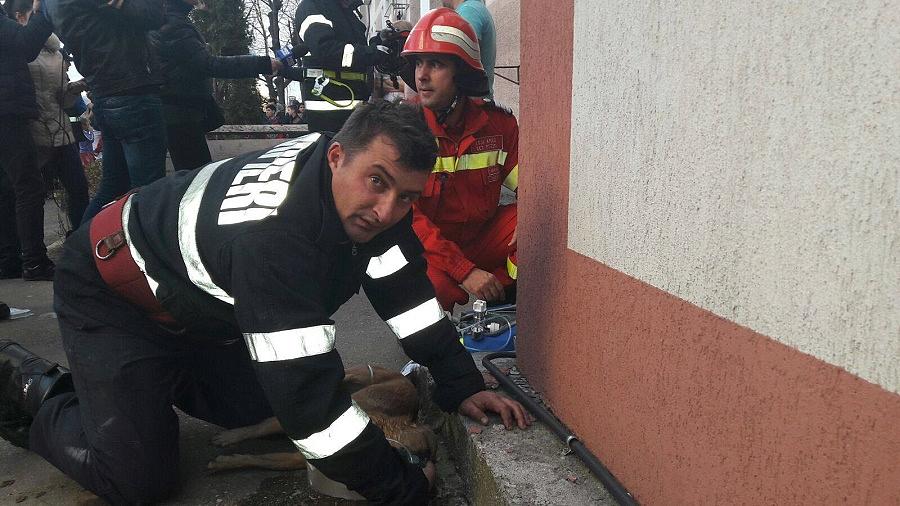 A video showing a Romanian firefighter resuscitating a dog to save its life went viral on Facebook and was viewed more than 1.1 million times in less than 24 hours.
The video post, which was uploaded by a local photo reporter who filmed the whole thing, also had close to 8,000 shares and over 2,000 comments, most of them from people who thanked the firefighter for his gesture of saving the animal.
Other similar videos shot by the reporters that went to the site also gathered hundreds of thousands of views on Facebook.
The action took place in Pitesti on Friday afternoon after a fire broke in an apartment. The man who lived in the apartment got smoke poisoning and was taken to the hospital in a coma. After getting the man out, the firefighters also found his dog, who had also been intoxicated with smoke.
One of the firefighters started performing CPR to the dog as the animal had troubles breathing. After chest compressions, the man even did mouth to mouth to the dog before a colleague brought him an oxygen mask.
(Photo source: Inspectoratul pentru Situații de Urgență Argeș; Video source: Costi Tudor on Facebook)
Normal